ADACHI RESTAURANT
Japanese inspired cuisine with an array of
gastronomic adventures.
Adachi Restaurant features the Japanese-inspired cuisine of James-Beard Award-winning Chef Michael Schlow. With an award-winning chef, BMG Media had to exceed his expectations and design a site that represented his beautiful food and incredible ambiance. We successfully did both!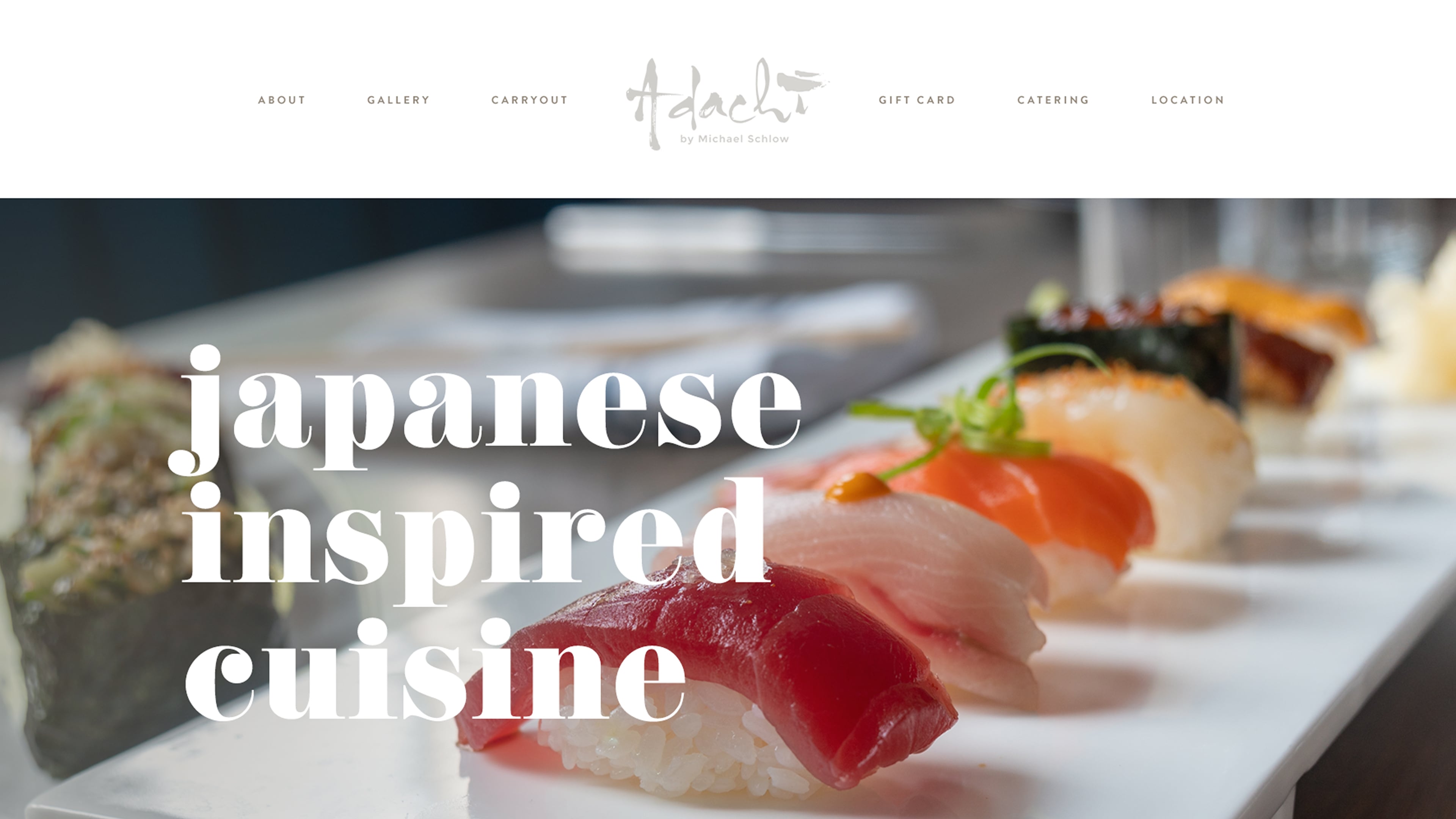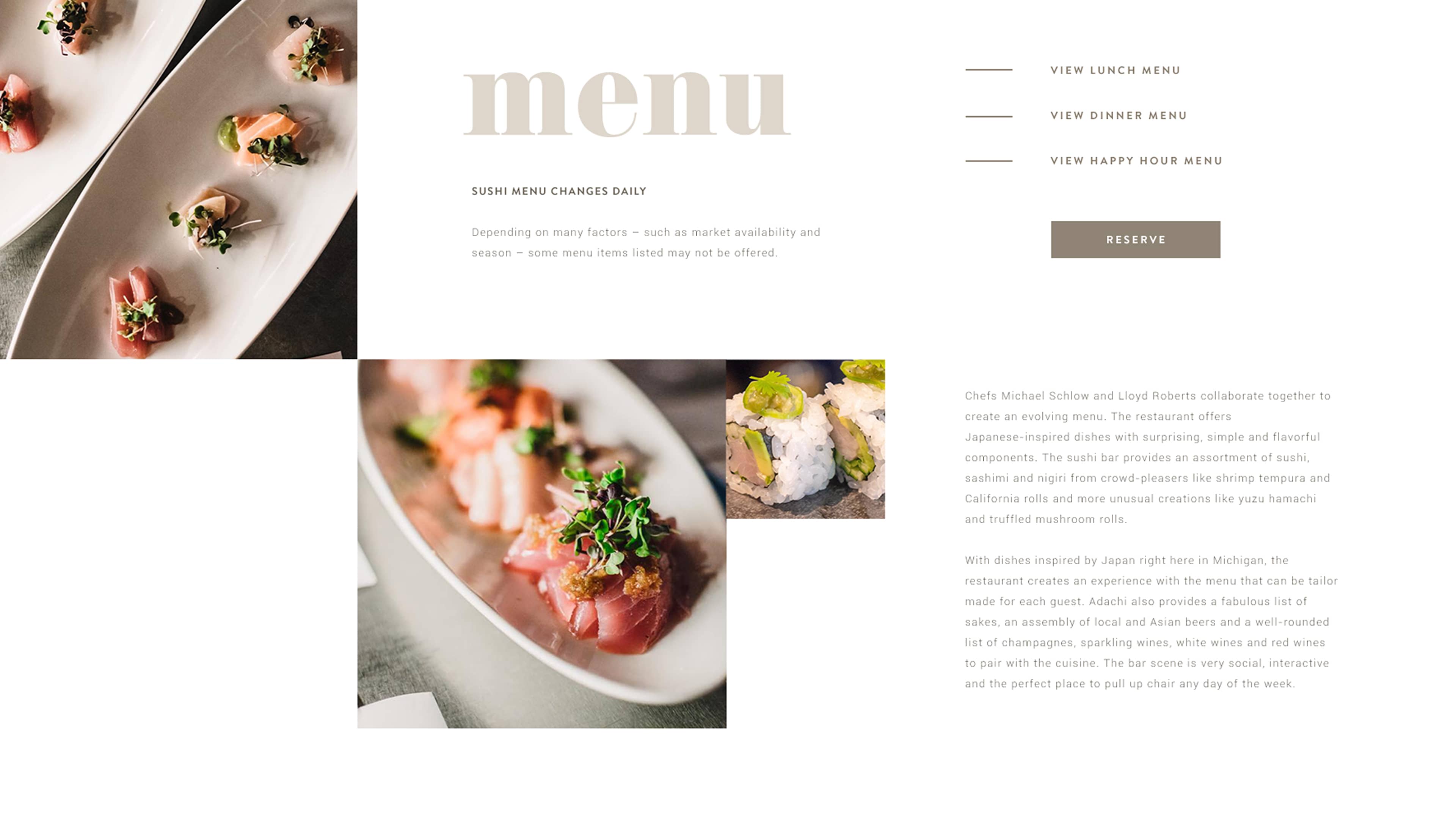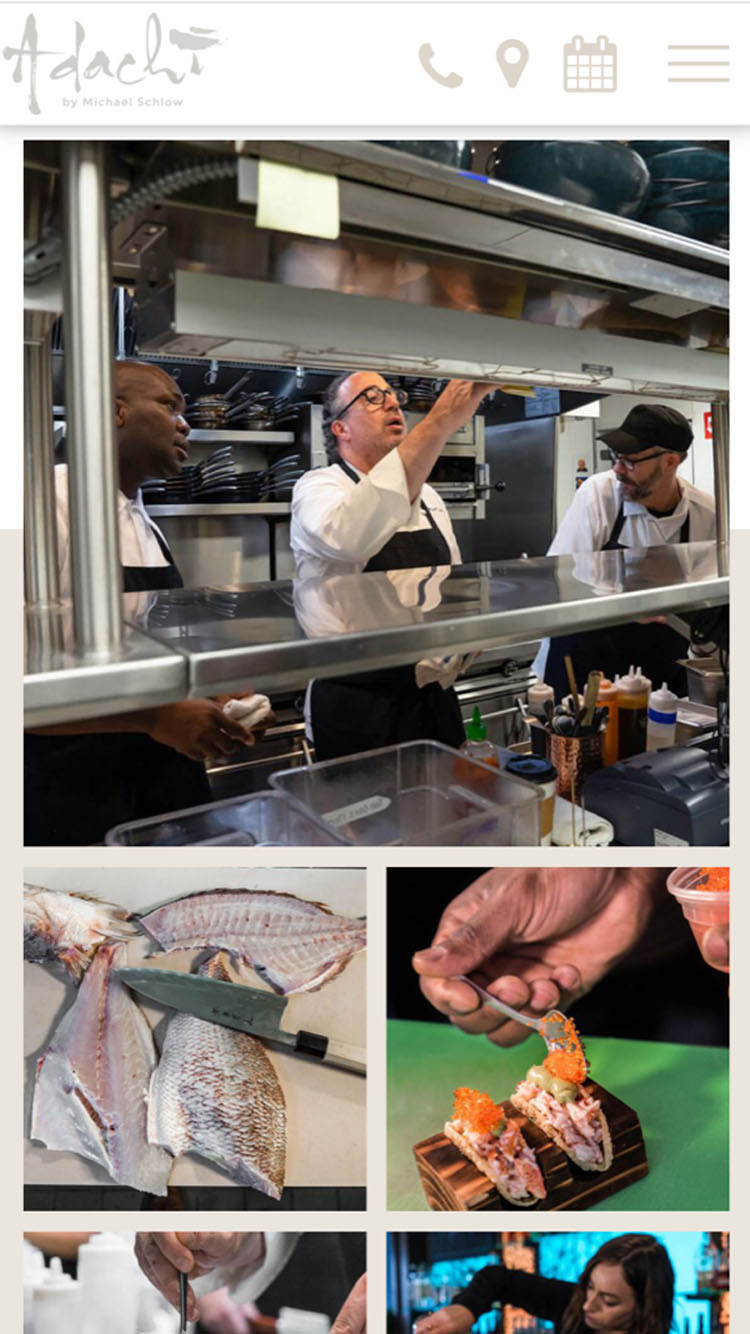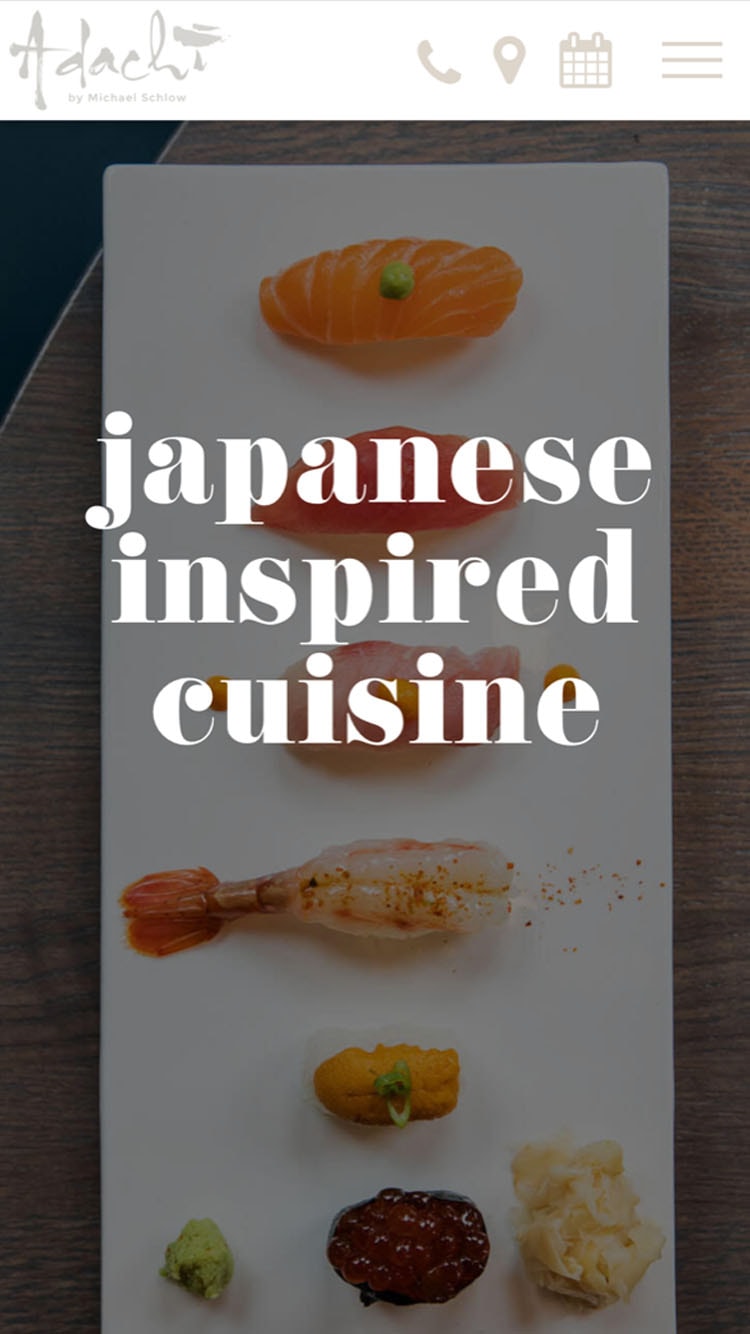 The menu changes at Adachi daily based on the freshest catches available. Knowing that ahead of time, we developed an easy way for management to update the menus and give customers updates prior to the lunch/dinner rushes.