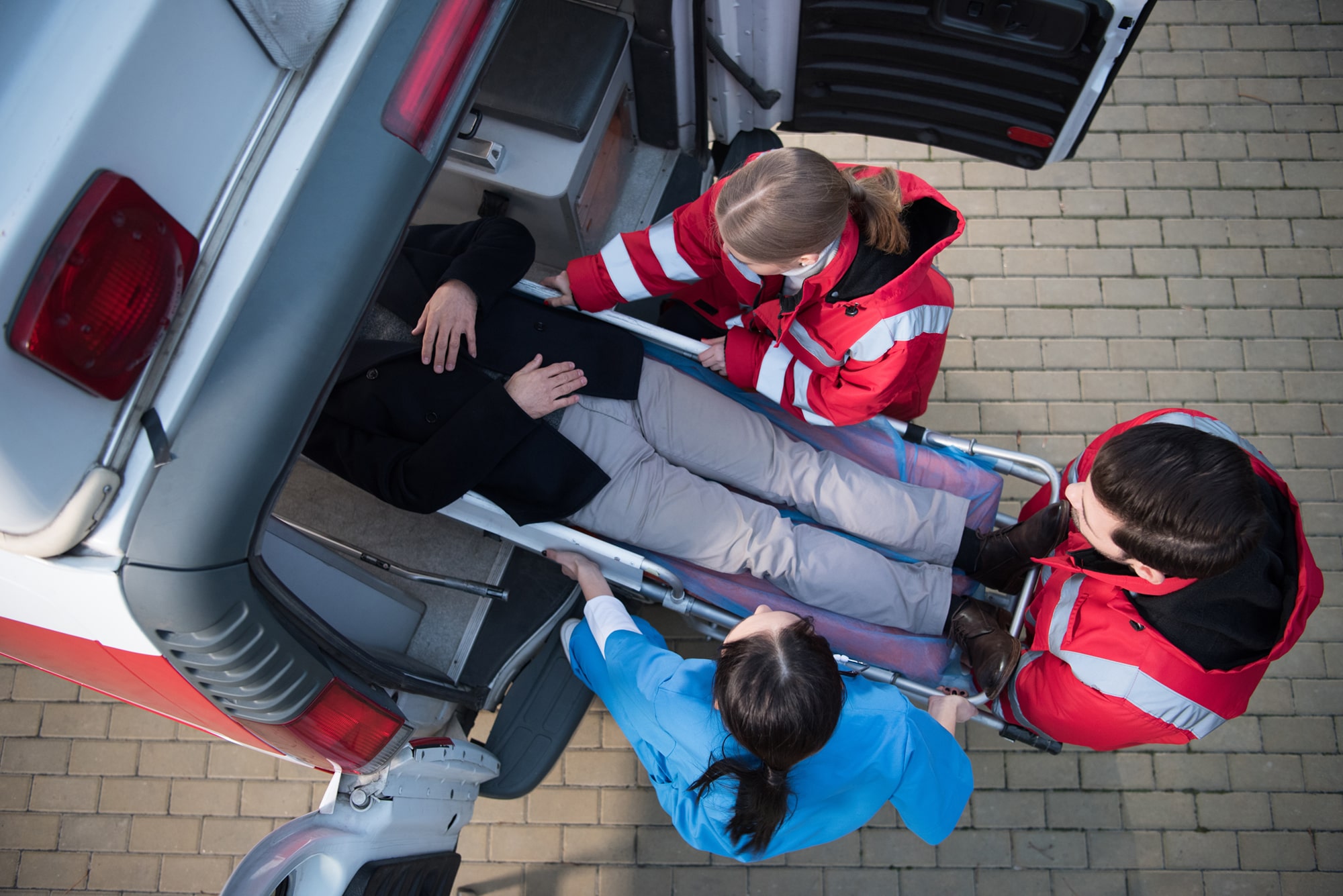 Beaumont Mobile Medicine
EMS services through innovation & technologies.
Beaumont Medical Medicine has over 400 EMS vehicles on the road in Michigan and part of the Beaumont Health system. This site was designed to assist patients in need download the forms necessary to utilize their services.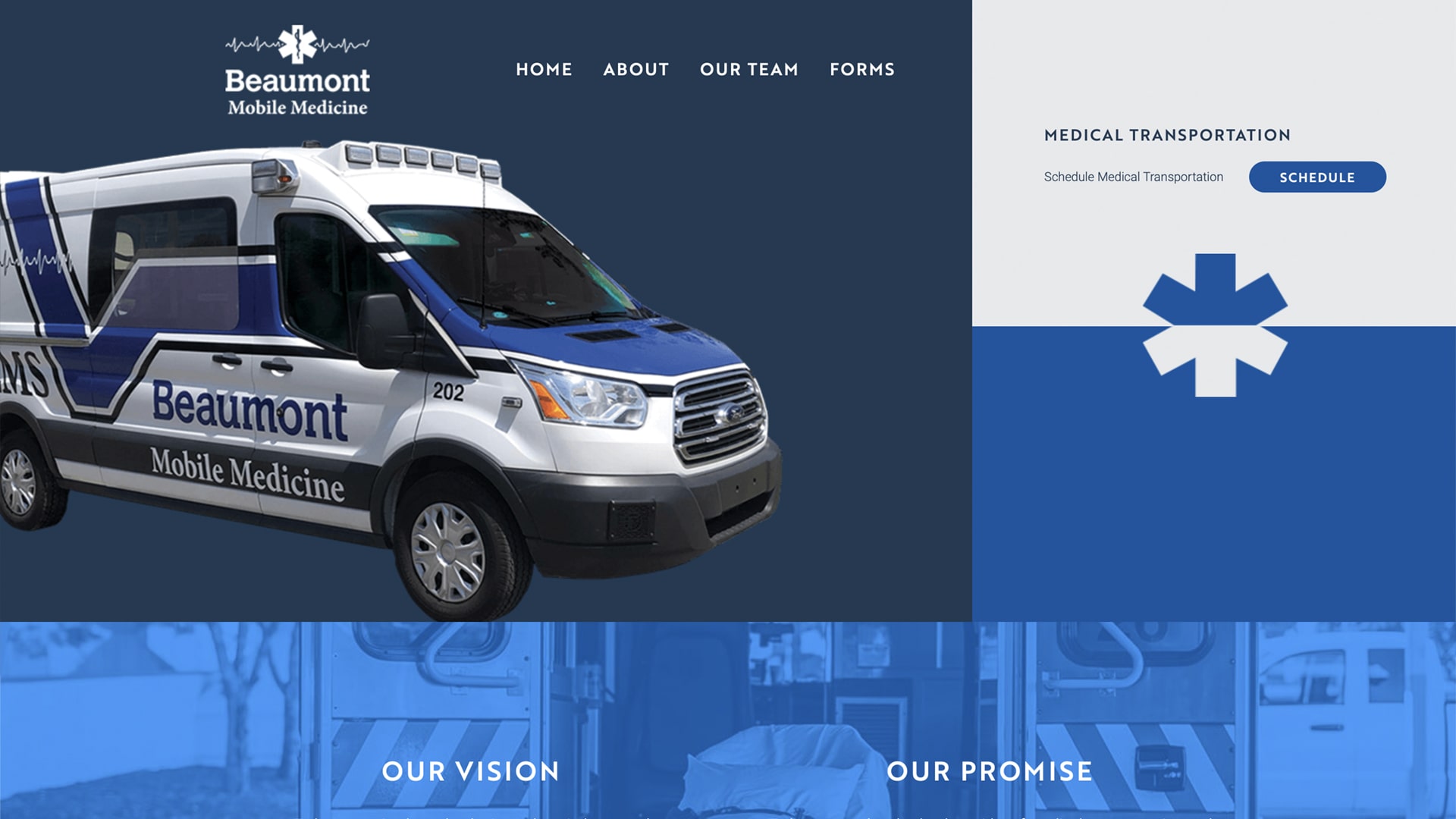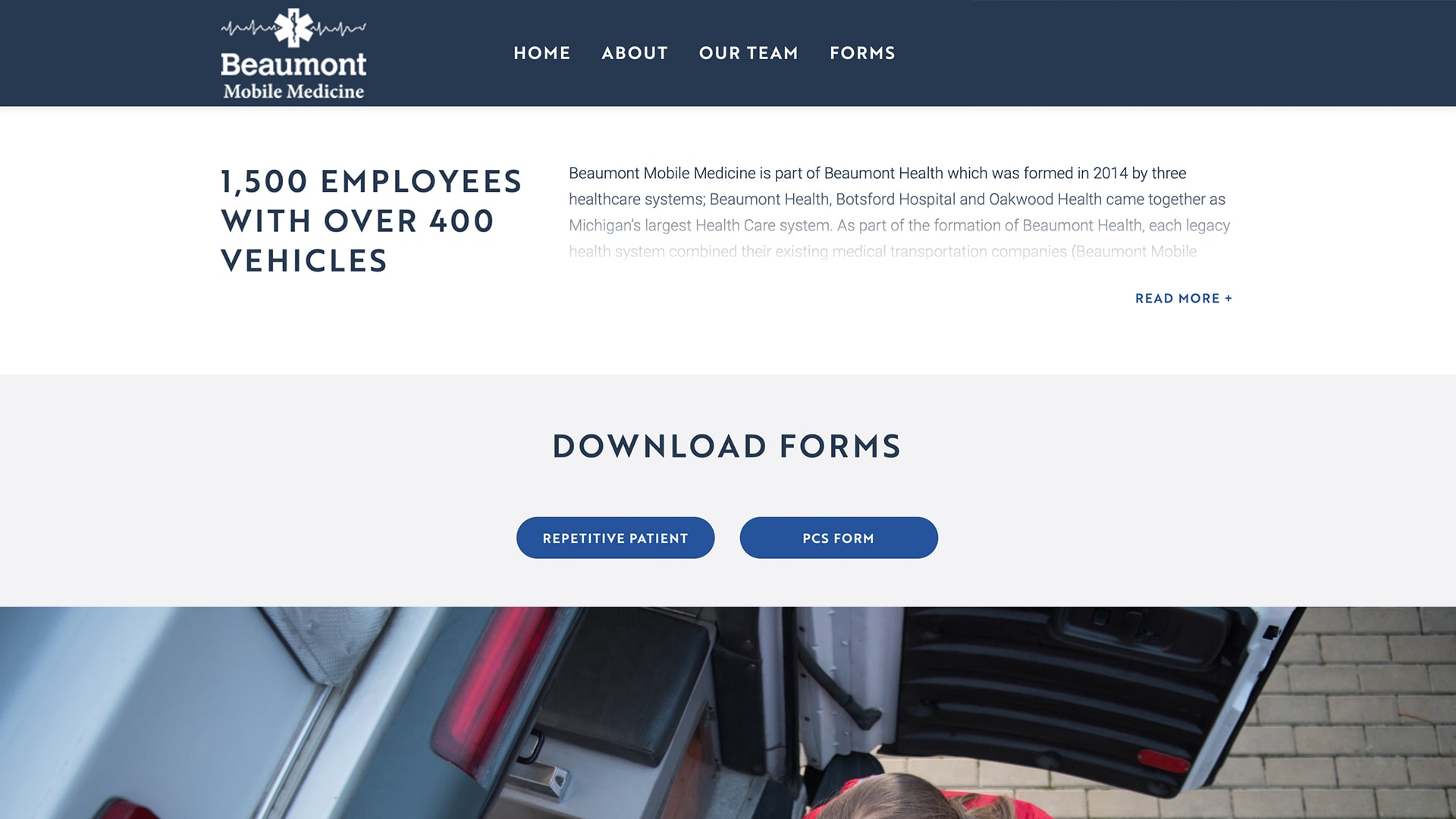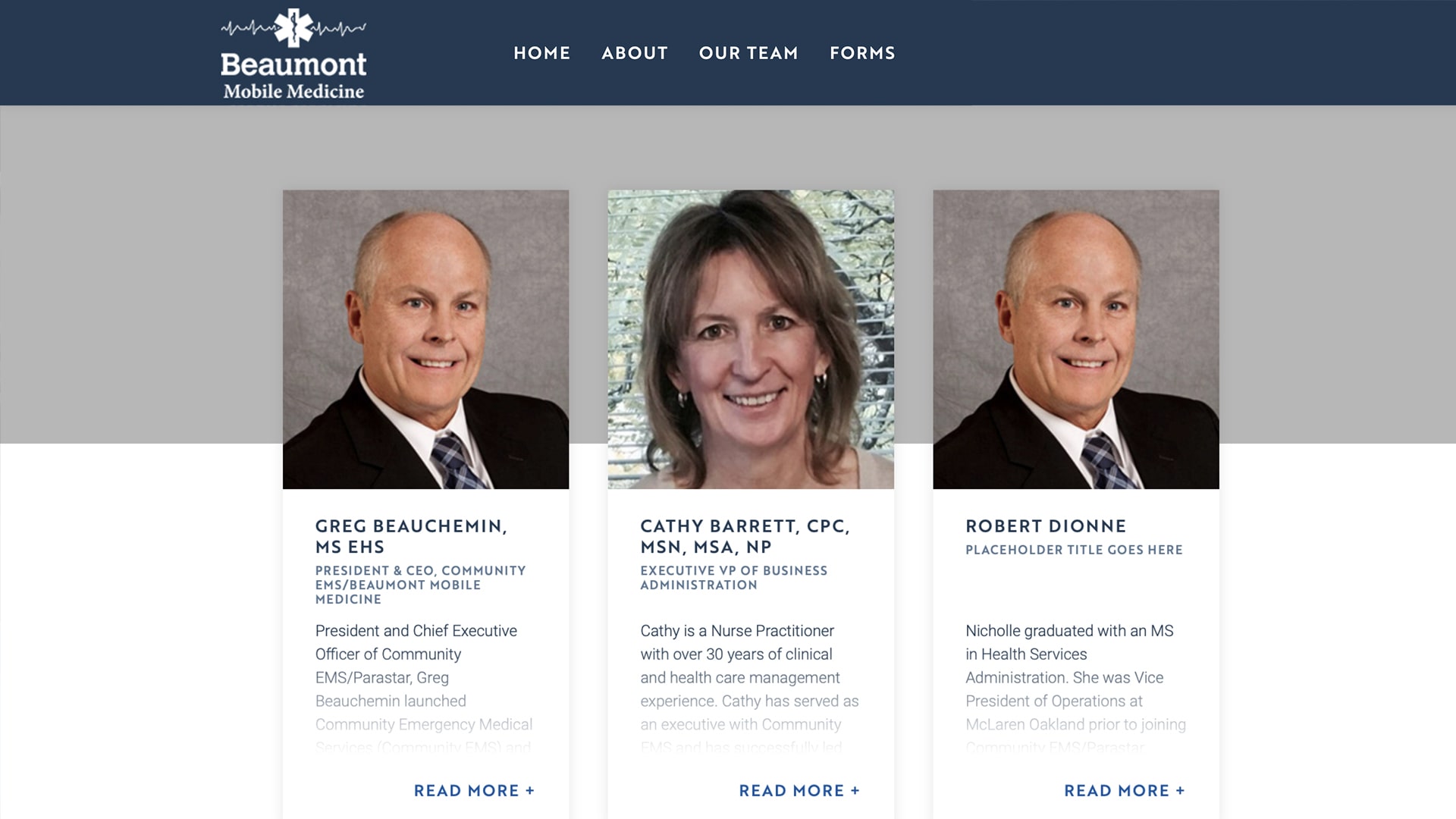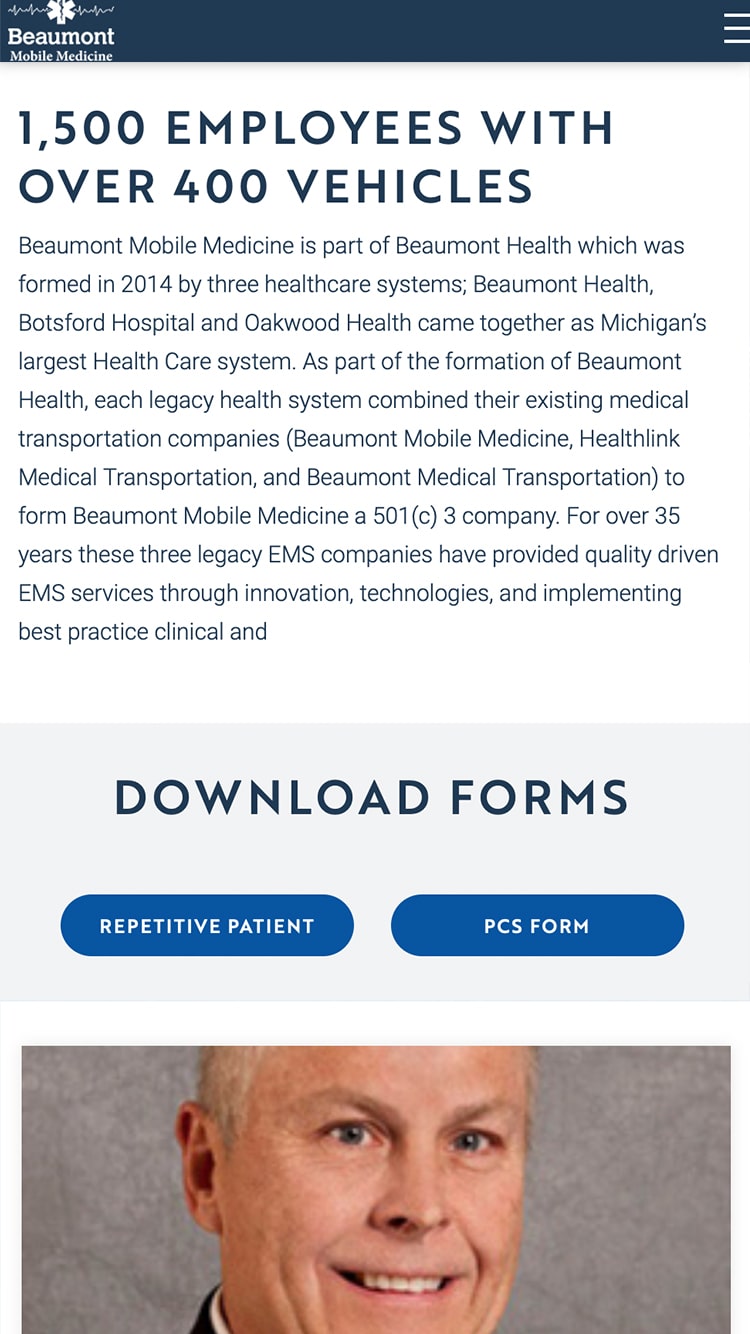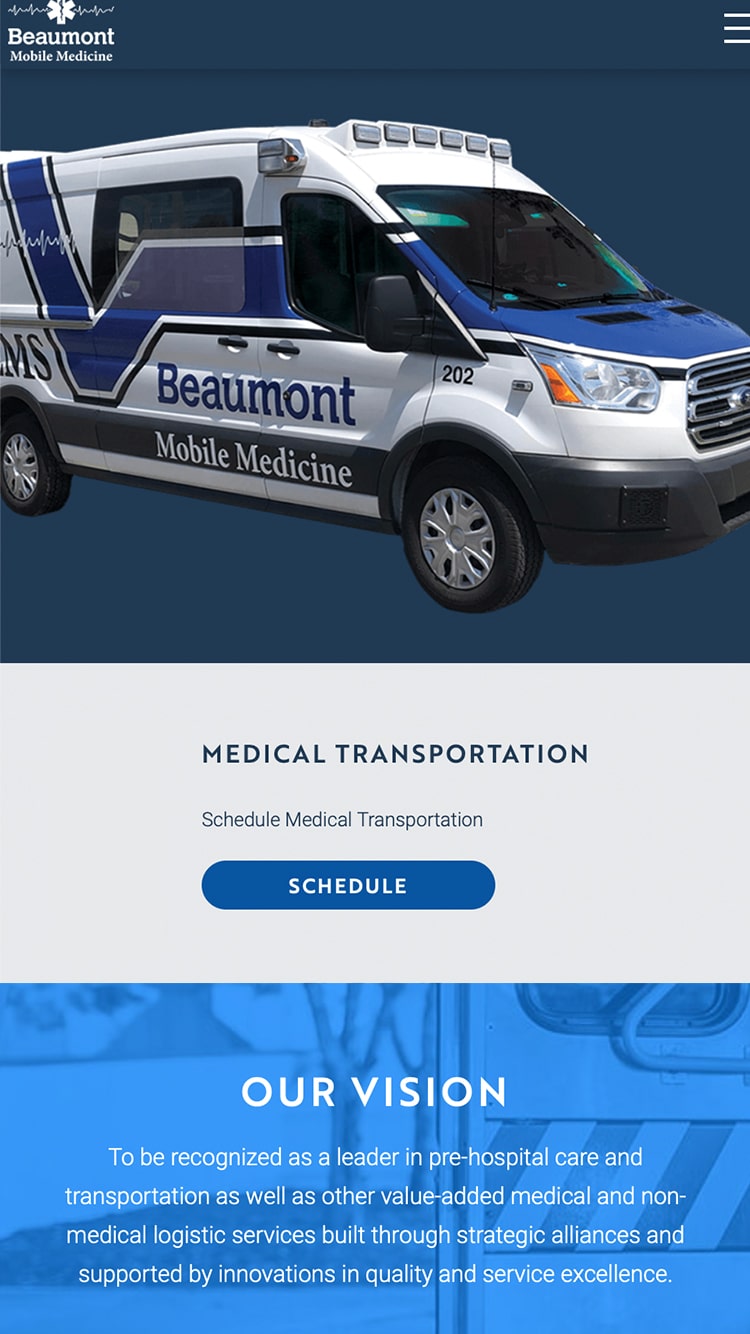 This site was custom developed to showcase Beaumont Mobile Medicine as a company, and promote their services to their customers.