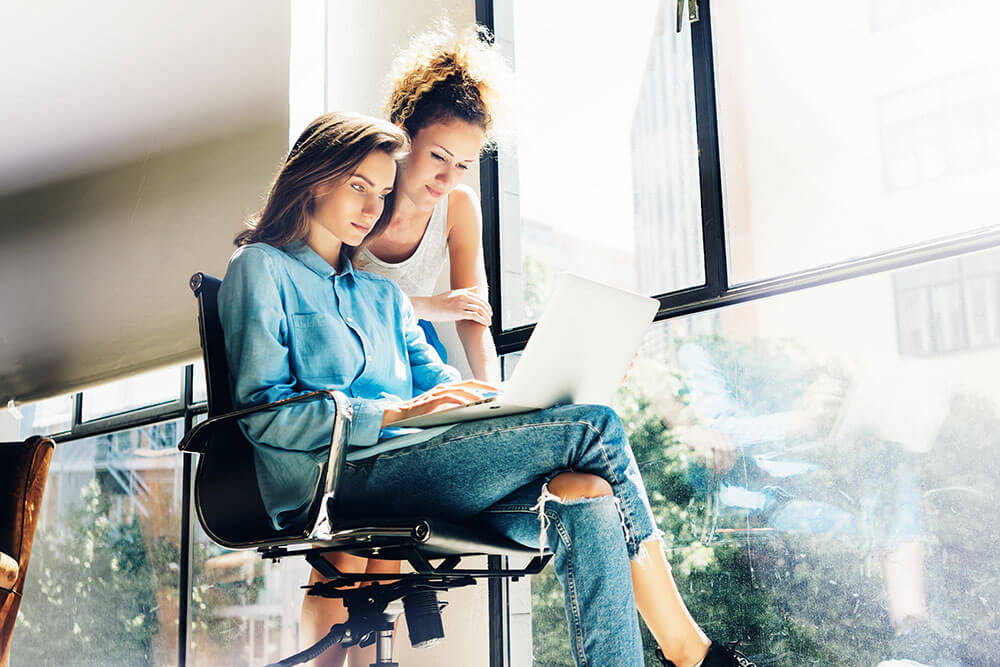 NATIONAL CHAMBER PROGRAM
A network of over
1,500

chambers of commerce working together.
The National Chamber Program is a network of over 1,500 chambers of commerce that work together to provide their members with innovative products, services, and discounts. The NCP is committed to bolstering local, small businesses and communities.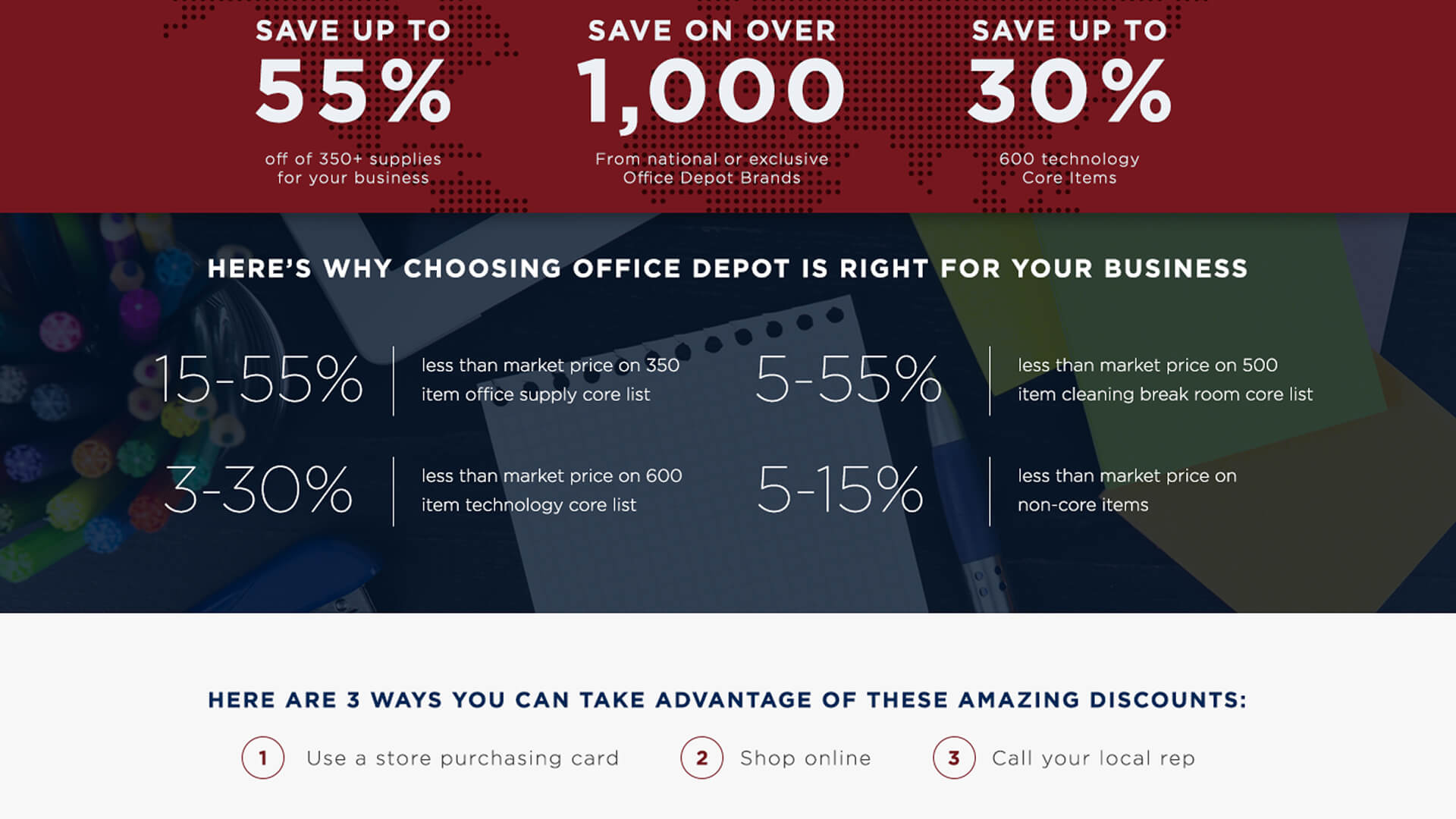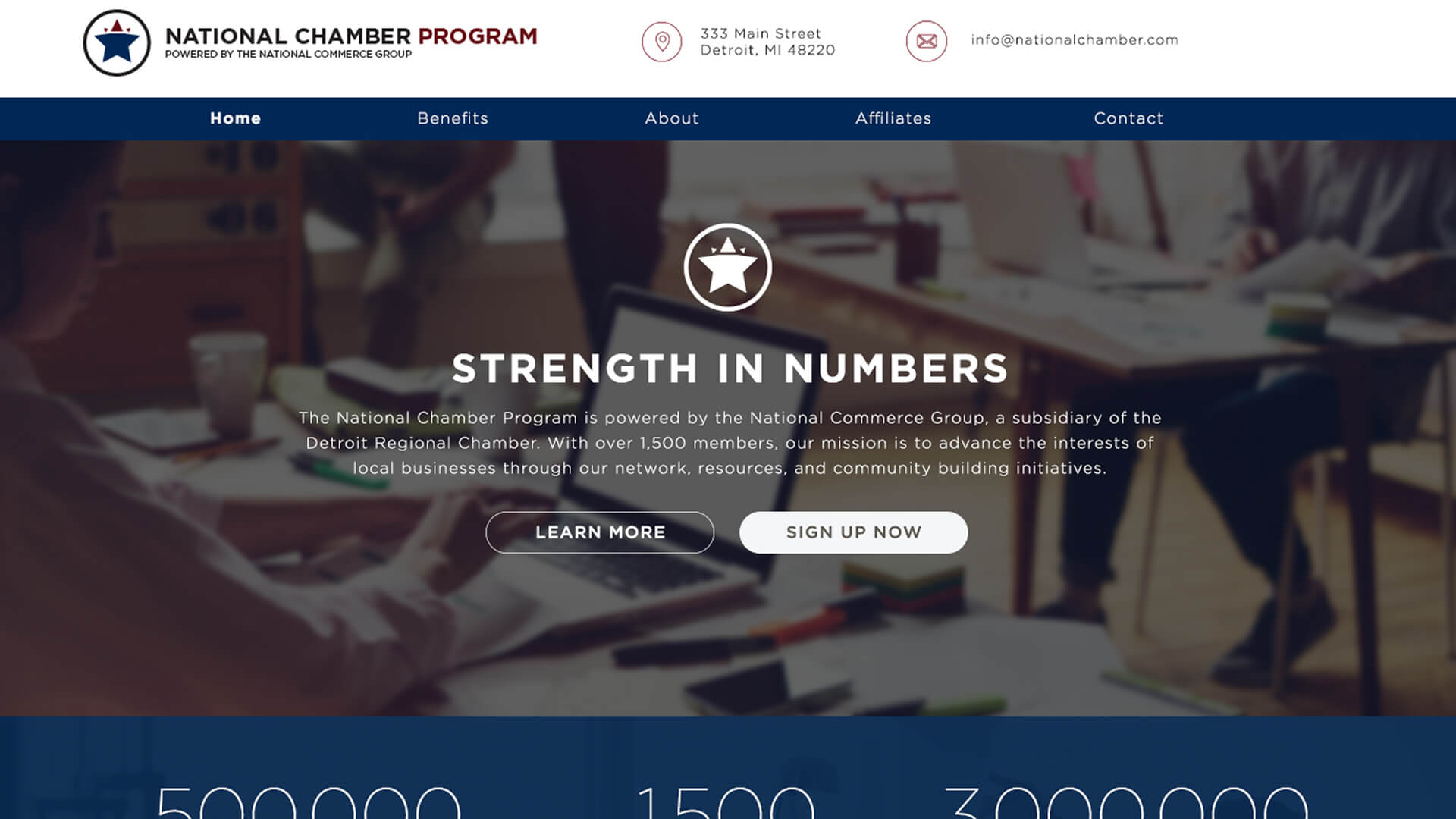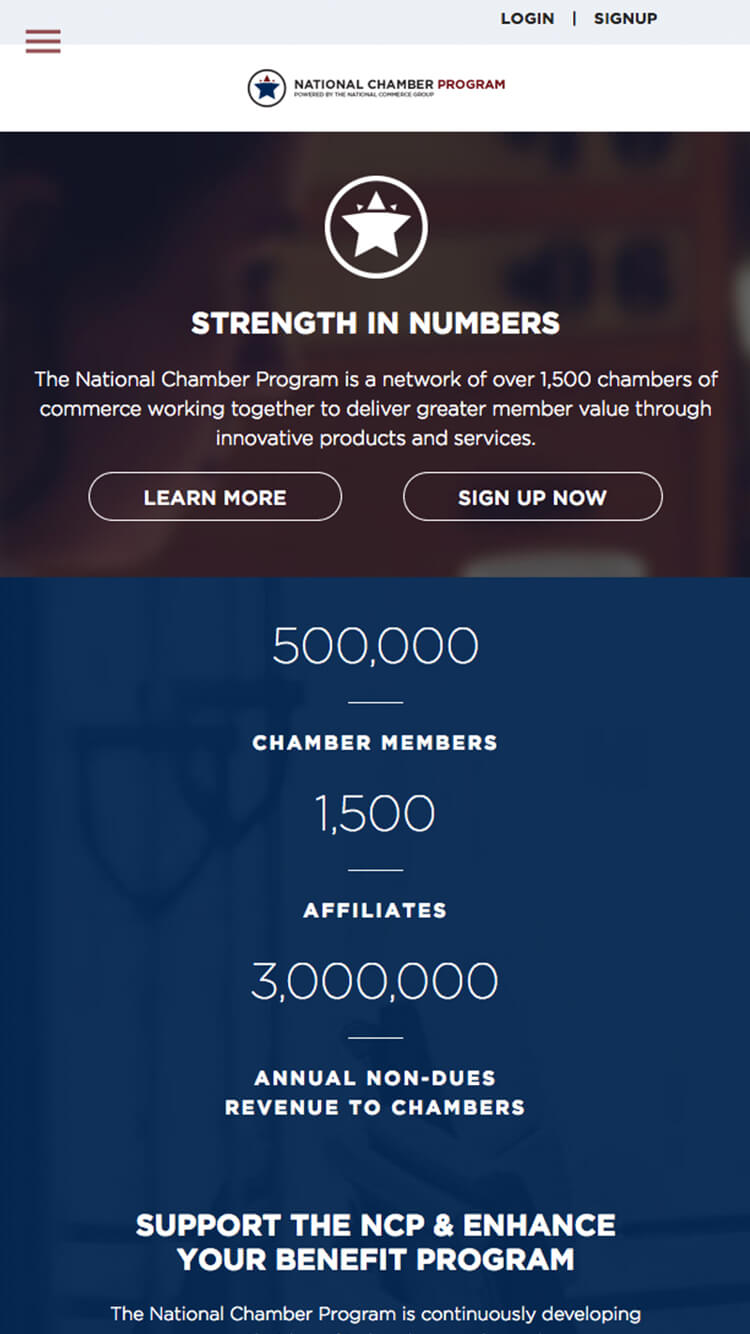 To tackle the National Chamber Program's diverse needs and steady growth, we needed to think outside the box. We built them a clean, concise design site that scales alongside their growth. Additionally, we worked to embed their third-party vendor signup and login portal within their website.