BMG Media Earns Clutch Leader Award for Top Web Designers in the Healthcare Space
"We're super excited to be named a Clutch Leader. It's great to be recognized by our clients in such a complimenting way." – Blake George, Founder, BMG Media
Clutch, a B2B market research firm headquartered in Washington, D.C., recently placed BMG Media on its list of top web designers in the healthcare industry. We're extremely thankful for this recognition in Clutch's recent report, and we can't wait to see how this award helps us reach new clients!
As a premier web design and development firm, we understand that clients can sometimes have complex needs. That's why we offer additional services, as part of a comprehensive digital service approach.


Although we deliver projects for clients across industries, our team has a particular focus on building the online presence of our healthcare clients. If you want to see specifics, stop by our Clutch profile, which includes a vast array of in-depth, case study-like reviews of our services.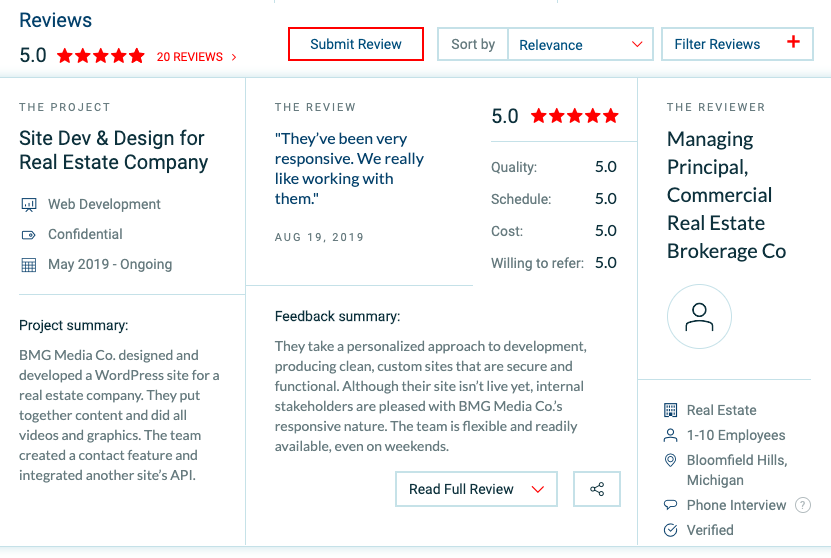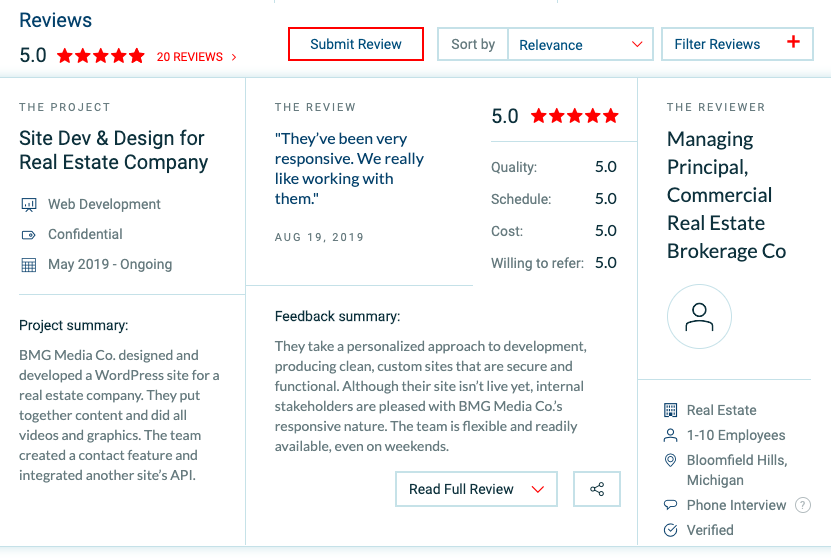 Clutch business analysts compile and publish these reviews as part of their ranking process, which also takes market presence, industry knowledge, and competitor data into account. The wealth of positive feedback that we receive from clients on Clutch motivates us to keep performing at a high level.
"I worked with their design team, which was great because they brought a different perspective. They provided feedback on animation and other new components that I could do on the development end, so that collaboration was nice." – Rachel Price, Owner, Emwill Design Co
"Our website looks 100% better than the original version. Since the new website launched, we've experienced more traffic. We've also received calls on a regular basis from users who say they love the new platform." – Executive Assistant, Real Estate Development Company
"Their innovative ideas and quality foundation work have made for seamless collaboration and a top-notch site." – Bill Fodera, Vice President of Sales, TEG
Clutch offers two other digital resources—The Manifest and Visual Objects—that are full of B2B insights, market trend analysis, and company listings. Styled like a business-to-business blog, The Manifest currently ranks us as a top web designer for small businesses. According to Visual Objects, which functions more as a digital portfolio, our web design services meet and frequently exceed the needs of our clients.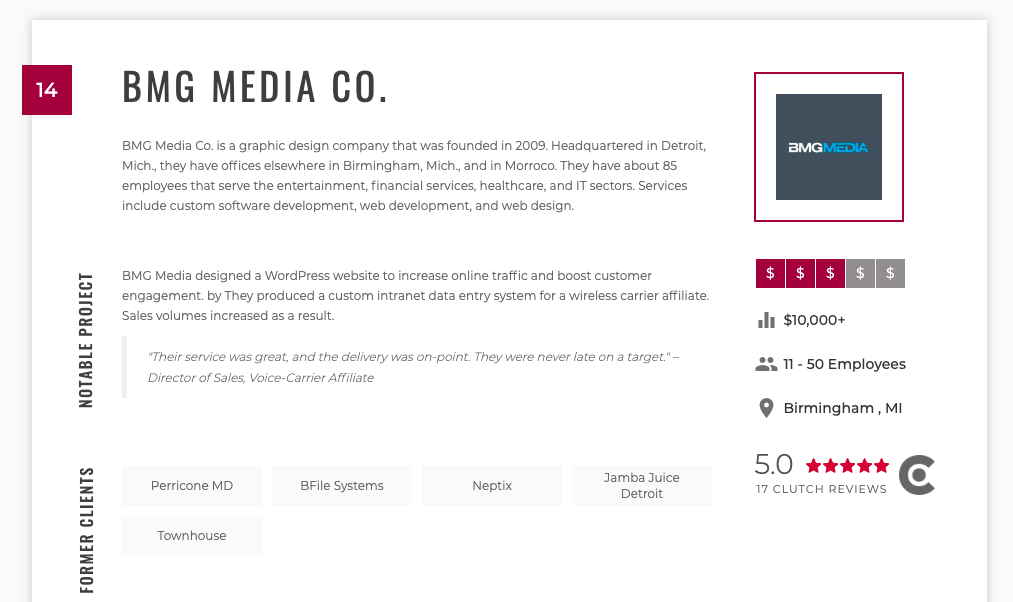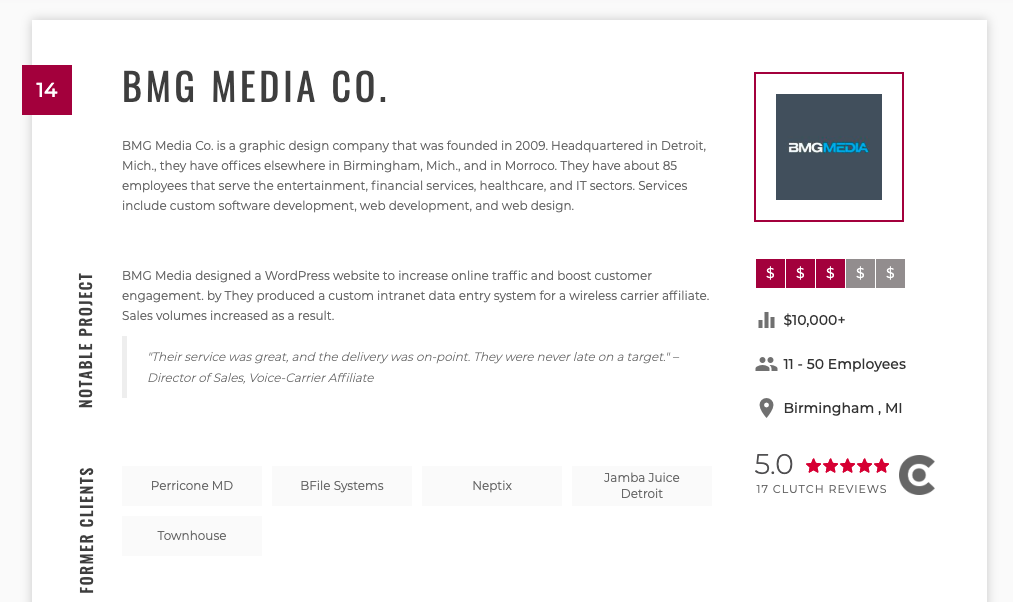 Being named a Clutch Industry Leader is an important accomplishment. Our team works hard to create excellent websites, and this acknowledgement of their effort is extremely meaningful. If you have any interest in potentially build or updating a website, reach out to us! We'd love to discuss your business goals.