Alpha Real Estate Exchange
Orchestrating Commercial Real Estate Deals From Start to Finish...
Alpha Real Estate Exchange is known as an established brokerage firm who's principal has done over $1 Billion in transactions. The firm, newly established hired BMG Media to develop their website which allows their clients to view properties and read about their industry research.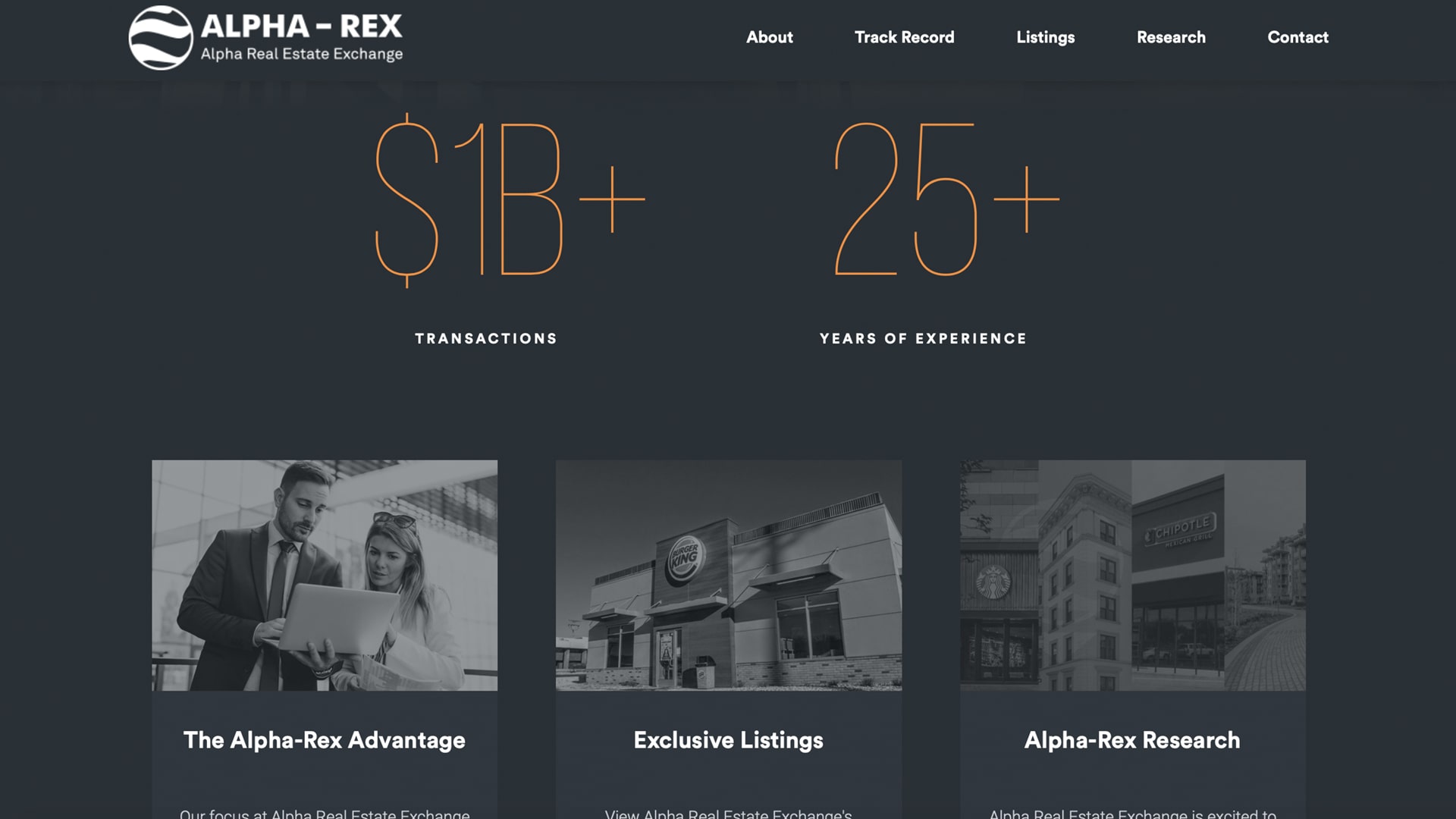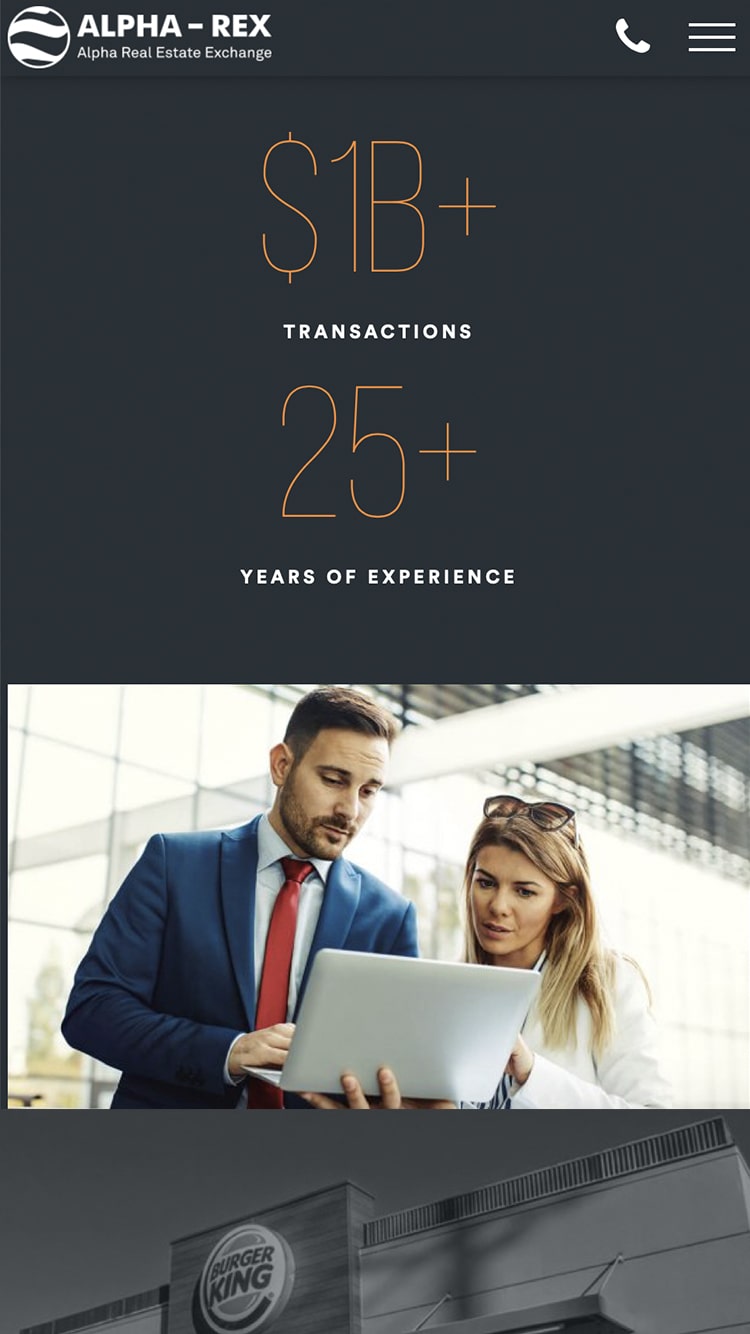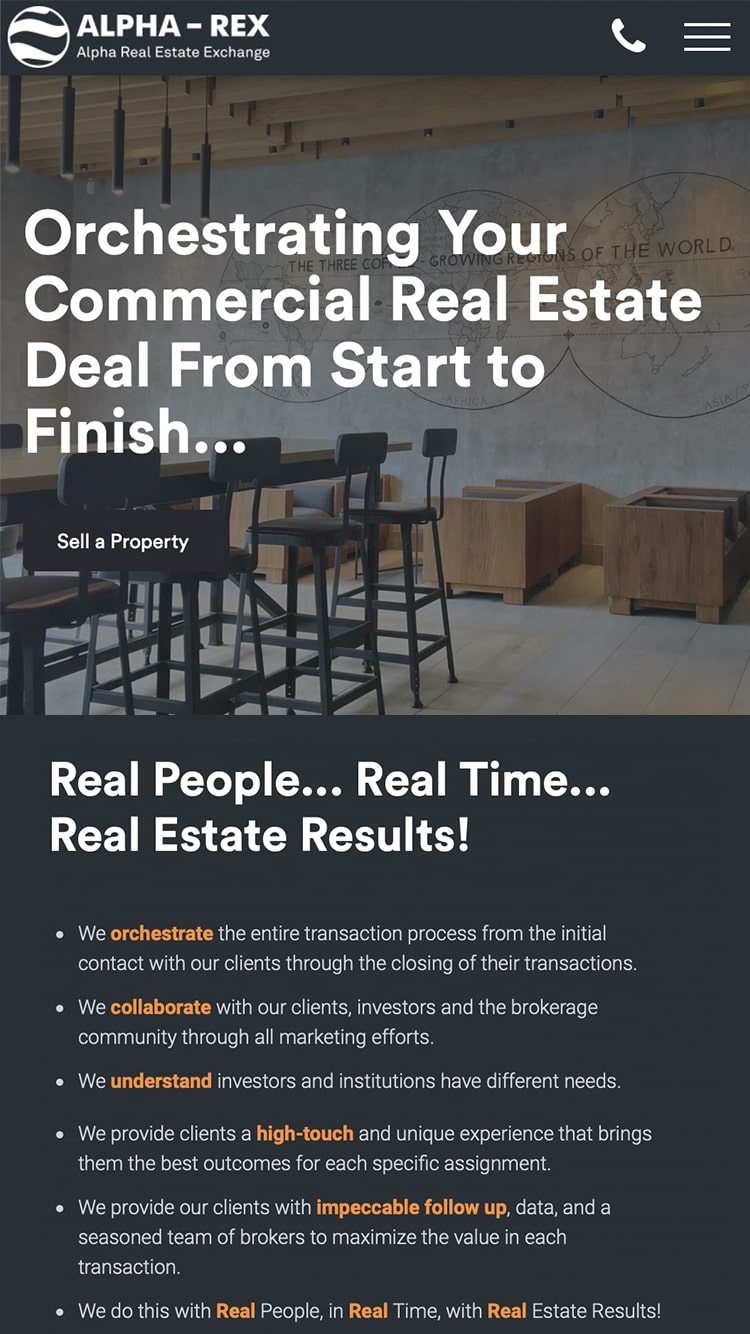 Alpha-Rex is not your generic Commercial Real Estate template website. This custom design site pushes the limit on design for the Real Estate industry and gives the unique look & feel to differentiate Alpha-Rex from its competitors.