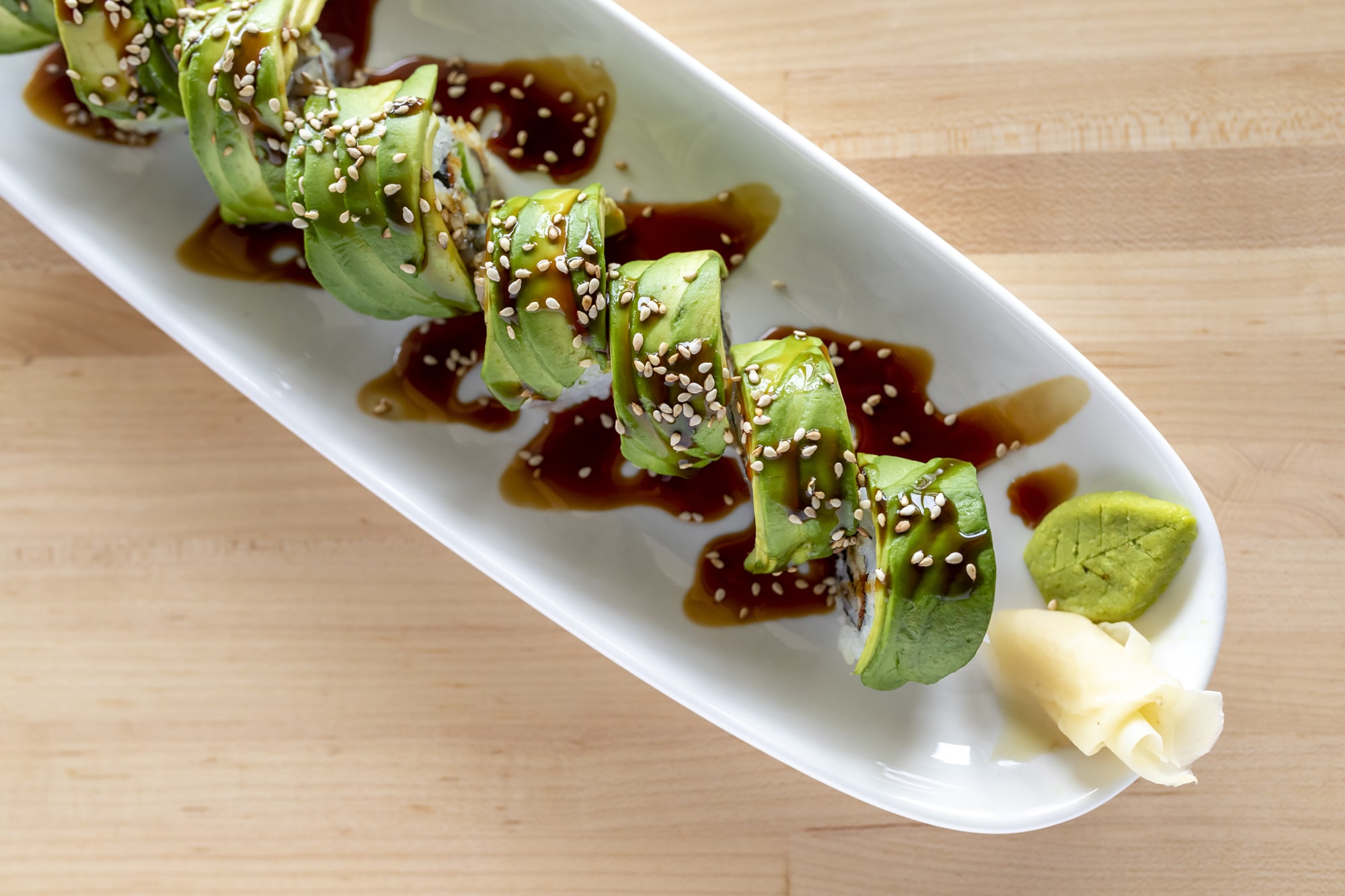 Zao Jun
Unique flavor profiles and innovative creations.
Blending Chef Lloyd Roberts creativity with vibrant flavors, fresh high-quality ingredients and a lot of fun, BMG Media designed a modern style restaurant website for Zao Jun. Integrating a video hero banner, large format imagery, updatable menu features & reservation integration we were able to produce this beautiful restaurant website.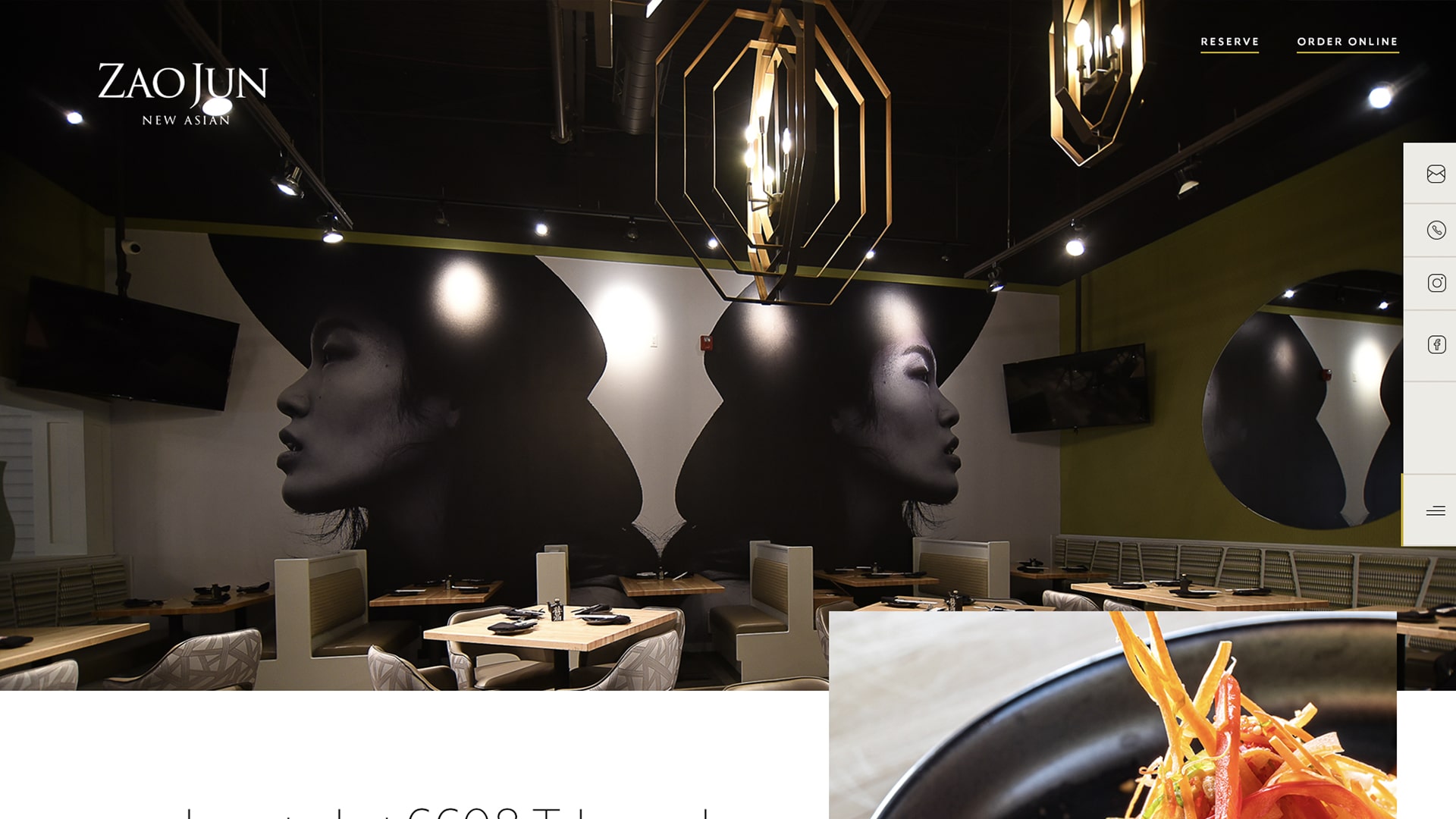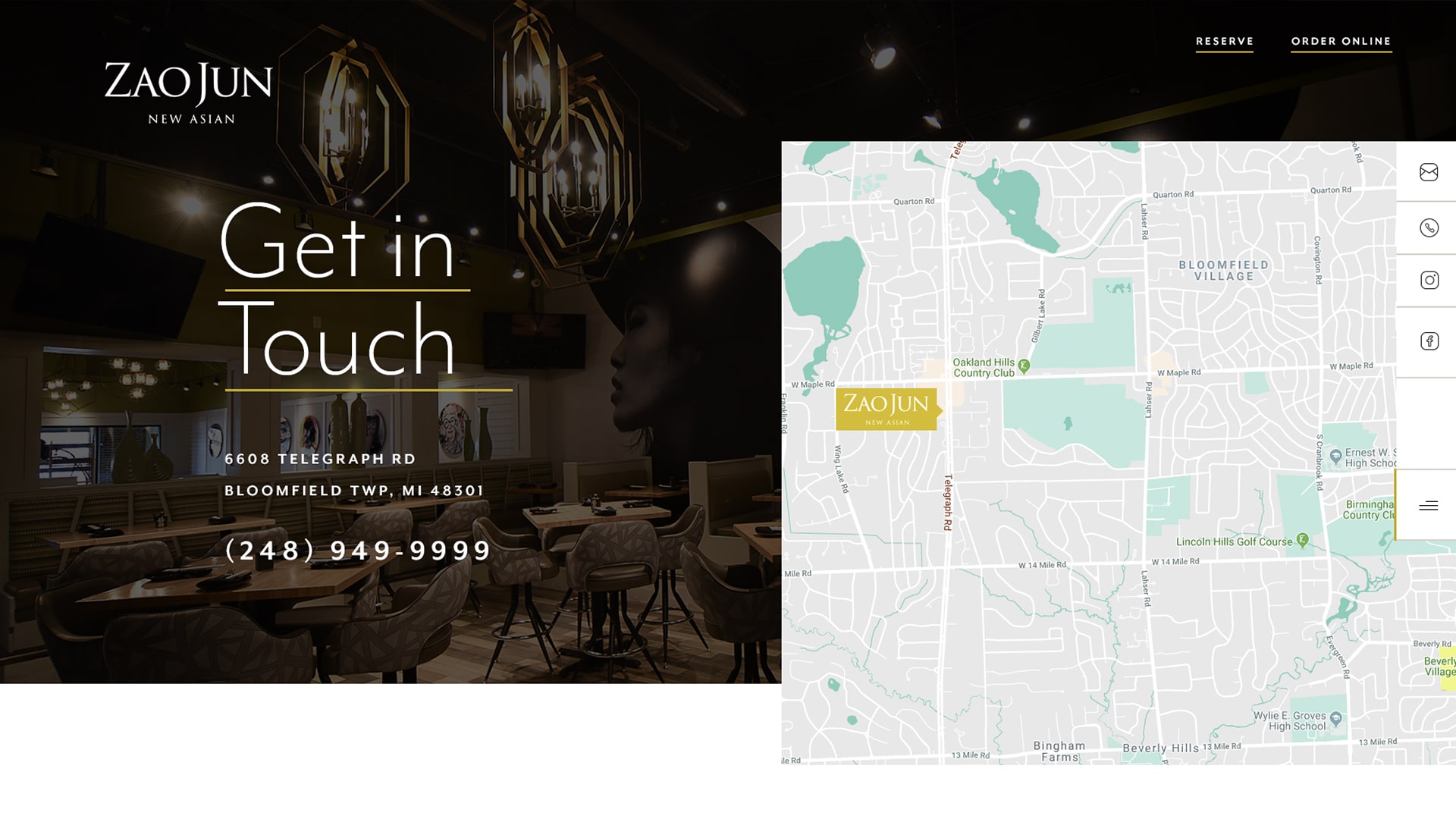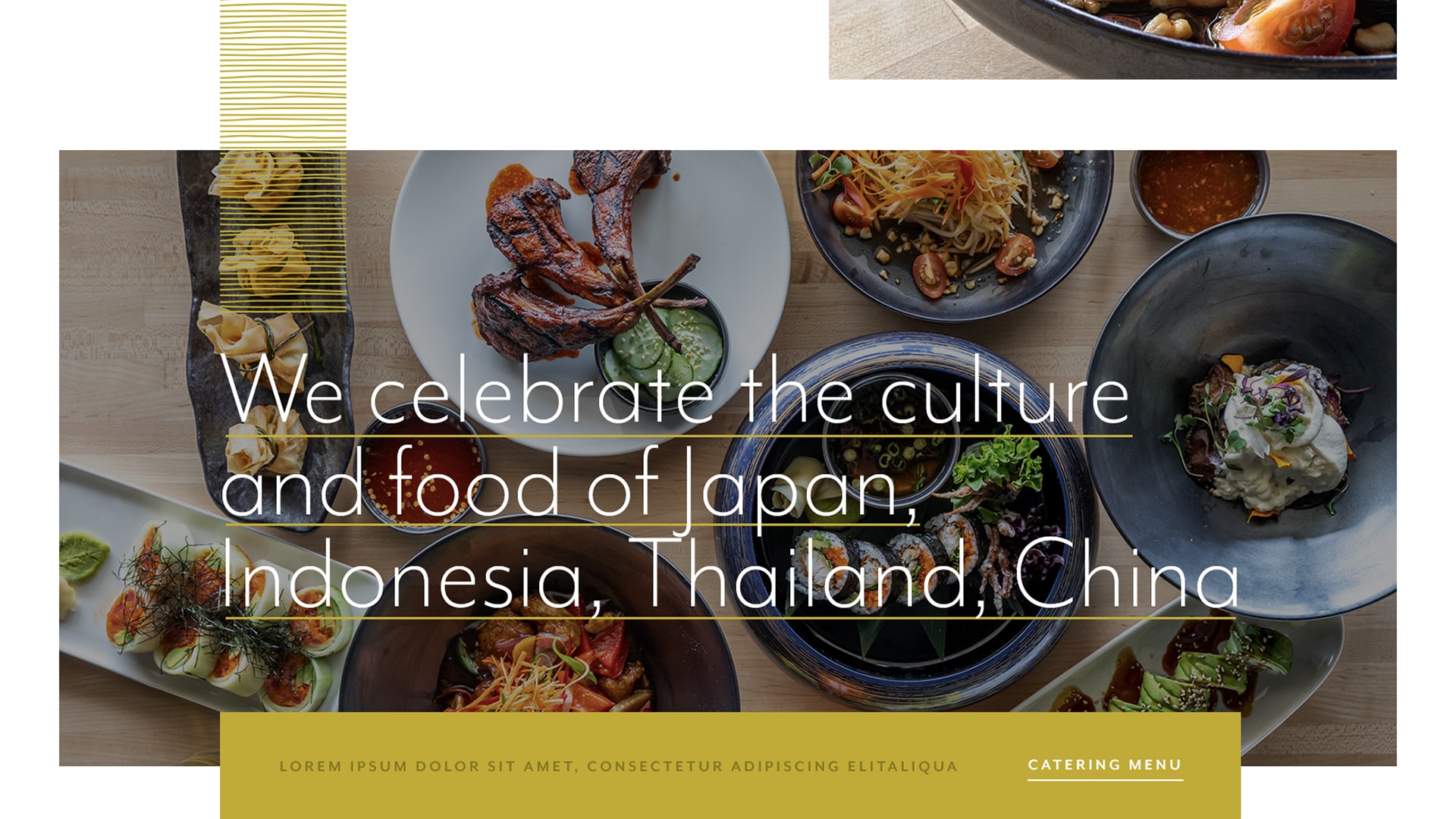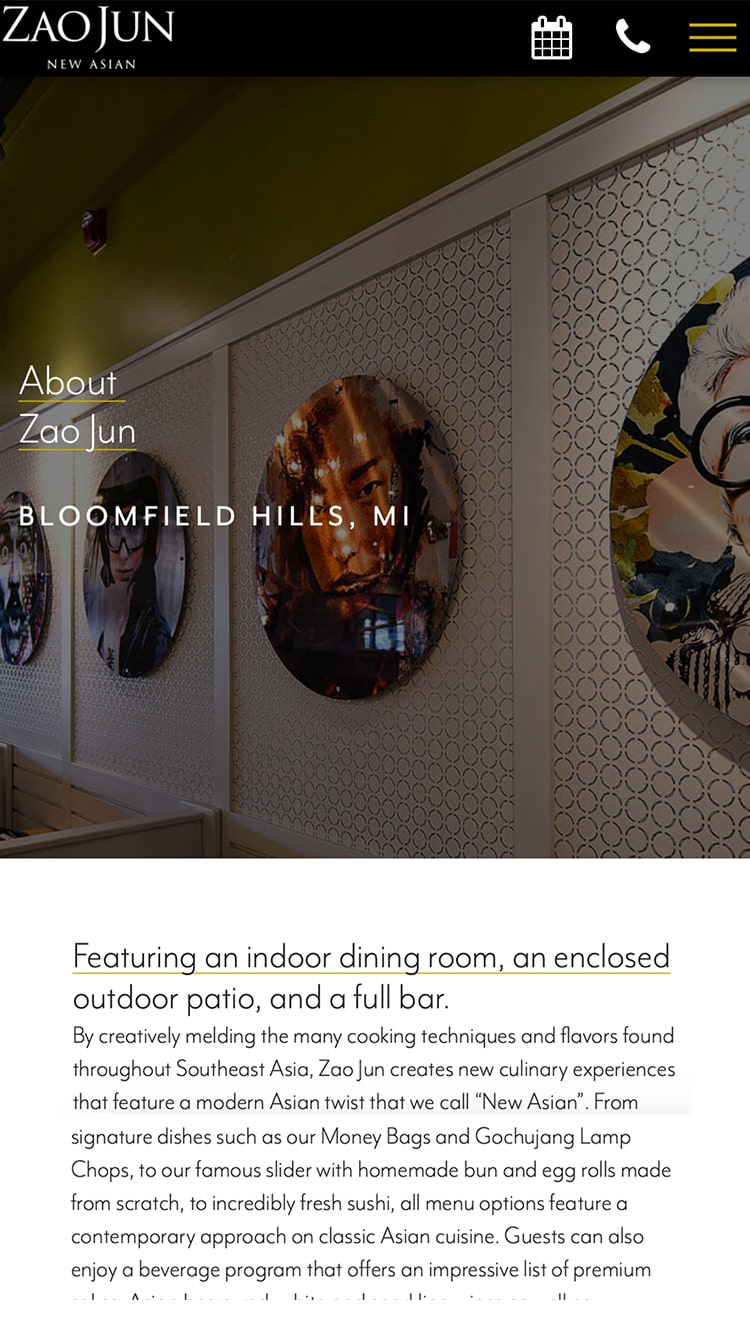 Zao Jun prides itself on fresh daily ingredients & seafood dishes. It was imperative that we gave the client a way to easily update their menu with new options. With our custom architected backend, we provided the client with a way to update their menus by drag+dropping a PDF into a section that can be updated as frequently as necessary.