CLICKTIVATED
Clickable, Shoppable Video.
Clicktivated seamlessly connects viewers with individual products, items, and information with just one click! Whether pre-recorded video or live-streamed, their next-gen technology provides endless shoppable and informational opportunities across any industry.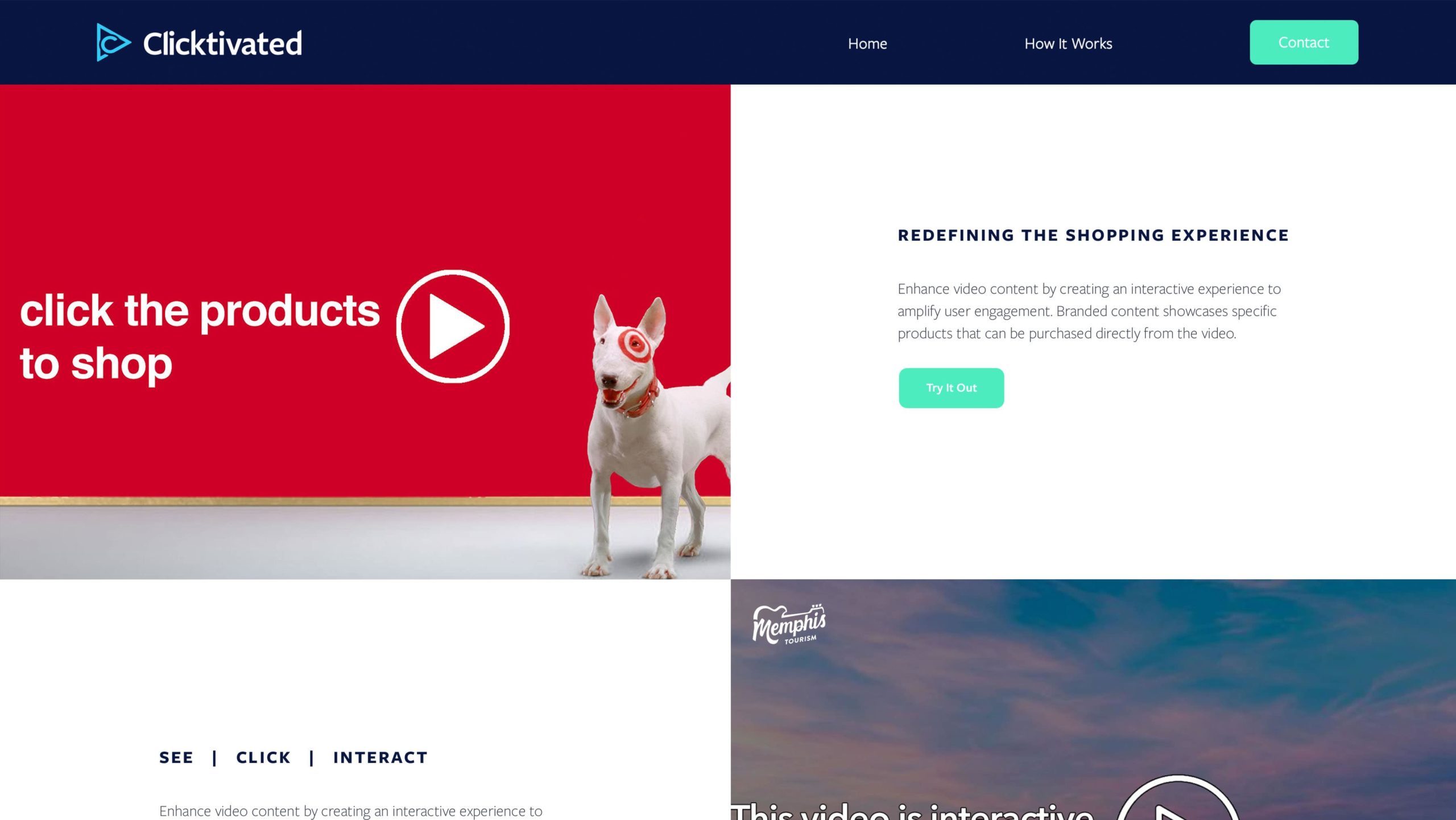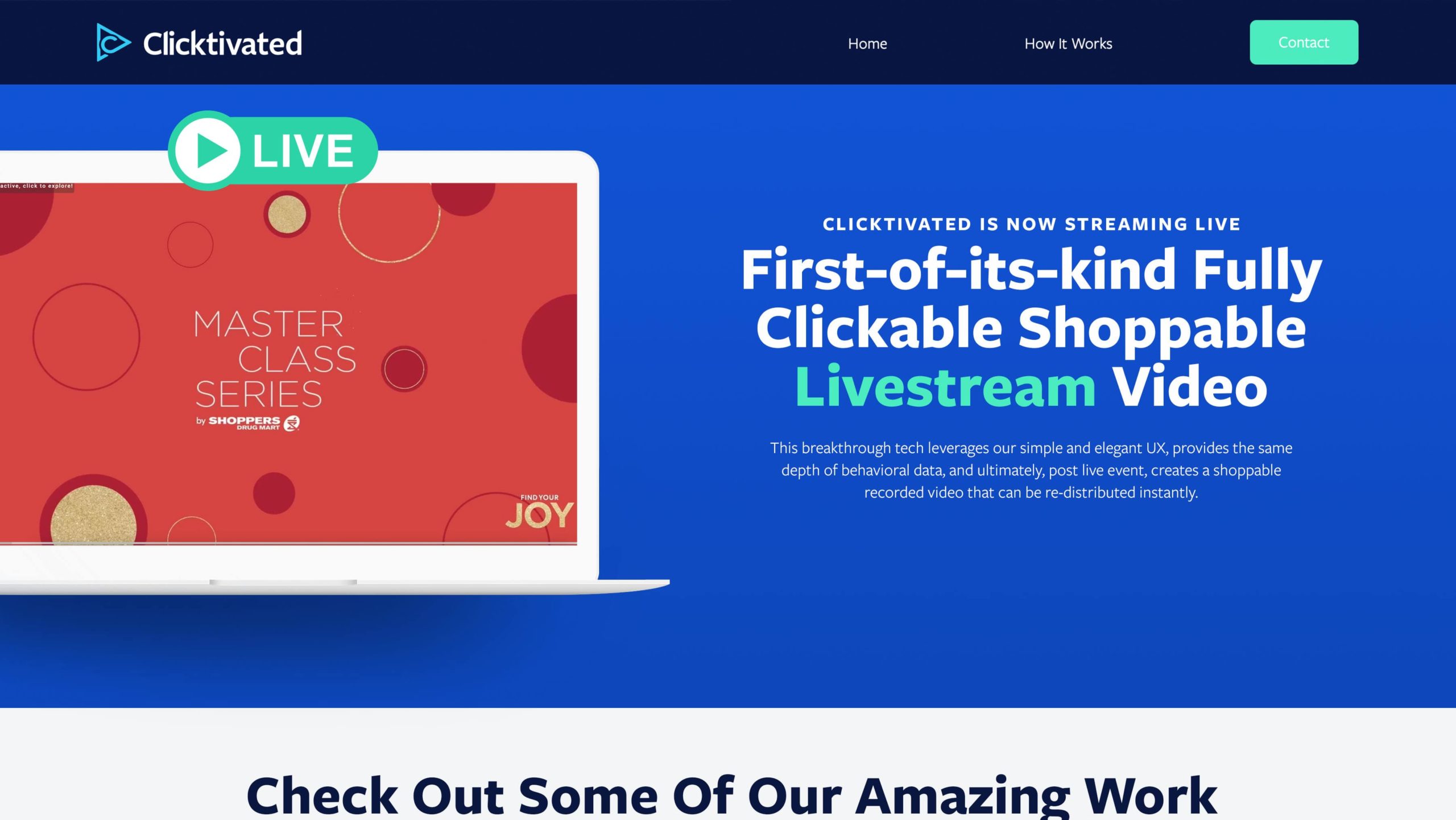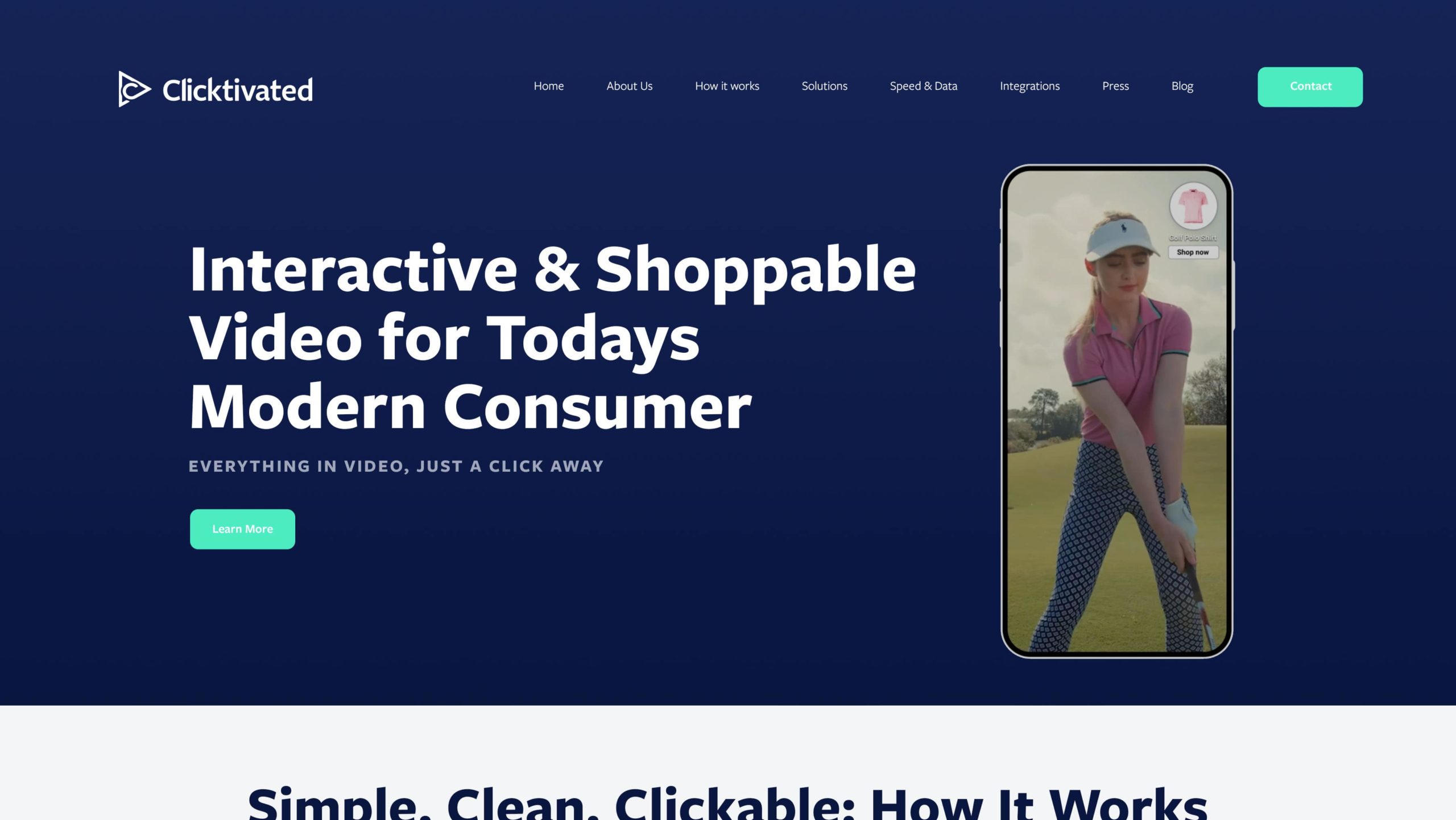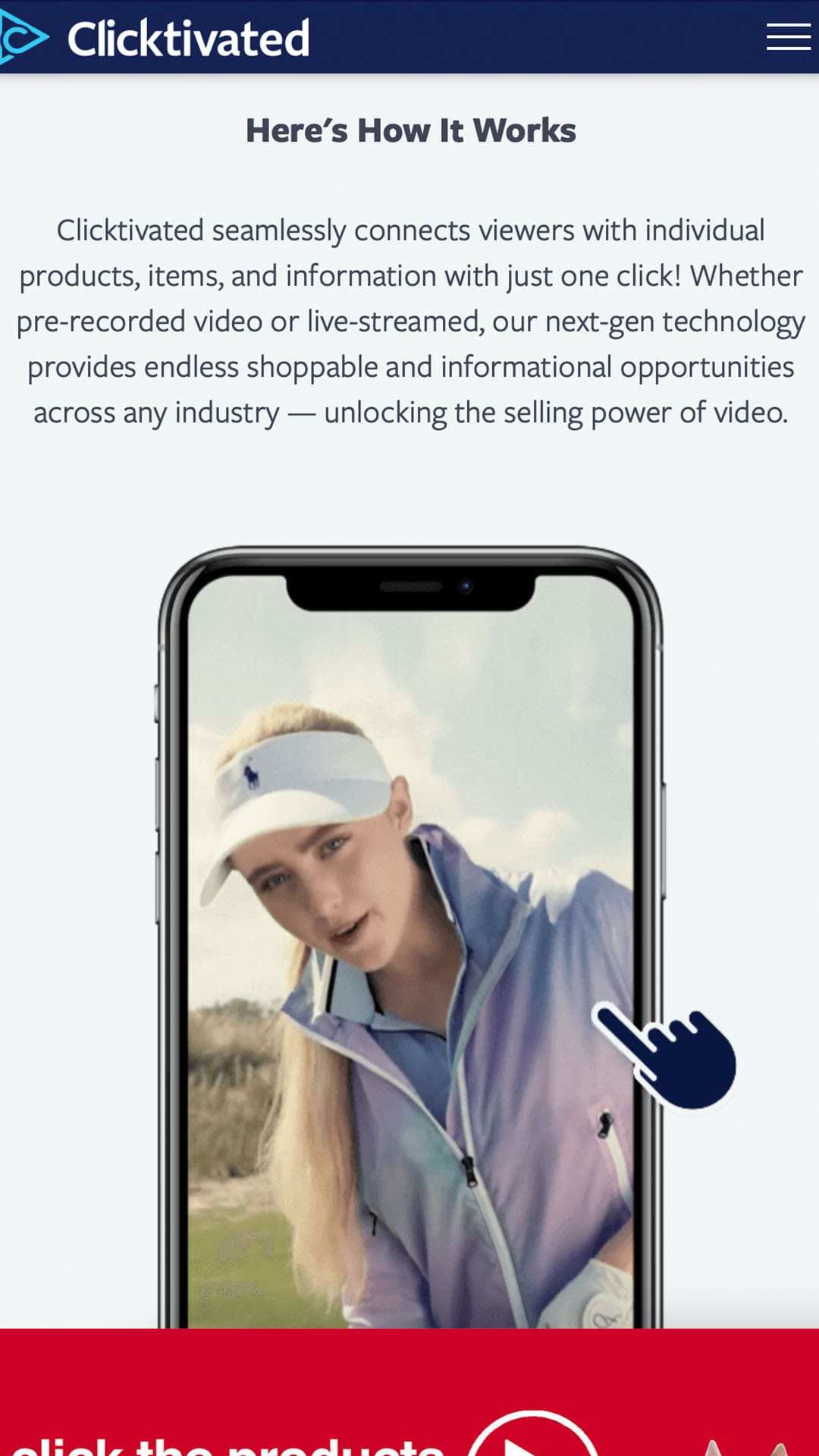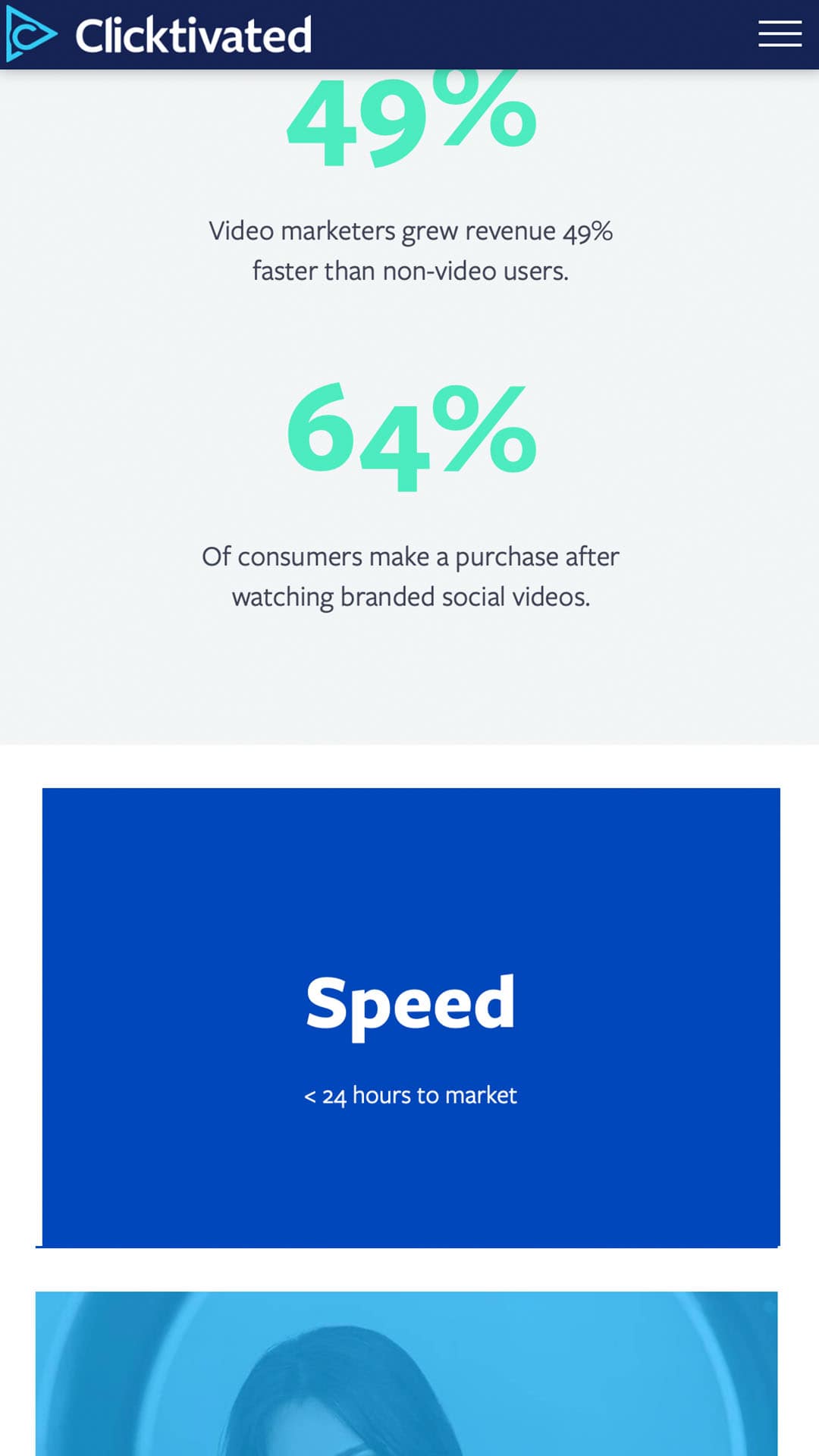 Built for growth, the custom WordPress site developed for Clicktivated allows the client to update new videos & case studies created for their customers. Clicktivated is the first and only fully clickable livestream video platform, and their new website allows them to market their brand and what they can offer.