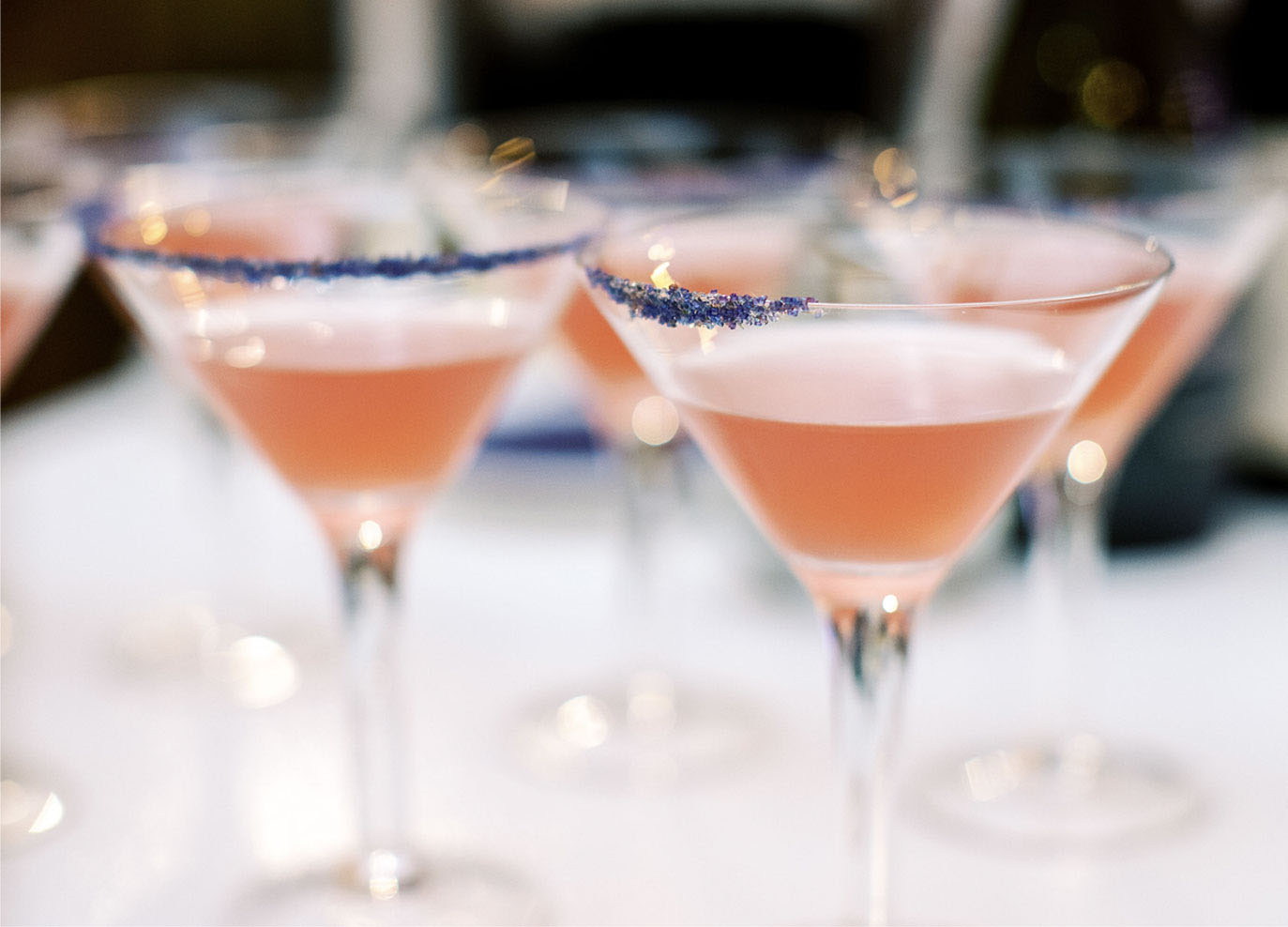 CUTTING EDGE CUISINE
THE COMPLETE CATERING EXPERIENCE
Serving Up a Delectable Online Experience for Cutting Edge Cuisine with BMG Media Co.
BMG Media Co. is committed to delivering exceptional custom websites tailored to our clients' unique needs and vision. We recently had the pleasure of collaborating with Cutting Edge Cuisine, a premier catering company that specializes in providing innovative and unforgettable culinary experiences. Our goal was to design and develop a website that showcases their creative, mouthwatering dishes and exceptional service. Discover the impressive results below!
To capture the essence of Cutting Edge Cuisine, we crafted an elegant and visually engaging design that reflects the company's dedication to culinary innovation and impeccable presentation. We employed a clean, modern layout with high-quality images and sophisticated typography to create an online experience that mirrors the extraordinary experiences that Cutting Edge Cuisine offers to its clients.
A primary focus of our design was to highlight the diverse range of services and menus provided by Cutting Edge Cuisine. We developed a comprehensive "Services" section that outlines the various catering options available, including corporate events, weddings, and private parties. This allows potential clients to quickly identify the best service for their specific needs and ensures a seamless user experience.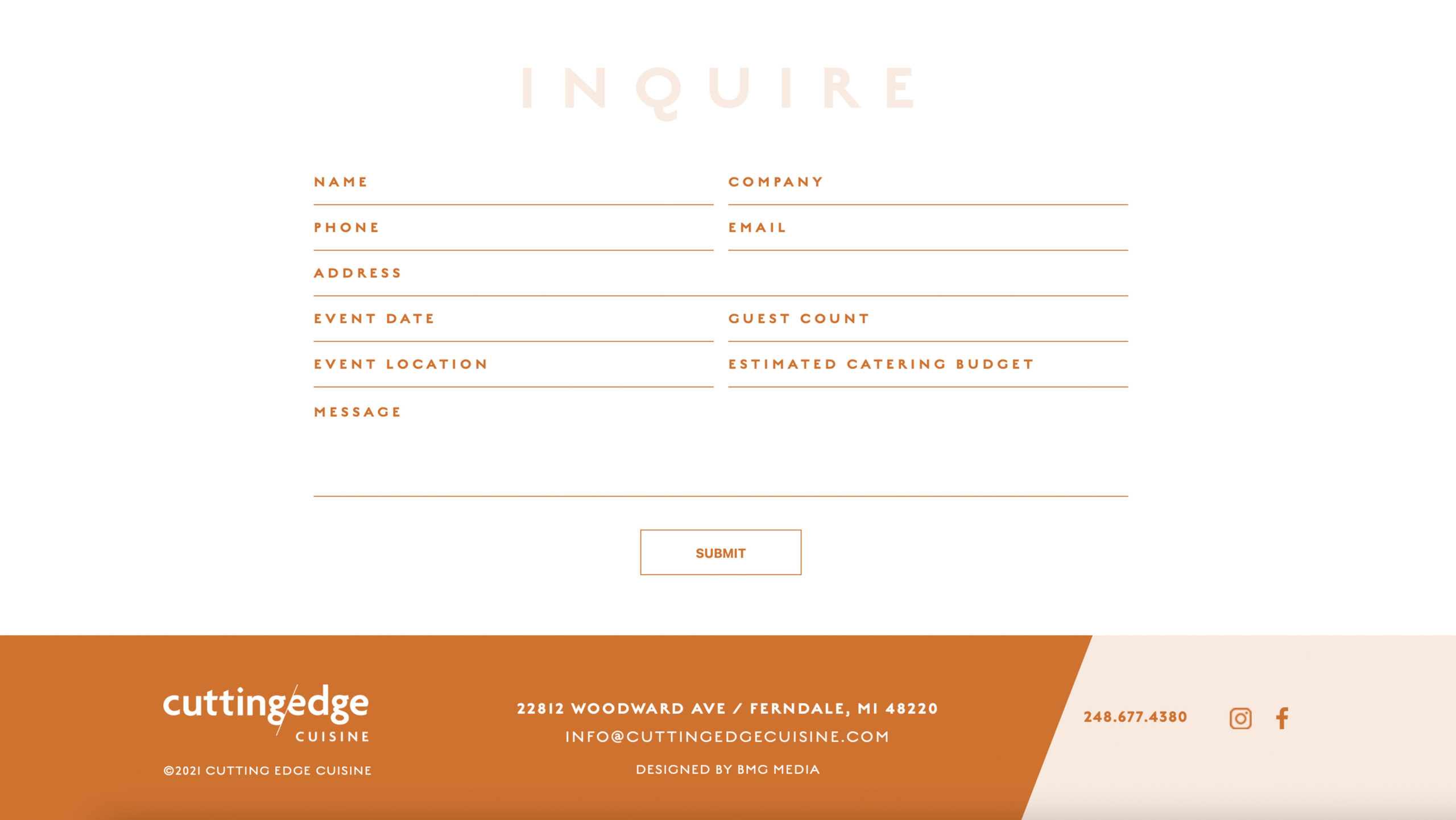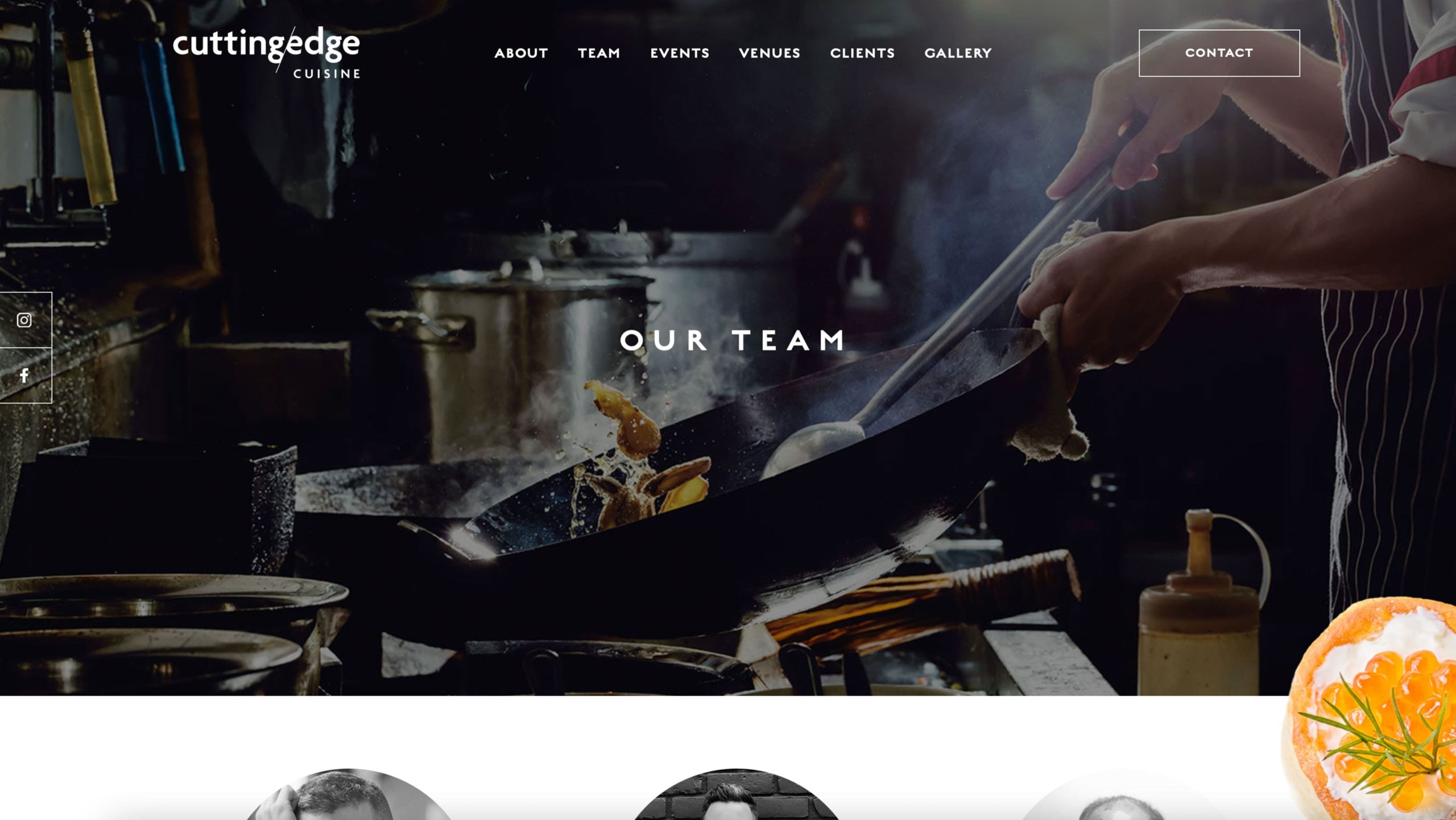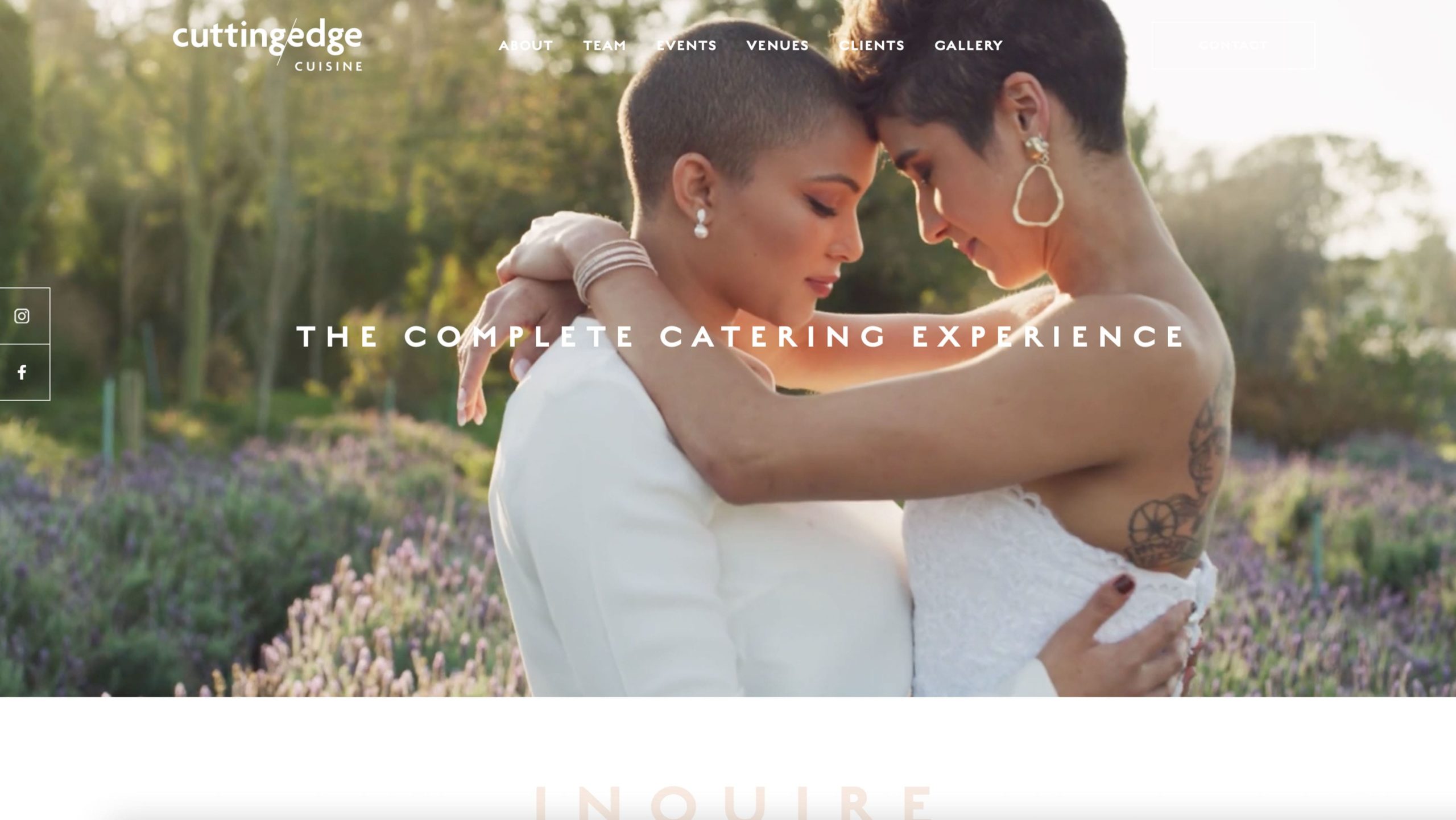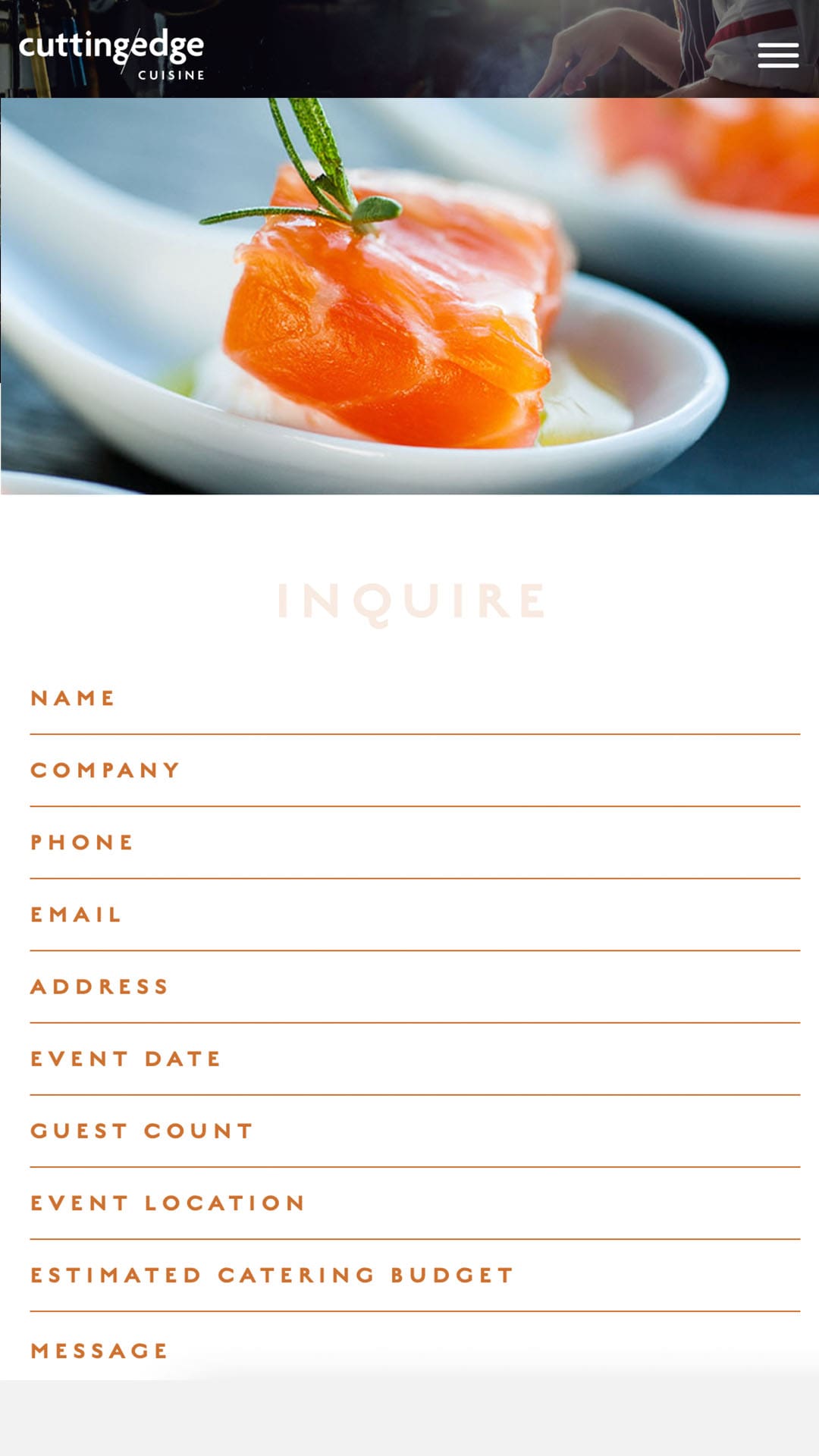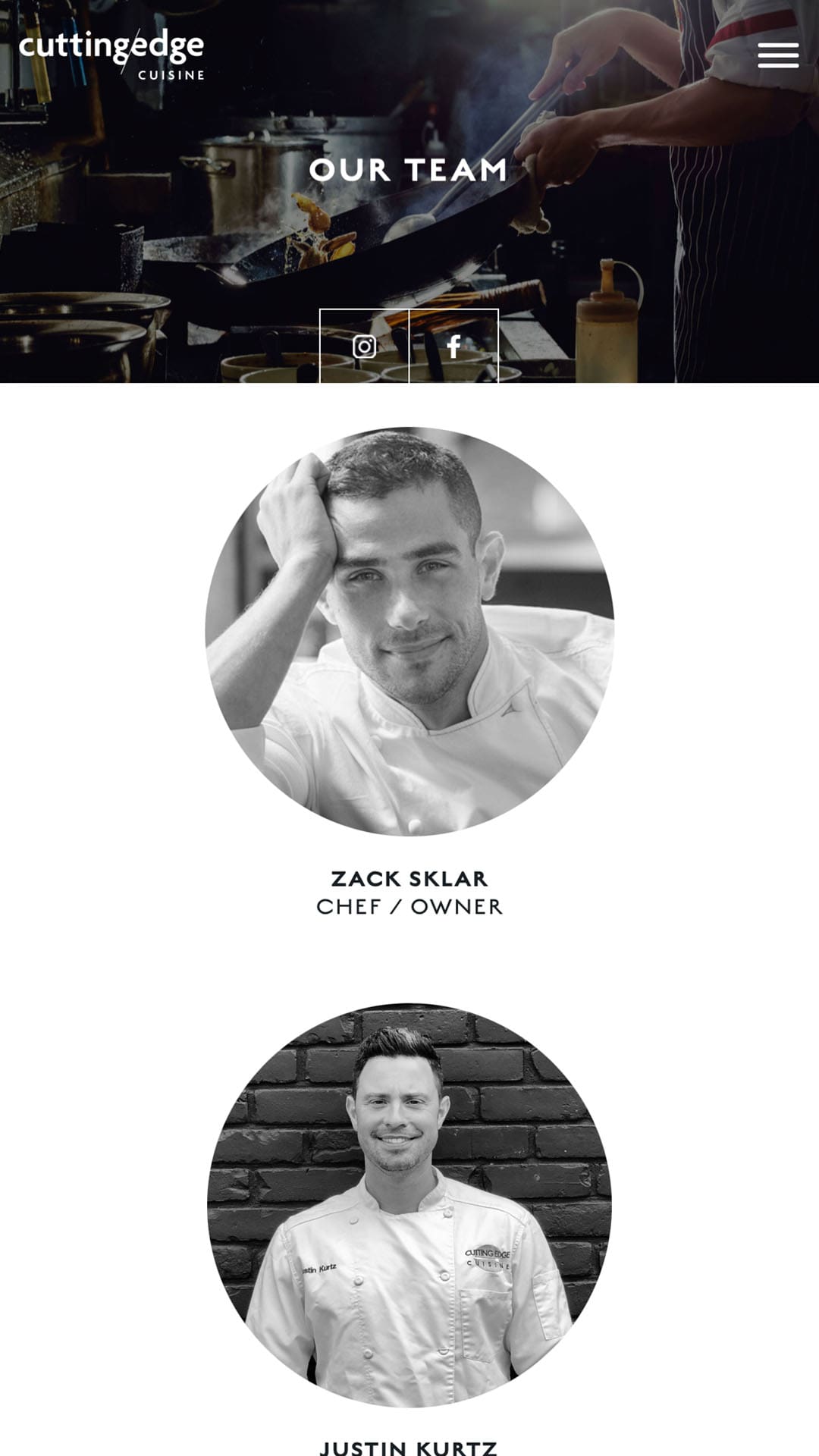 To further showcase the culinary artistry of Cutting Edge Cuisine, we created an enticing "Menus" section that features a selection of their delectable dishes. This interactive feature allows users to browse through the variety of offerings, from appetizers to desserts, and appreciate the exceptional quality and creativity that sets Cutting Edge Cuisine apart from the competition.
Knowing that testimonials play a crucial role in establishing credibility and trust, we integrated a "Testimonials" section that highlights the glowing reviews and experiences of satisfied clients. This feature not only reinforces the exceptional service provided by Cutting Edge Cuisine but also encourages potential clients to choose their catering services with confidence.
Lastly, we understood the importance of making it easy for potential clients to get in touch with Cutting Edge Cuisine. We designed a user-friendly "Contact" section that includes a simple form for inquiries, as well as the company's phone number and email address. This ensures that visitors can effortlessly reach out to discuss their catering needs and begin planning their next unforgettable event.
By combining BMG Media Co.'s expertise in web design and development with Cutting Edge Cuisine's passion for culinary excellence, we were able to create a stunning online presence that perfectly represents their brand. Visit the Cutting Edge Cuisine website at https://cuttingedgecuisine.com/ to explore their incredible offerings and see how our custom approach can enhance your online presence.