Legacy Dermatology Group
Lifestyle Dermatology
Legacy Dermatology Group – Stunning Website for Advanced Dermatological Care & Treatments
We're thrilled to showcase our latest project for Legacy Dermatology Group – a custom website and e-commerce store designed and built by our team using WordPress, with SEO in mind.
Our goal was to create a website that effectively communicates Legacy Dermatology Group's expertise, values, and services in the highly competitive dermatology industry while also providing a seamless shopping experience for their clients. To achieve this, we conducted extensive research on the industry, the target audience, and relevant keywords to ensure the website's content was optimized for search engines.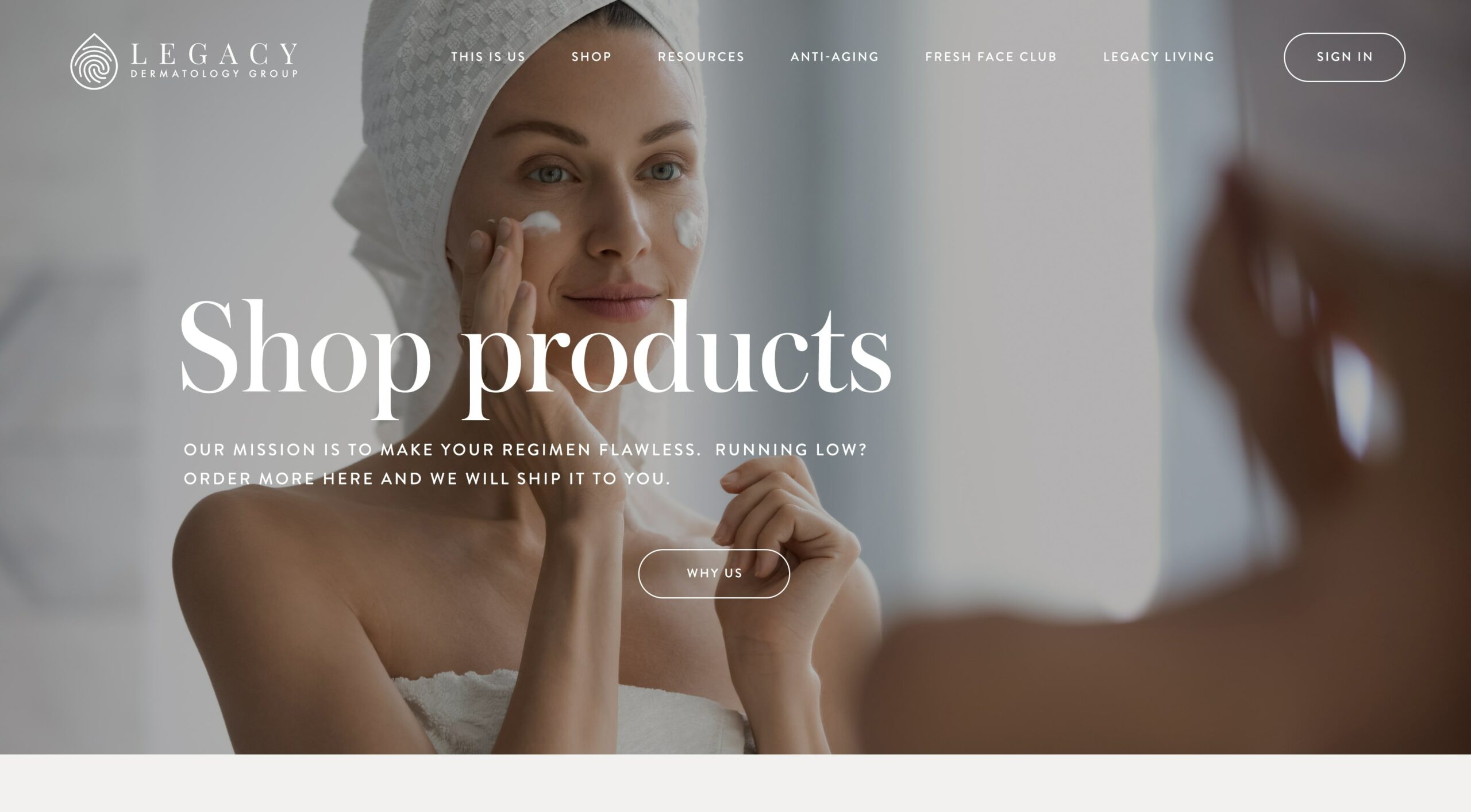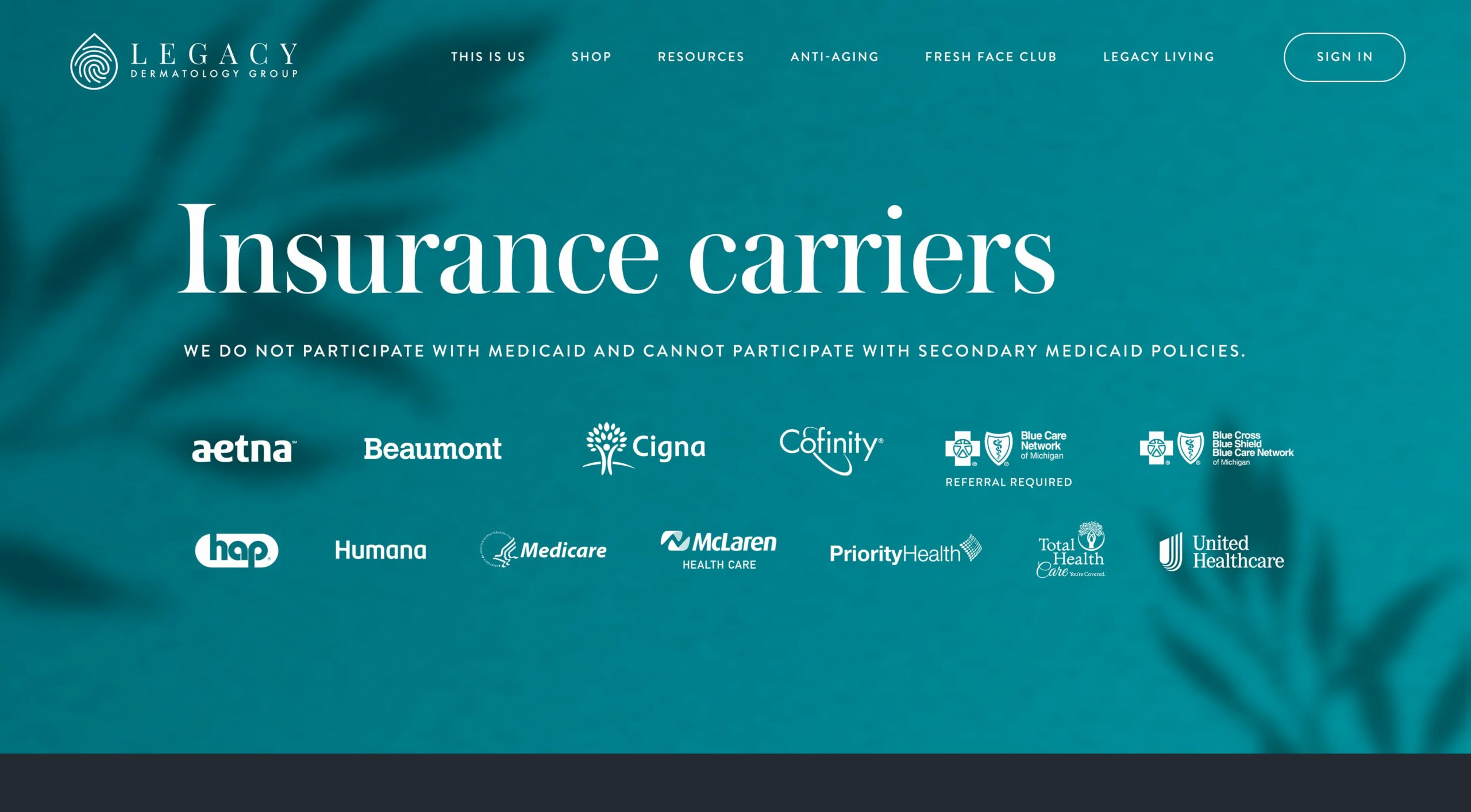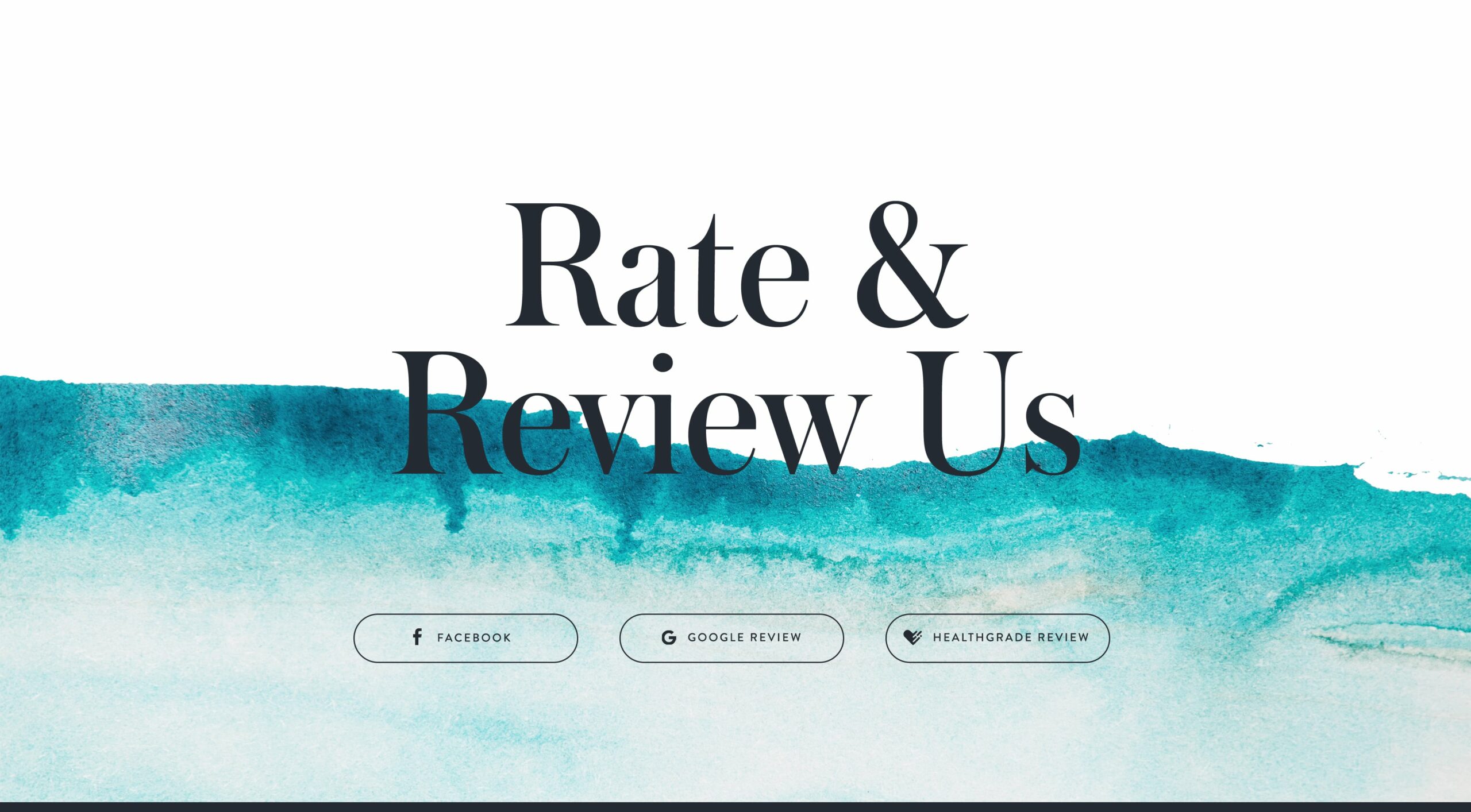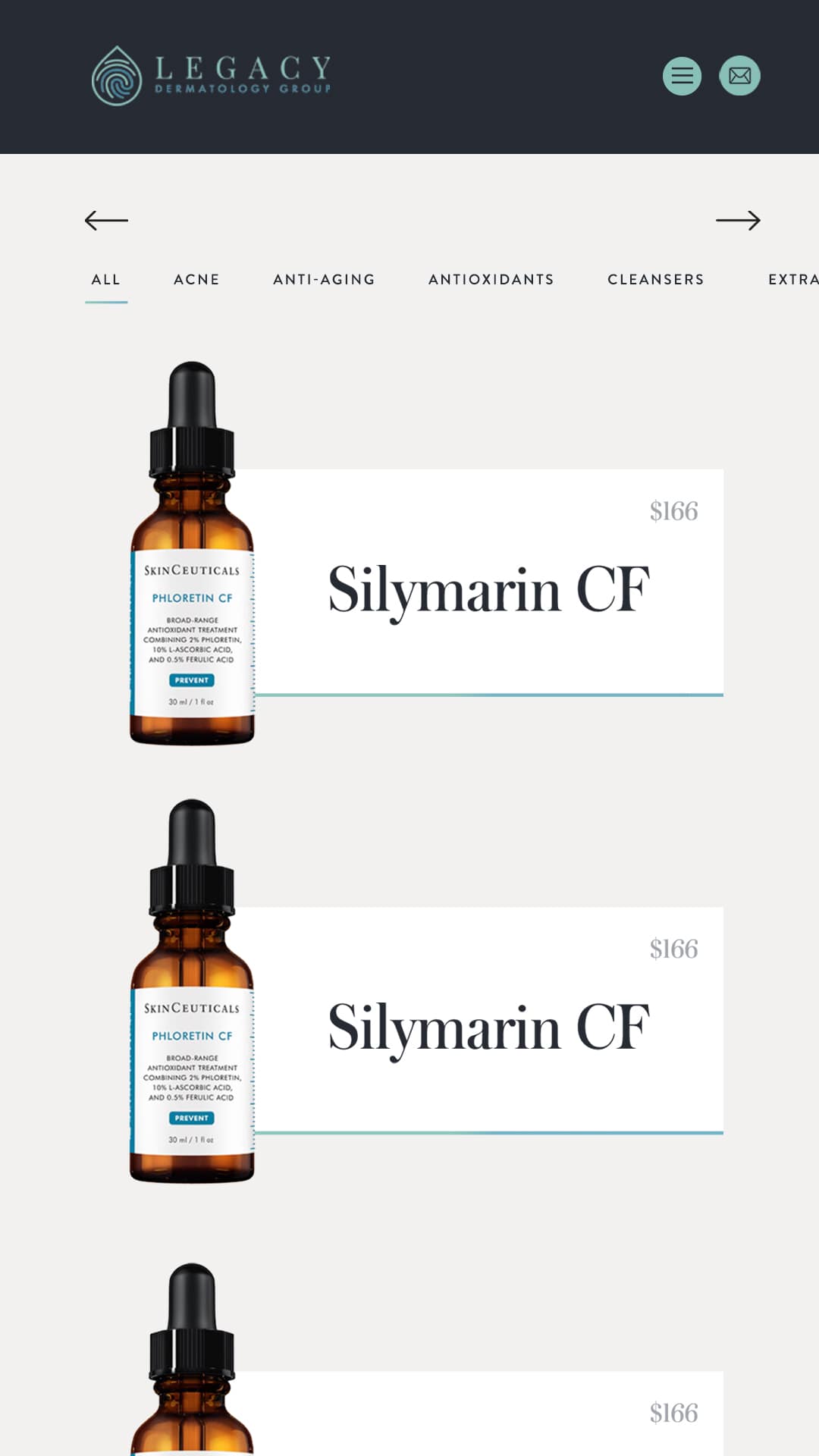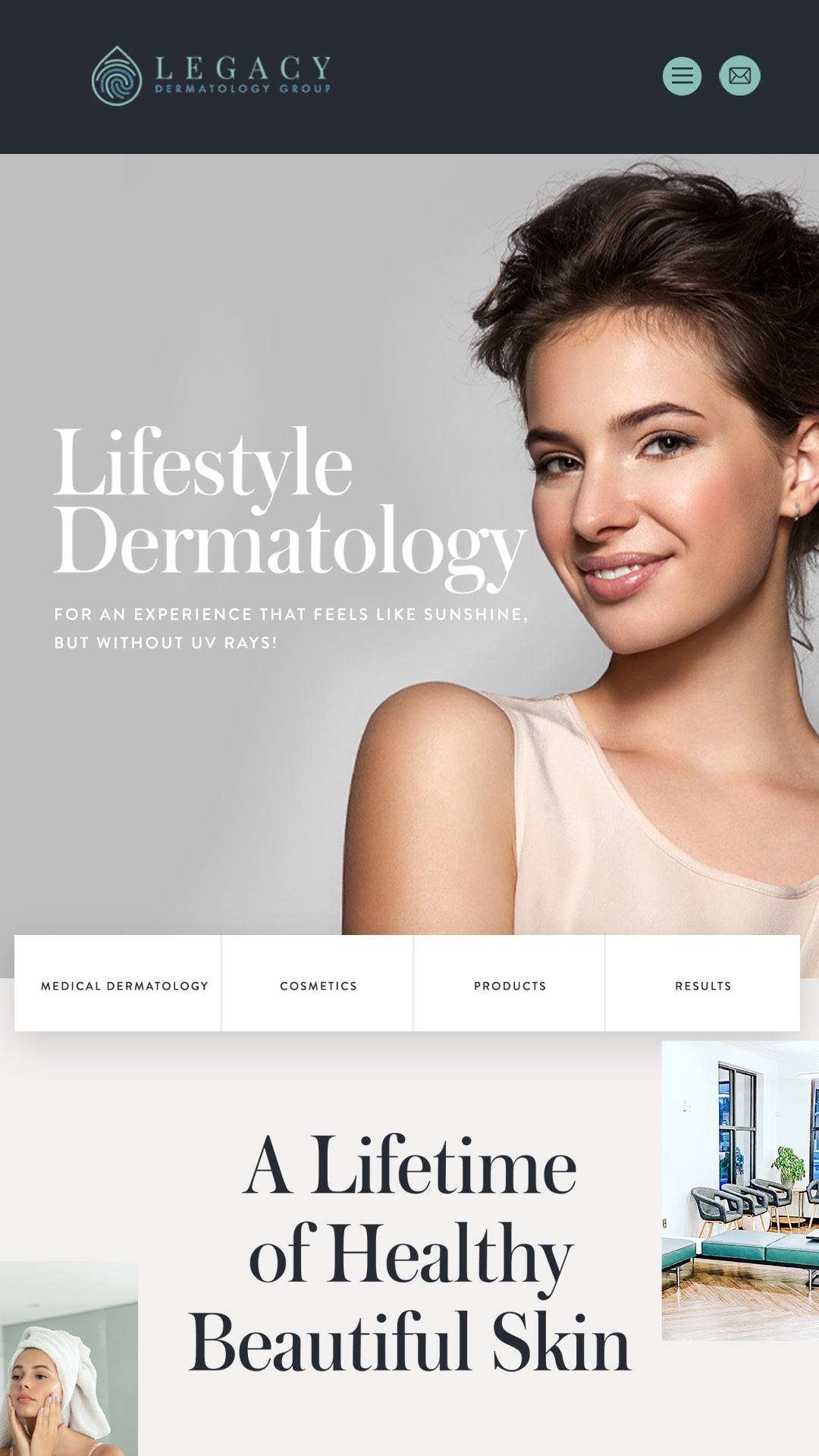 We developed a custom design that reflects Legacy Dermatology Group's brand identity and values, while also being visually engaging and user-friendly. The website features a responsive design that adapts to different screen sizes, ensuring that users can easily access the site on any device. The e-commerce store seamlessly integrates with the website's design and functionality, providing clients with a convenient and secure way to purchase Legacy Dermatology Group's products.
To enhance the user experience, we incorporated easy-to-use functionalities such as online appointment booking, patient portal, and informative content about Legacy Dermatology Group's services, treatments, and skin care tips. The e-commerce store also features a user-friendly shopping cart, payment gateway integration, and detailed product descriptions to ensure that clients have all the information they need before making a purchase.
We also ensured that the website's content was optimized for SEO, using relevant keywords and meta descriptions to improve the website's visibility on search engines. This included optimizing the website's images, titles, and descriptions to ensure that they were relevant and useful to users.
Overall, our team is proud to have created a custom website and e-commerce store for Legacy Dermatology Group that not only effectively communicates their expertise and services but also provides a seamless shopping experience for their clients. We look forward to continuing our partnership with Legacy Dermatology Group and helping them achieve their business objectives through a strong online presence.