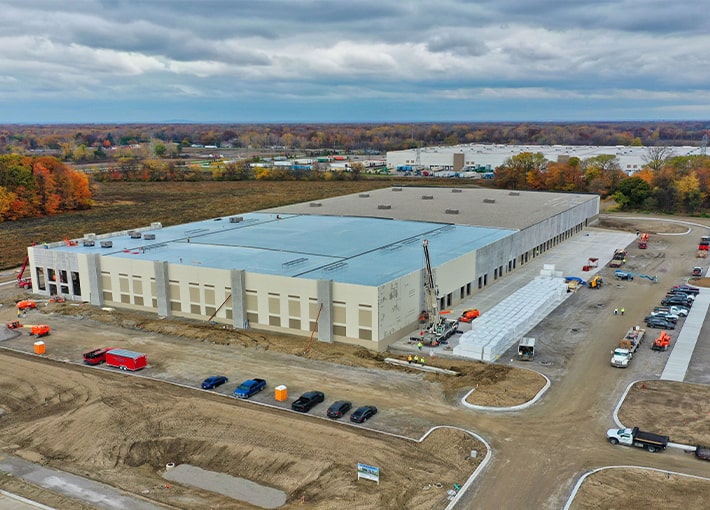 KOJAIAN
Over 104,000,000 sqft of Commercial Real Estate in 30 different states
Kojaian Real Estate – Sophisticated Website for a Leading Real Estate Development Company
We're thrilled to showcase our latest project for Kojaian Real Estate – a custom website designed and built by our team using WordPress.
Our goal was to create a website that reflects Kojaian's position as a premier national full-service real estate organization, while also being visually engaging and user-friendly. We started by conducting extensive research on the company and its target audience to understand their needs and preferences.
We then developed a custom design that effectively communicates Kojaian's expertise, portfolio, and services in a clean and modern layout. The website features a responsive design that adapts to different screen sizes, ensuring that users can easily access the site on any device.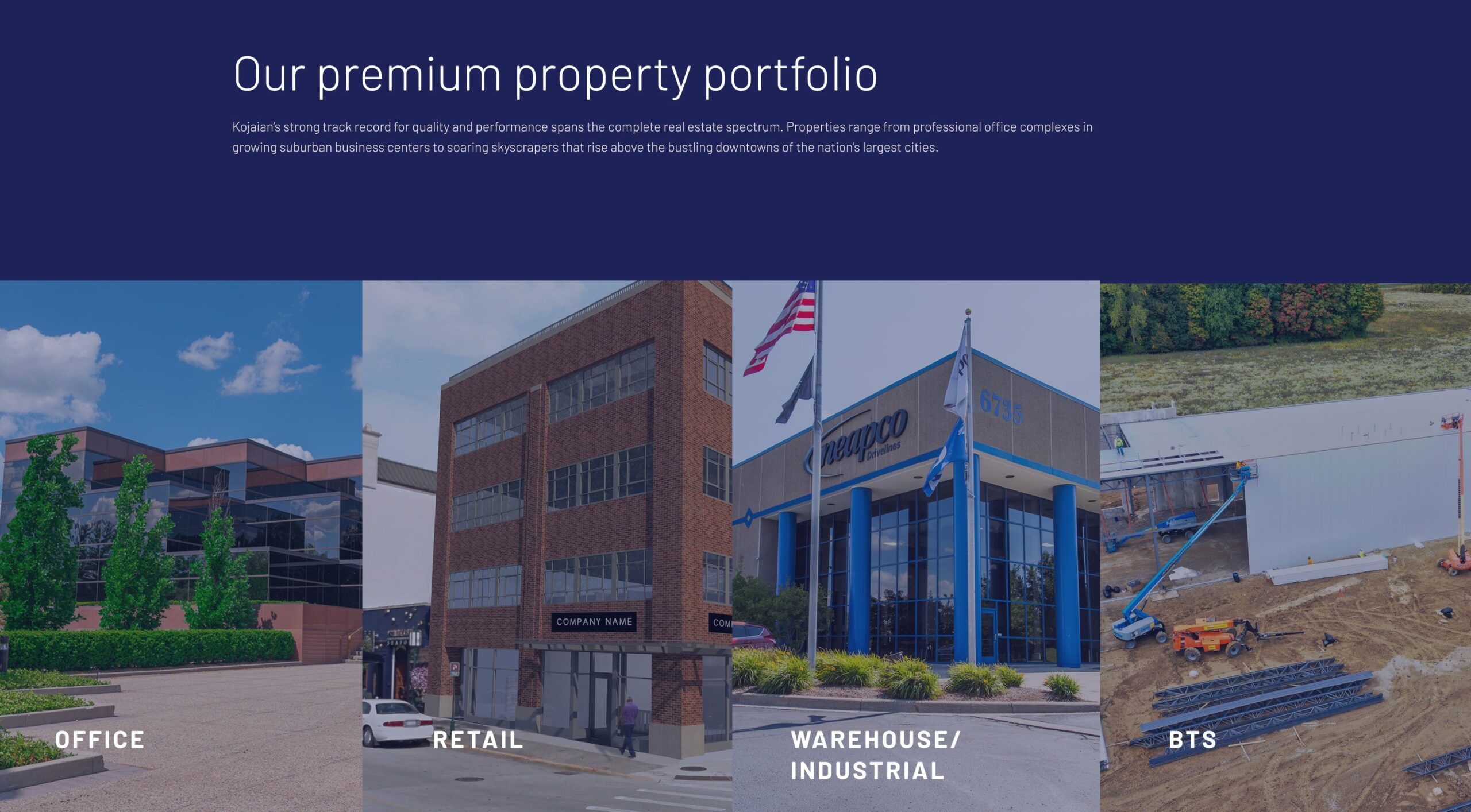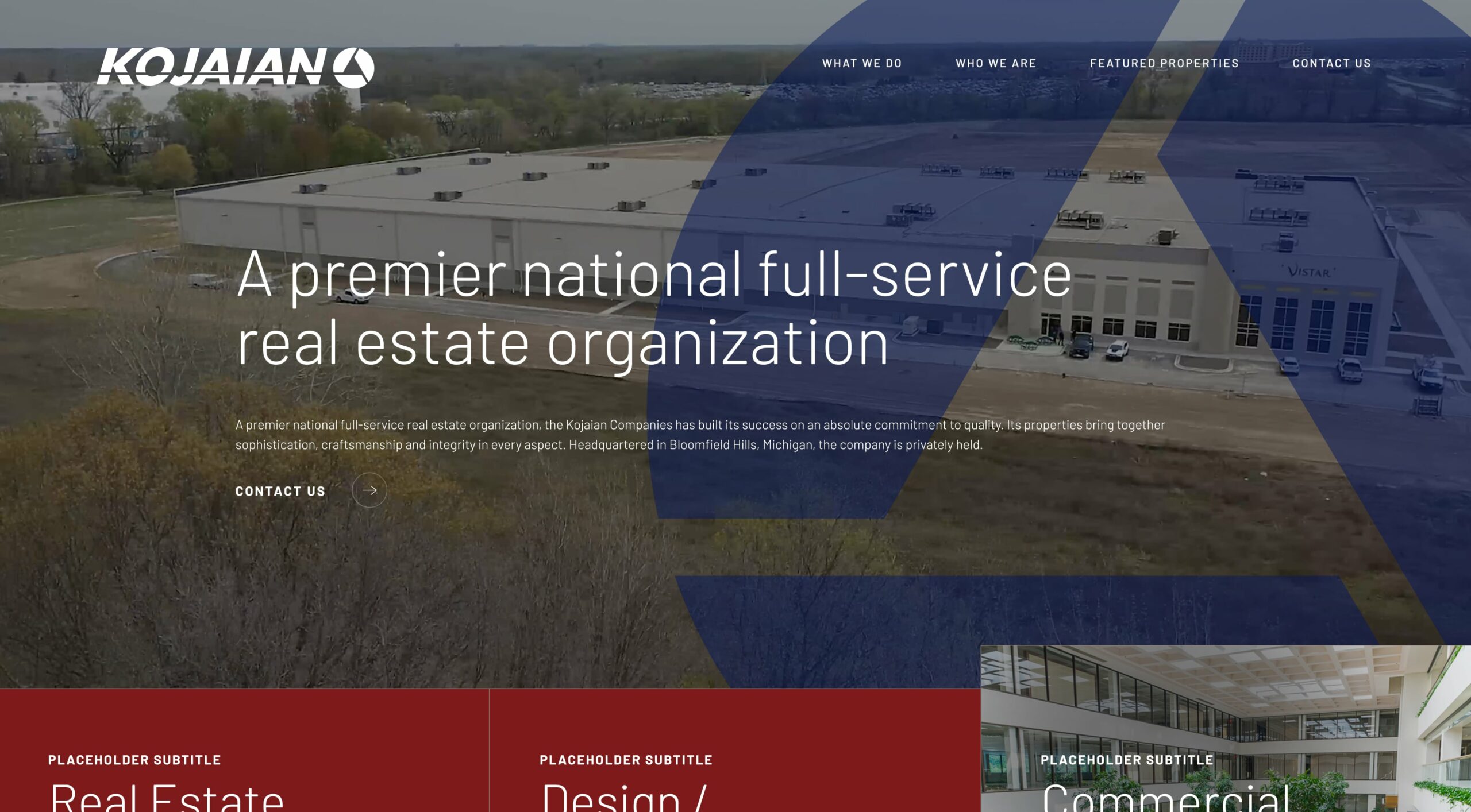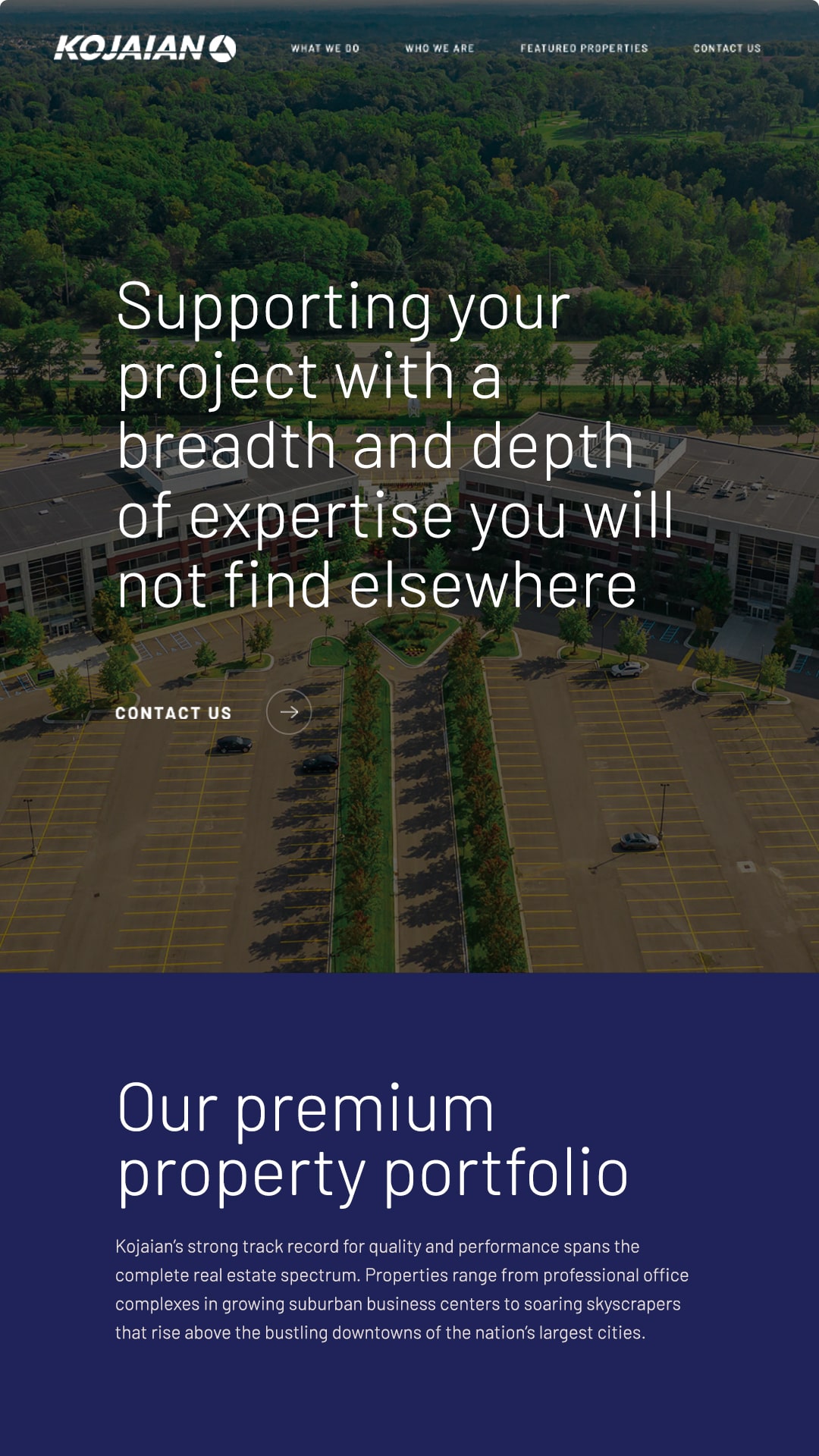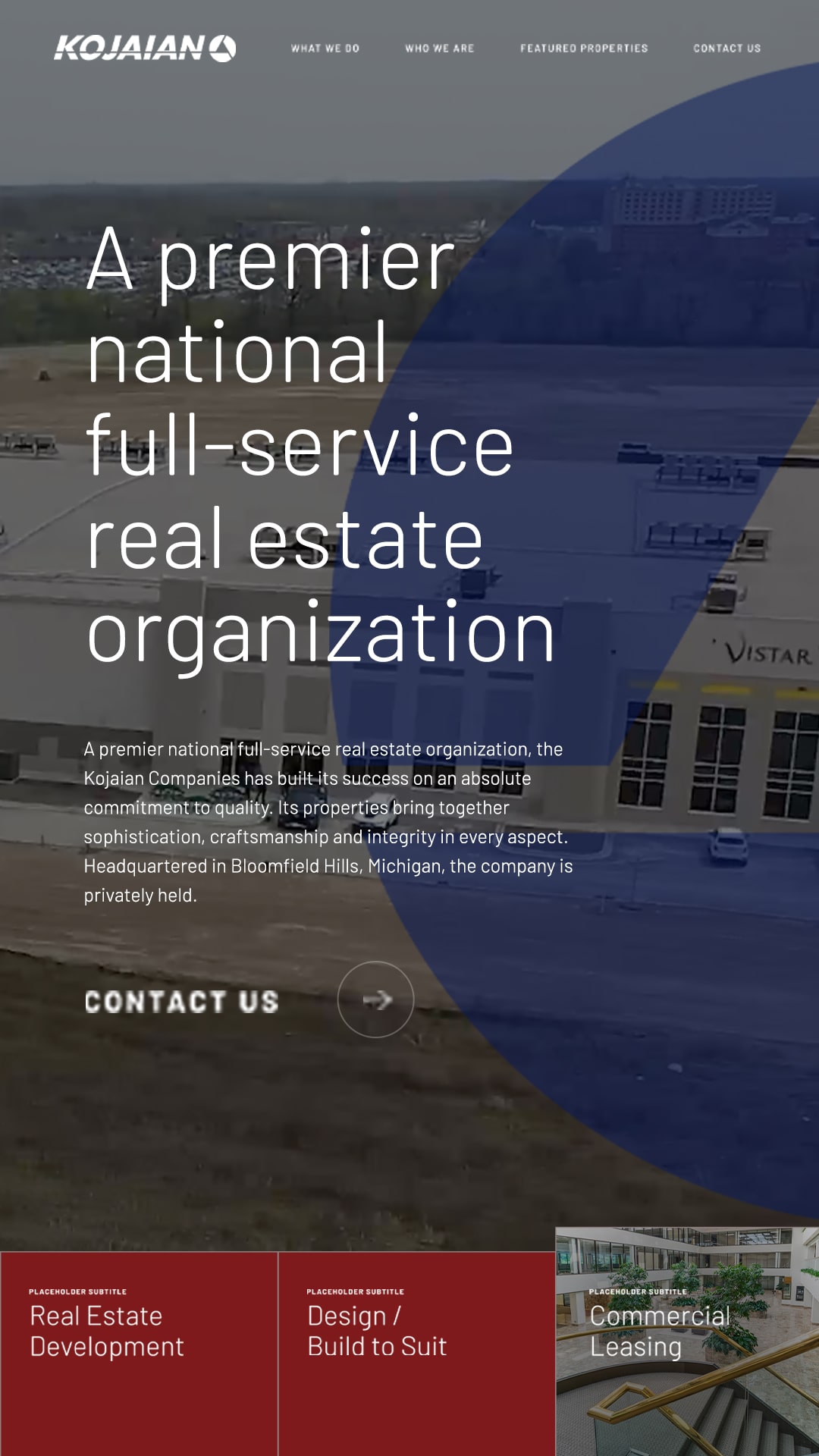 To provide clients with easy access to Kojaian's extensive portfolio, we incorporated an interactive map feature that allows users to explore the company's properties in 30 different states. Clients can conveniently search for properties based on location, type, and other relevant criteria.
We also created informative content and resources to educate clients about Kojaian's services, portfolio, and real estate trends. The website features engaging imagery and videos to showcase Kojaian's properties and expertise, as well as a news section to keep clients informed about the latest industry developments.
Overall, our team is proud to have created a custom website for Kojaian Real Estate that effectively communicates the brand's values, portfolio, and services in the highly competitive real estate industry. We look forward to continuing our partnership with Kojaian Real Estate and helping them achieve their business objectives through a strong online presence.