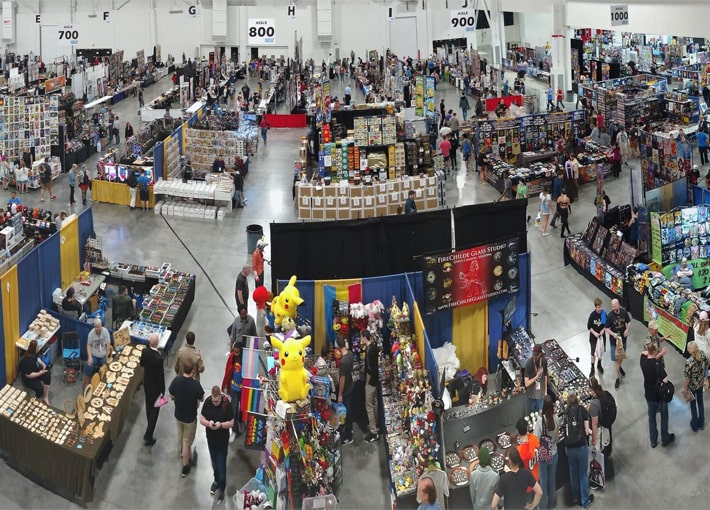 Motor City Comic Con
POP CULTURE, IT'S WHAT THEY DO!
Motor City Comic Con – A Custom Website by BMG Media Co. for Michigan's Premier Comic and Pop Culture Event
Our team designed and developed a custom website for Motor City Comic Con using the WordPress platform. The website featured a visually appealing design with a user-friendly interface to make it easy for attendees to navigate and find information about the event.
The website included various features such as an events calendar, exhibitor directory, ticket purchasing options, and a blog section for news and updates. We also integrated social media feeds to keep attendees updated with the latest news and activities related to the event.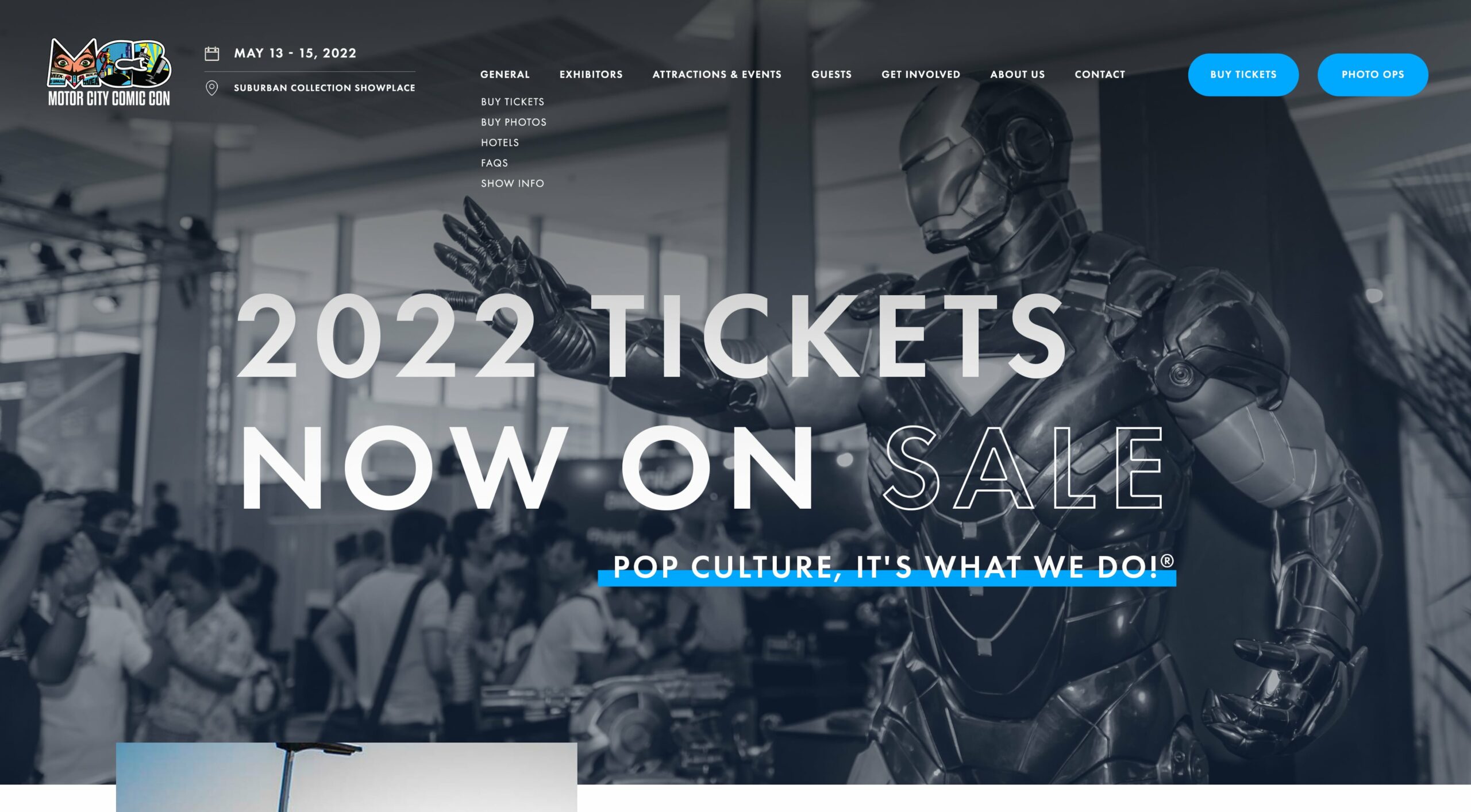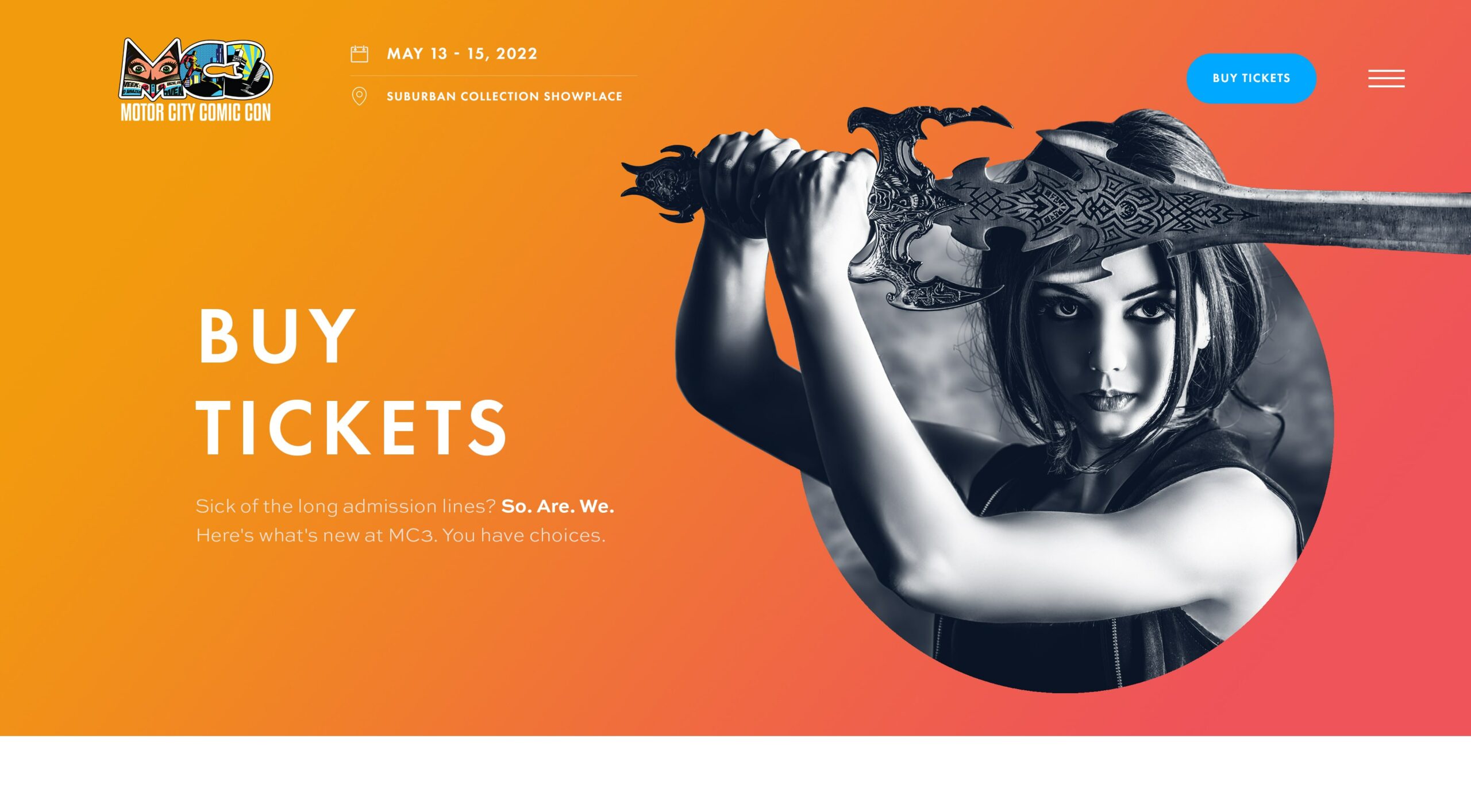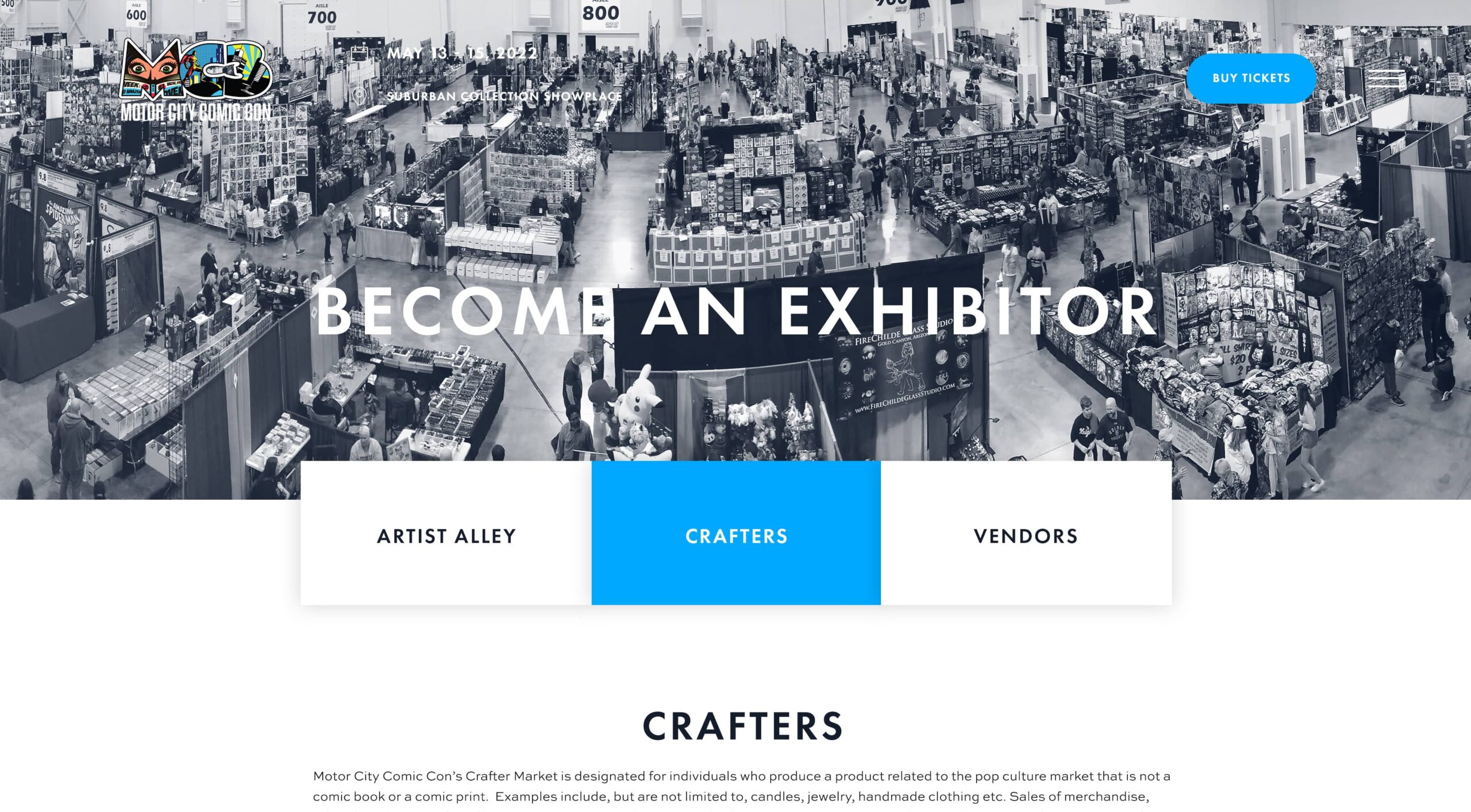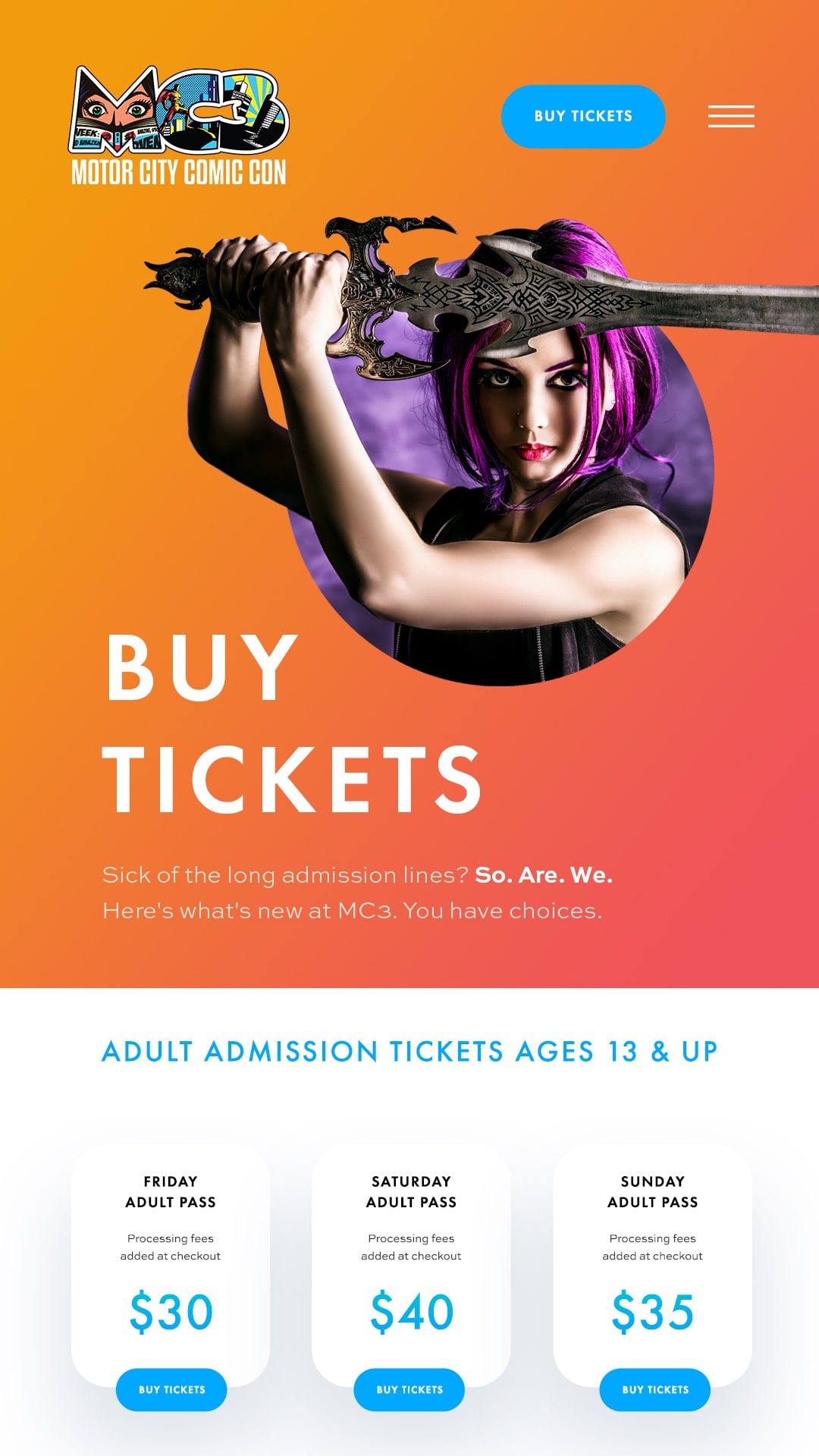 To ensure a smooth user experience, we optimized the website for performance and speed, and made sure it was responsive on all devices, including desktop, tablet, and mobile.
Overall, the custom website we designed and developed for Motor City Comic Con in WordPress was a success, providing attendees with an easy and enjoyable online experience, and contributing to the overall success of the event.