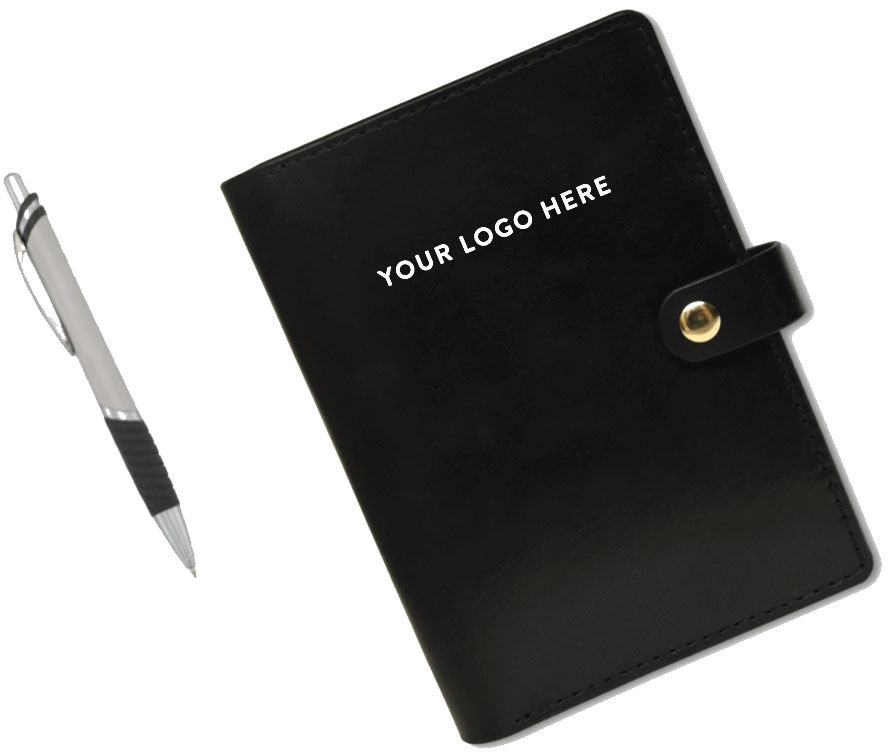 ZUPLIFT
Custom Swag Made Easy.
Zuplift specializes in providing creative, compelling, and impactful promotional products and solutions designed to 'wow' customers, clients, and employees. They chose BMG MEDIA to help uplift their website design & capabilities. BMG MEDIA developed a custom look book for Zuplift that allows their customers the ability to view their logo on popular products.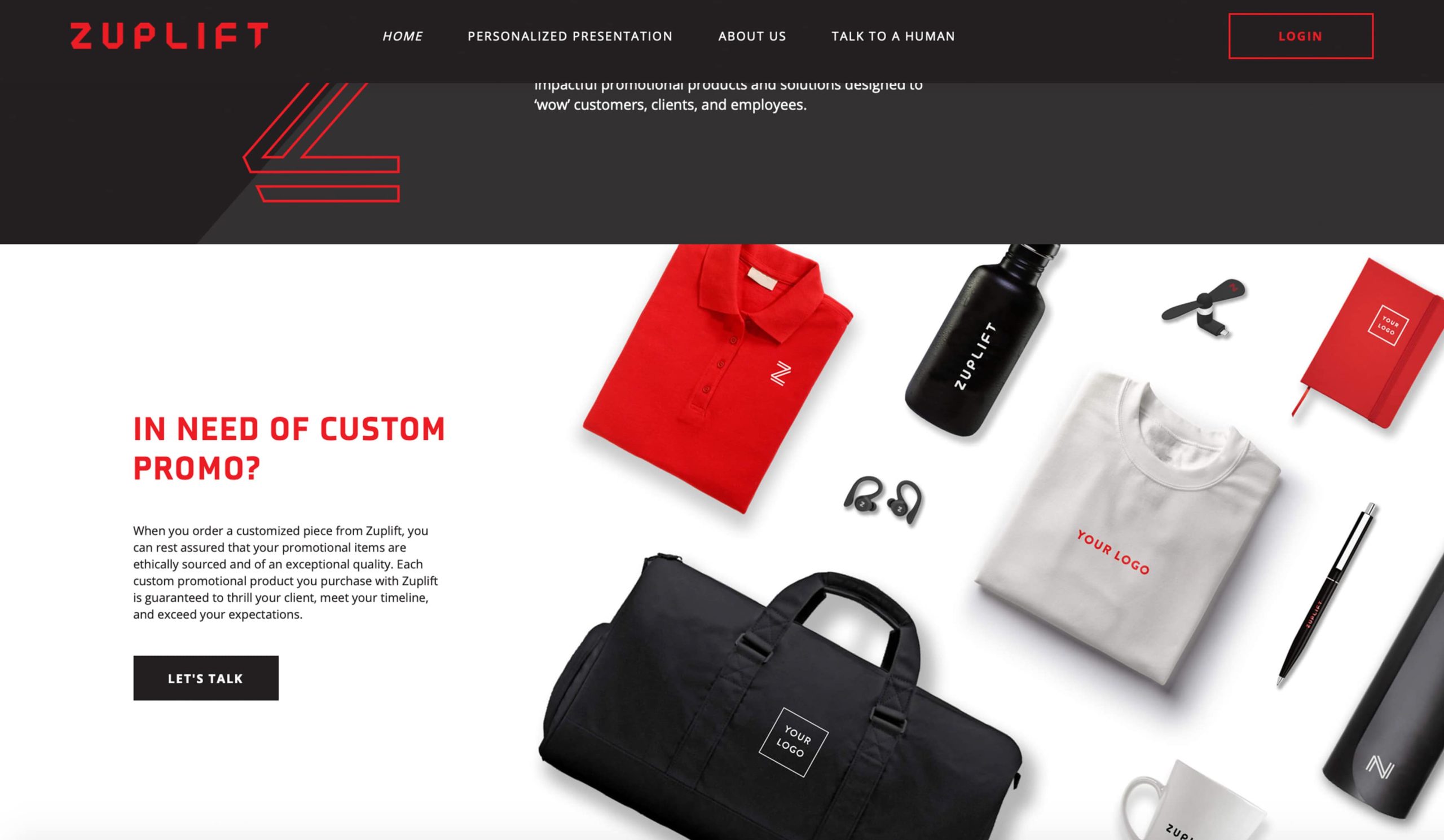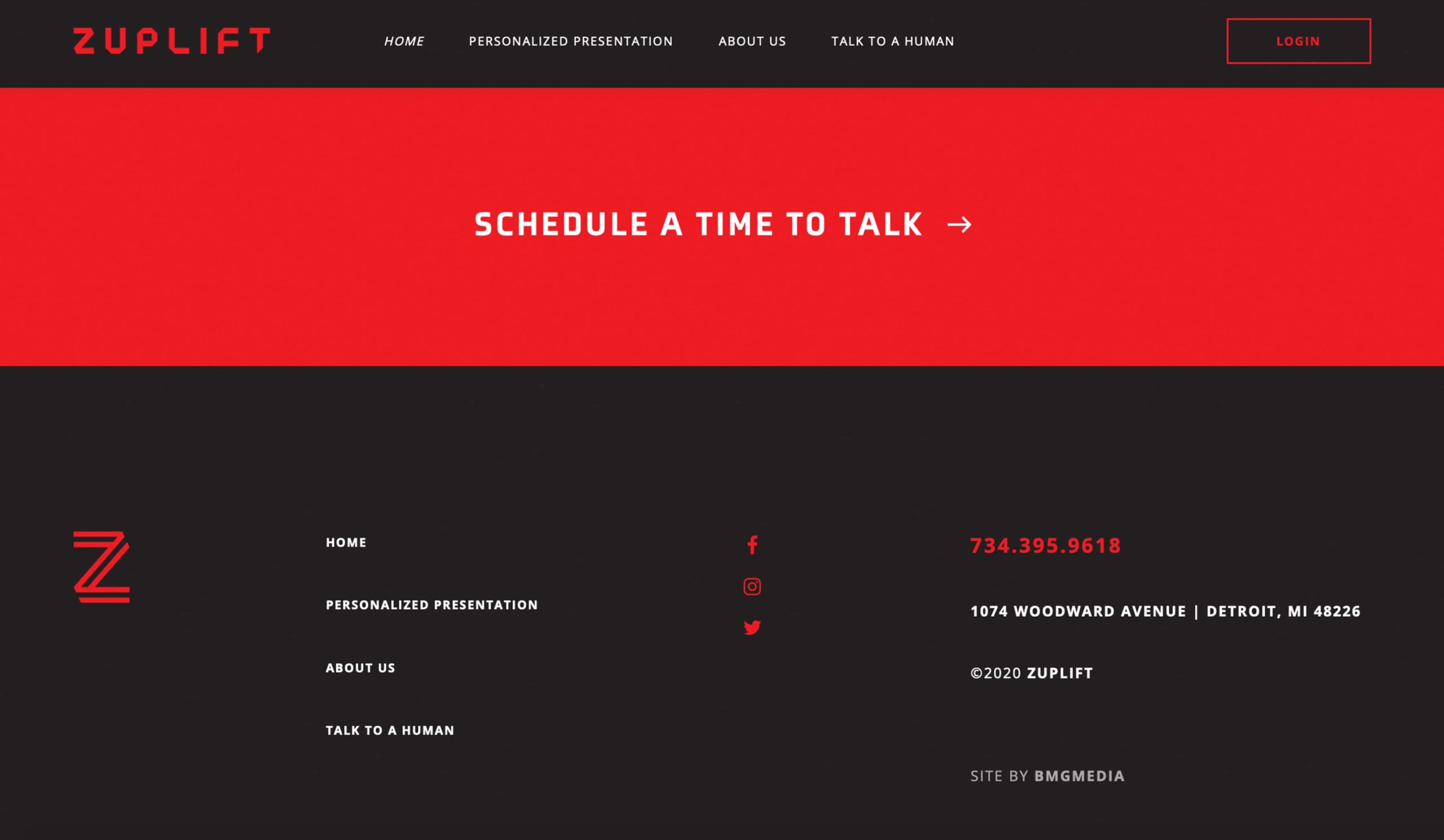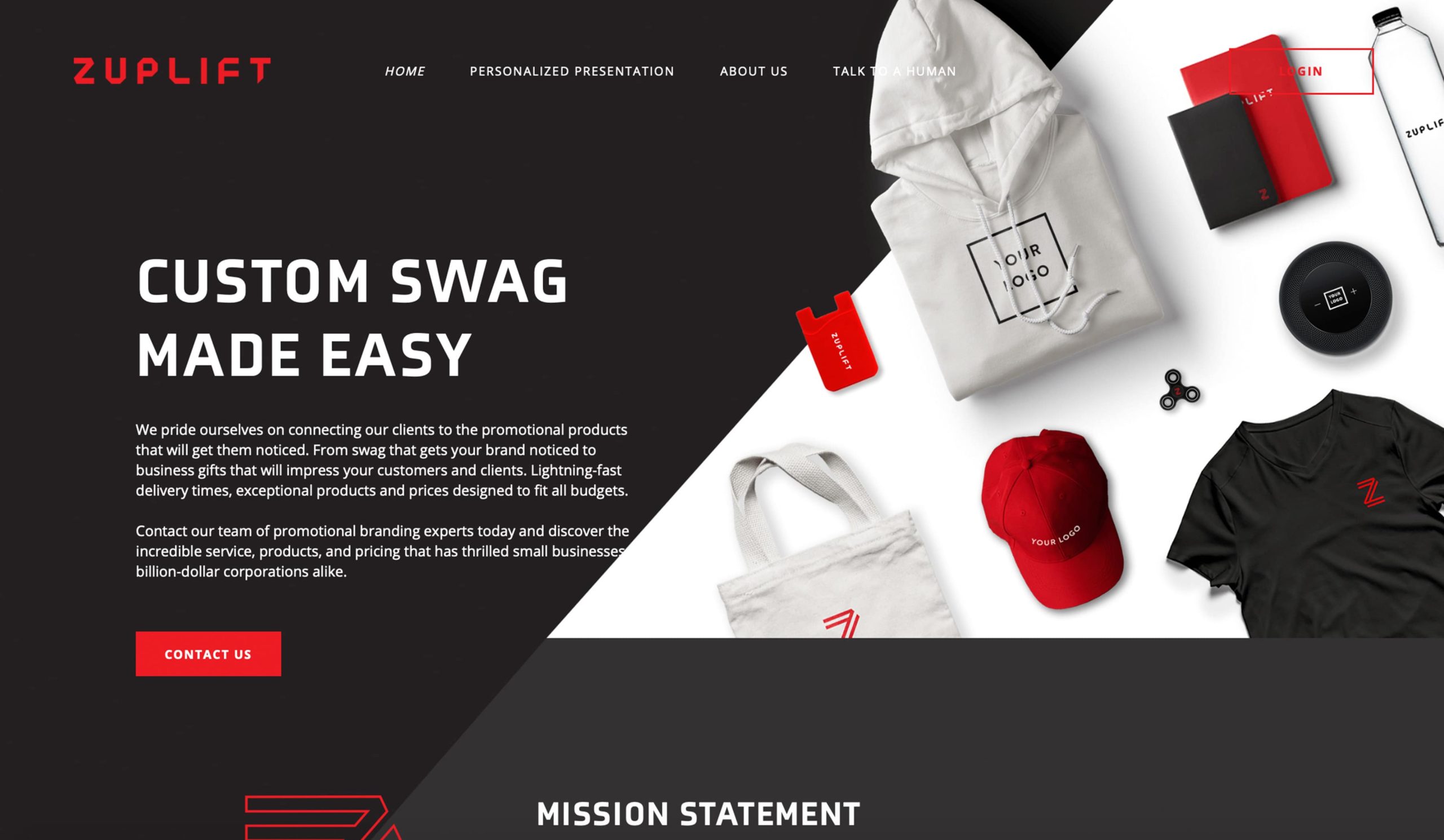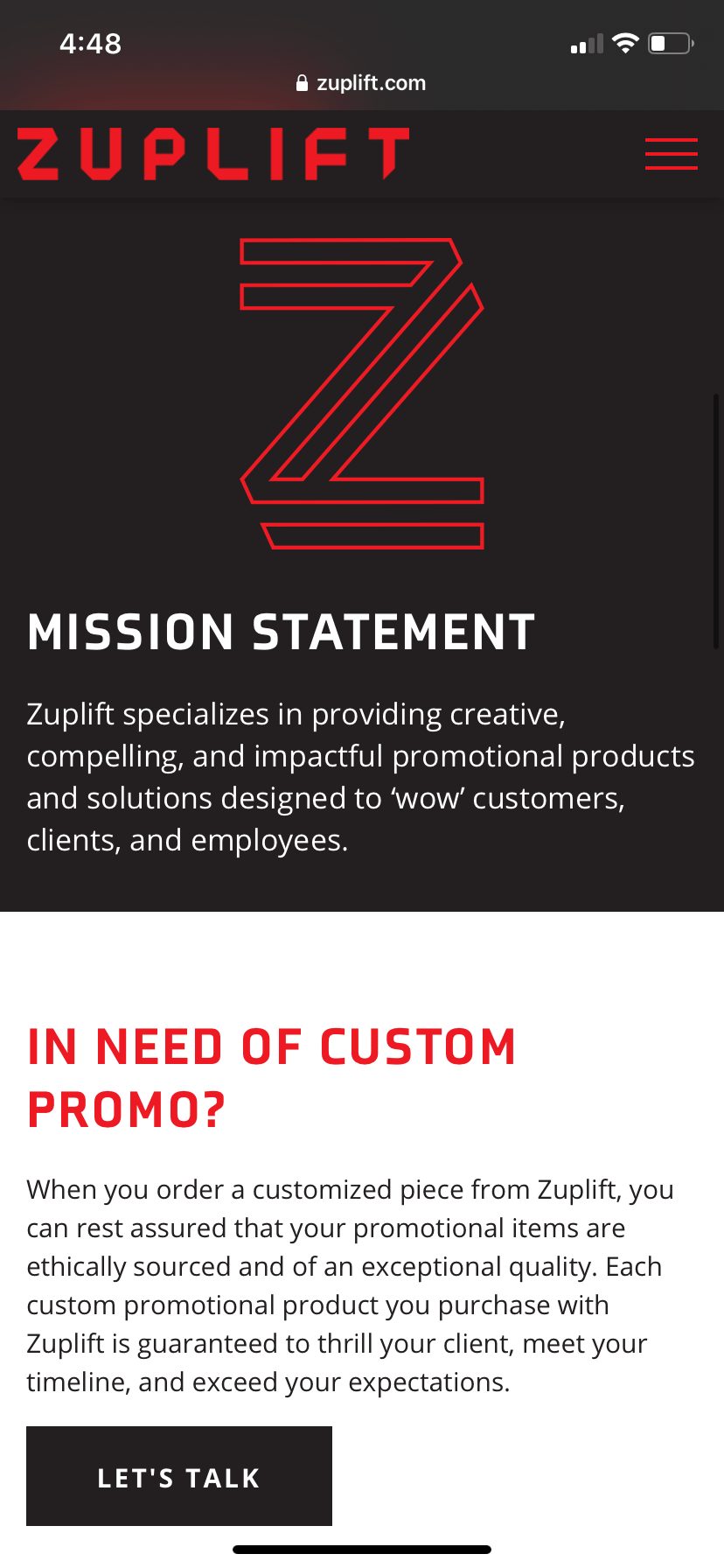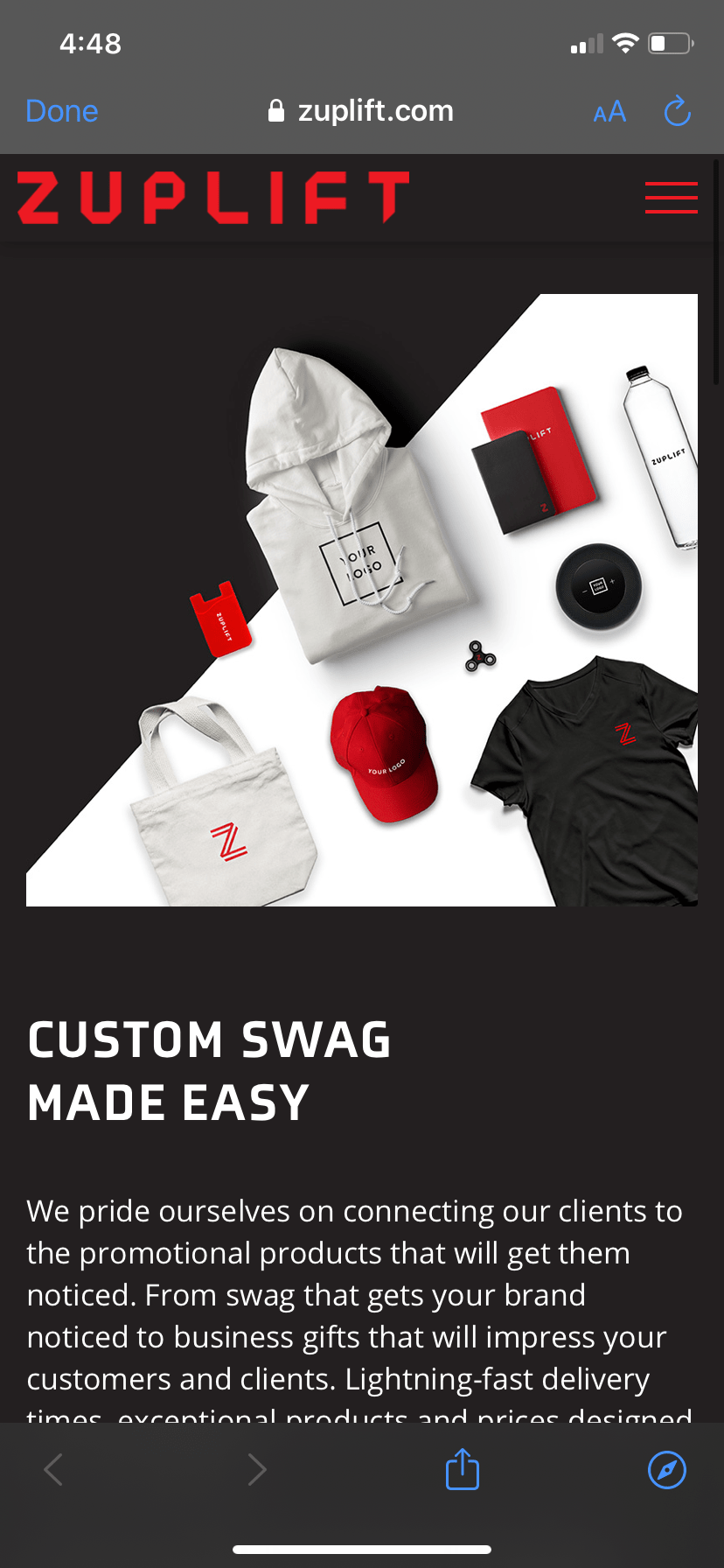 Zuplift works with large and reputable companies such as Quicken Loans, Bedrock Detroit & The Rock Family of Companies. With top tier clients, they deserved a top tier website. Take a look!