INTERNATIONAL HARDCOAT
Multiple automatic and semi-automatic processing lines for finished parts.
International Hardcoat is a full-service anodizer in Detroit, Michigan who occupies a 104,000 sq. ft. state-of-the-art facility. With over 100 million pieces completed each year, IHC needed a website that reflected their updated facilities and range of services.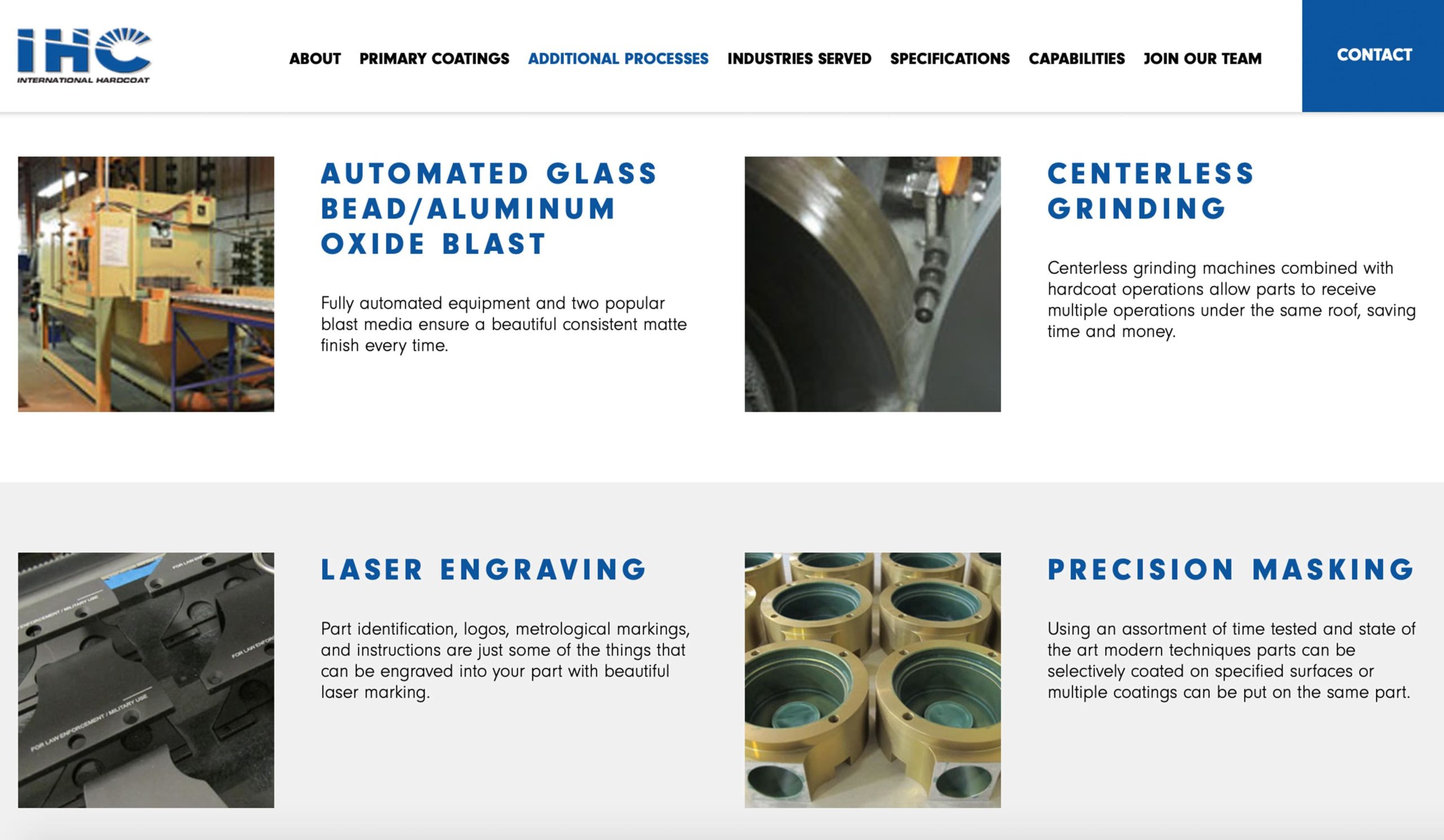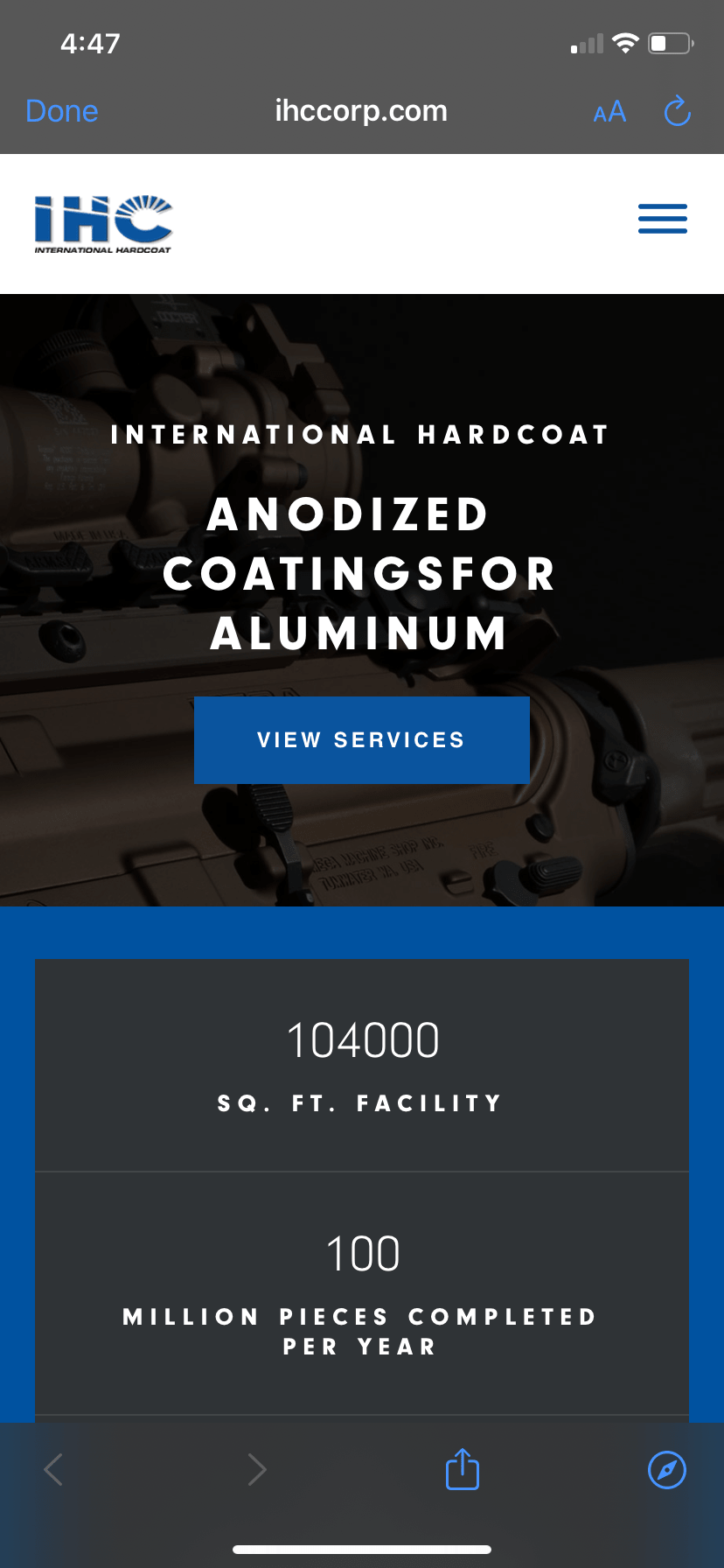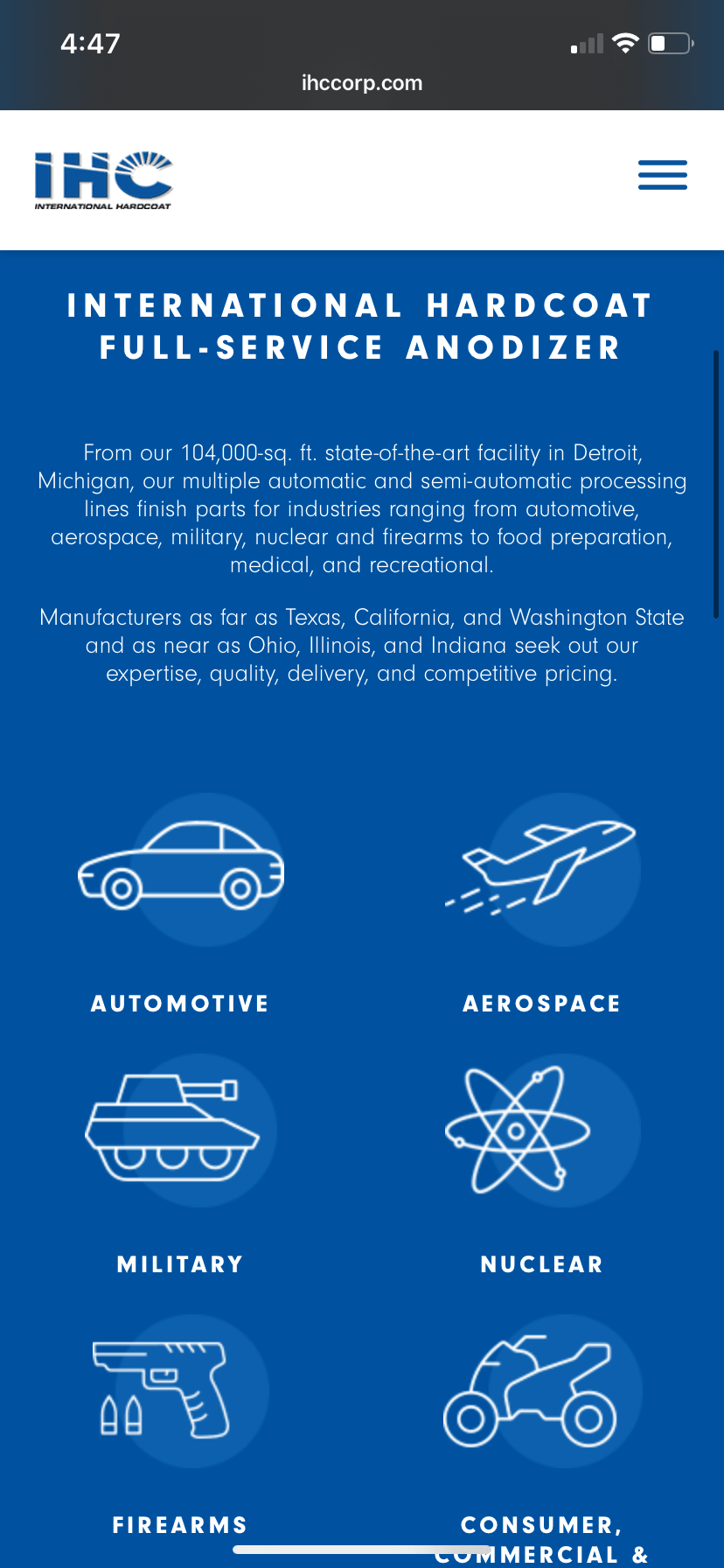 BMG MEDIA designed & developed a new site for IHC that showcased their various services, capabilities and processes to attract qualified customers in industries ranging from automotive, aerospace, military, nuclear and firearms to food preparation, medical, and recreational.