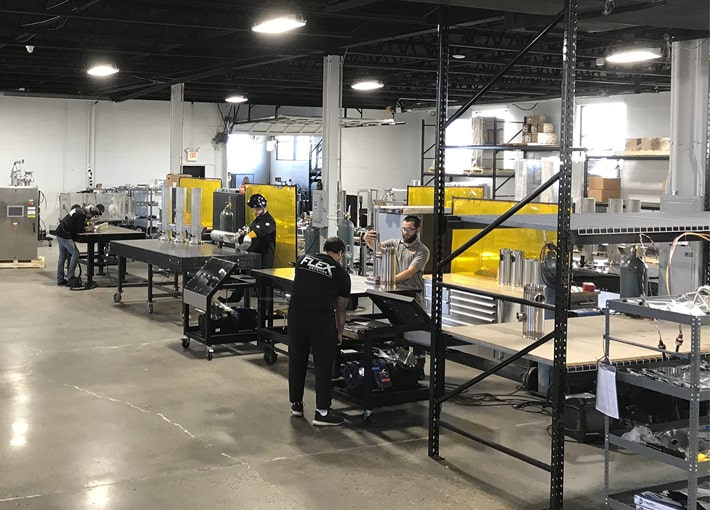 DETROIT FLEX DEFENSE
PROVIDING FLEX HOSE SOLUTIONS SINCE 1953
We're thrilled to present our latest project for Detroit Flex Defense – a custom website designed and built by our team using WordPress.
Our objective was to create a website that showcases Detroit Flex Defense's expertise as a premier flex hose provider, while also providing a user-friendly experience for their clients. We began by conducting in-depth research on the company and its target audience to understand their needs and preferences.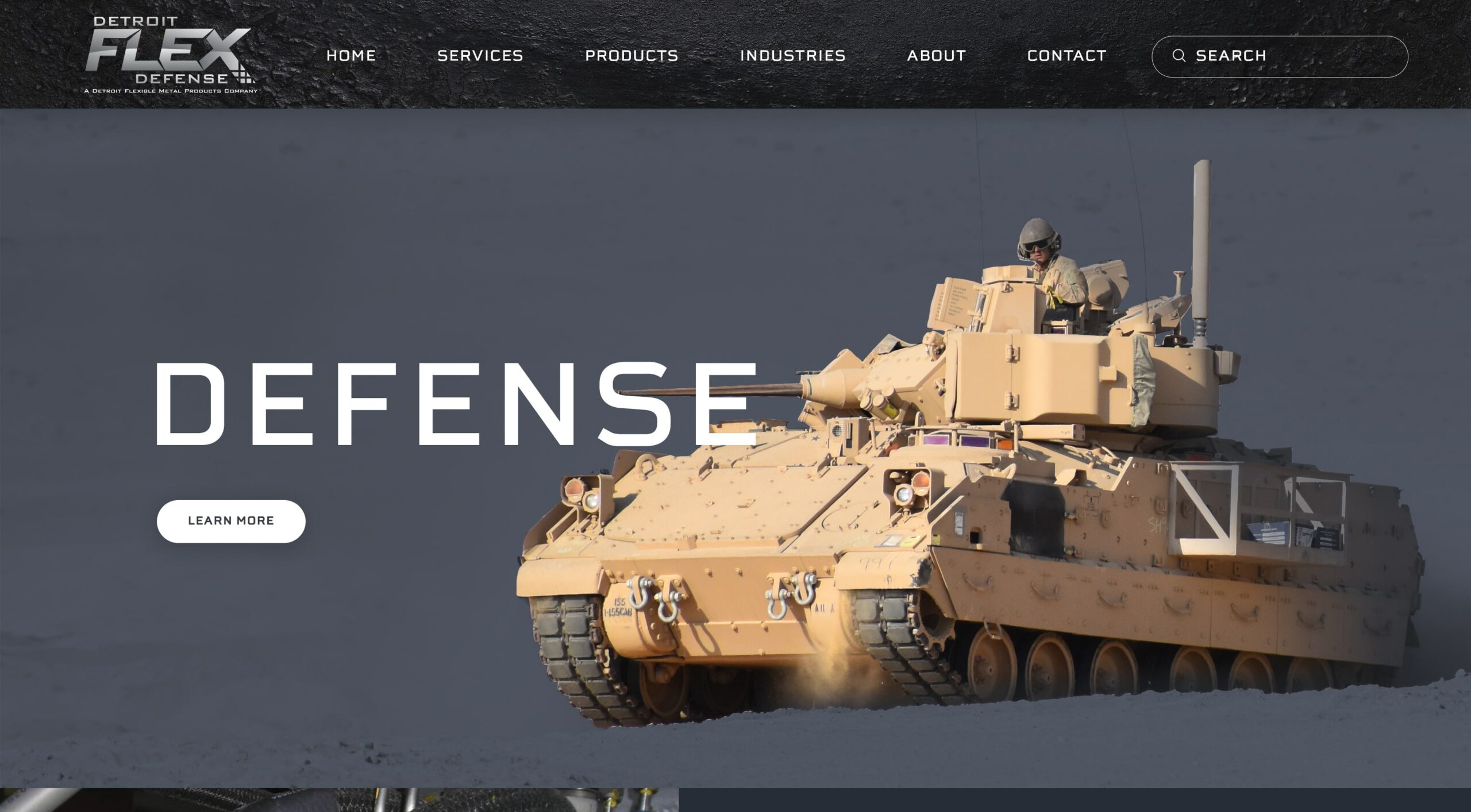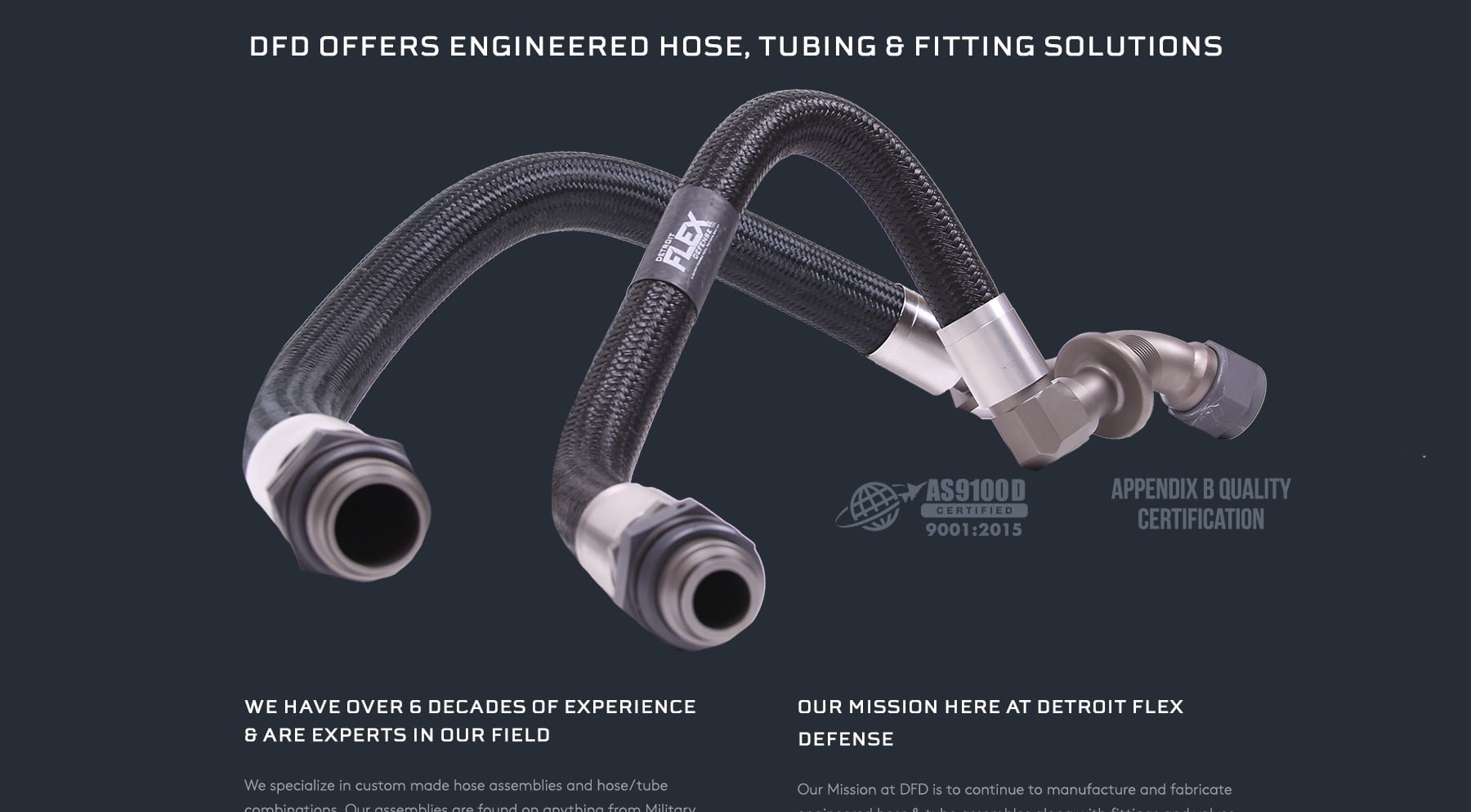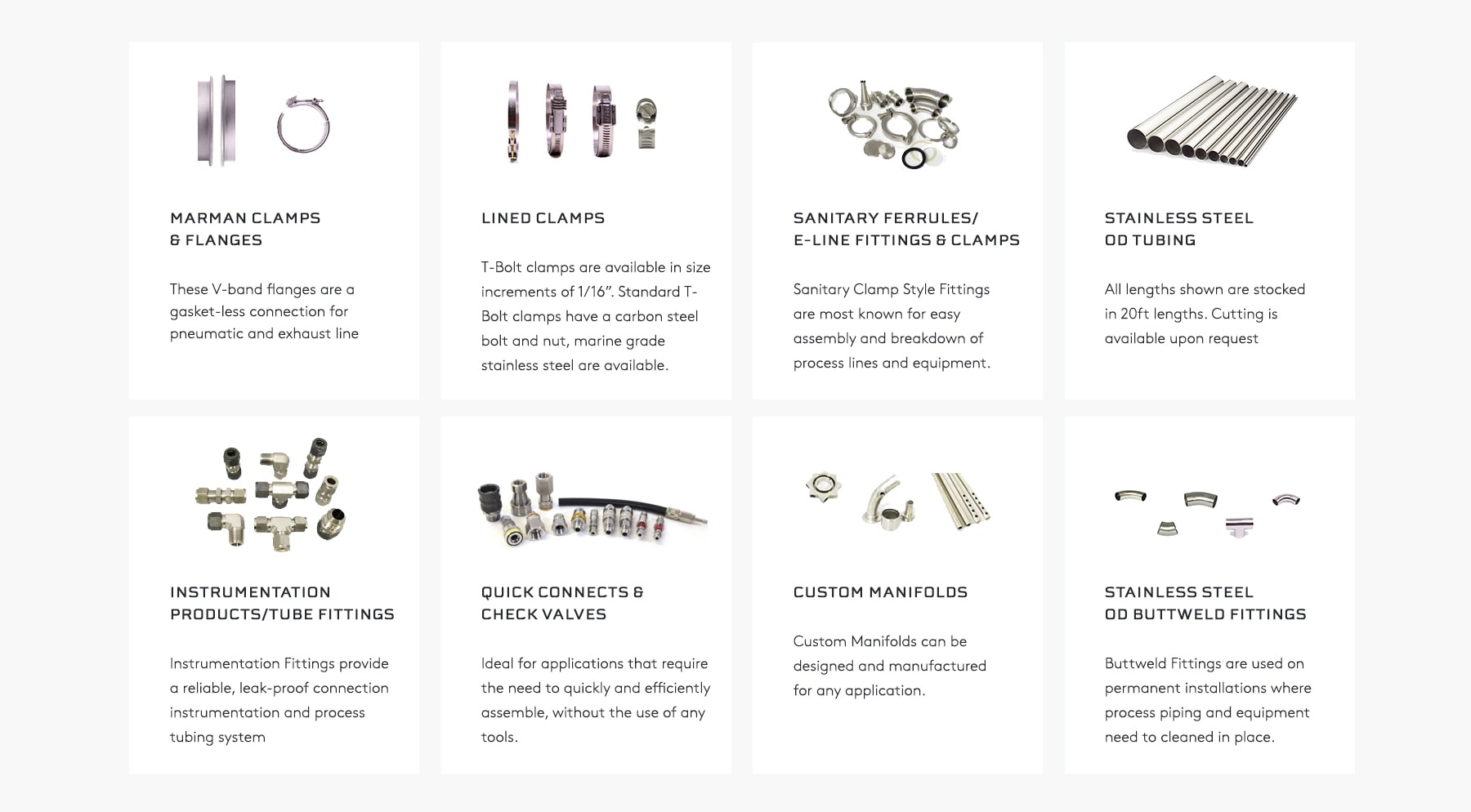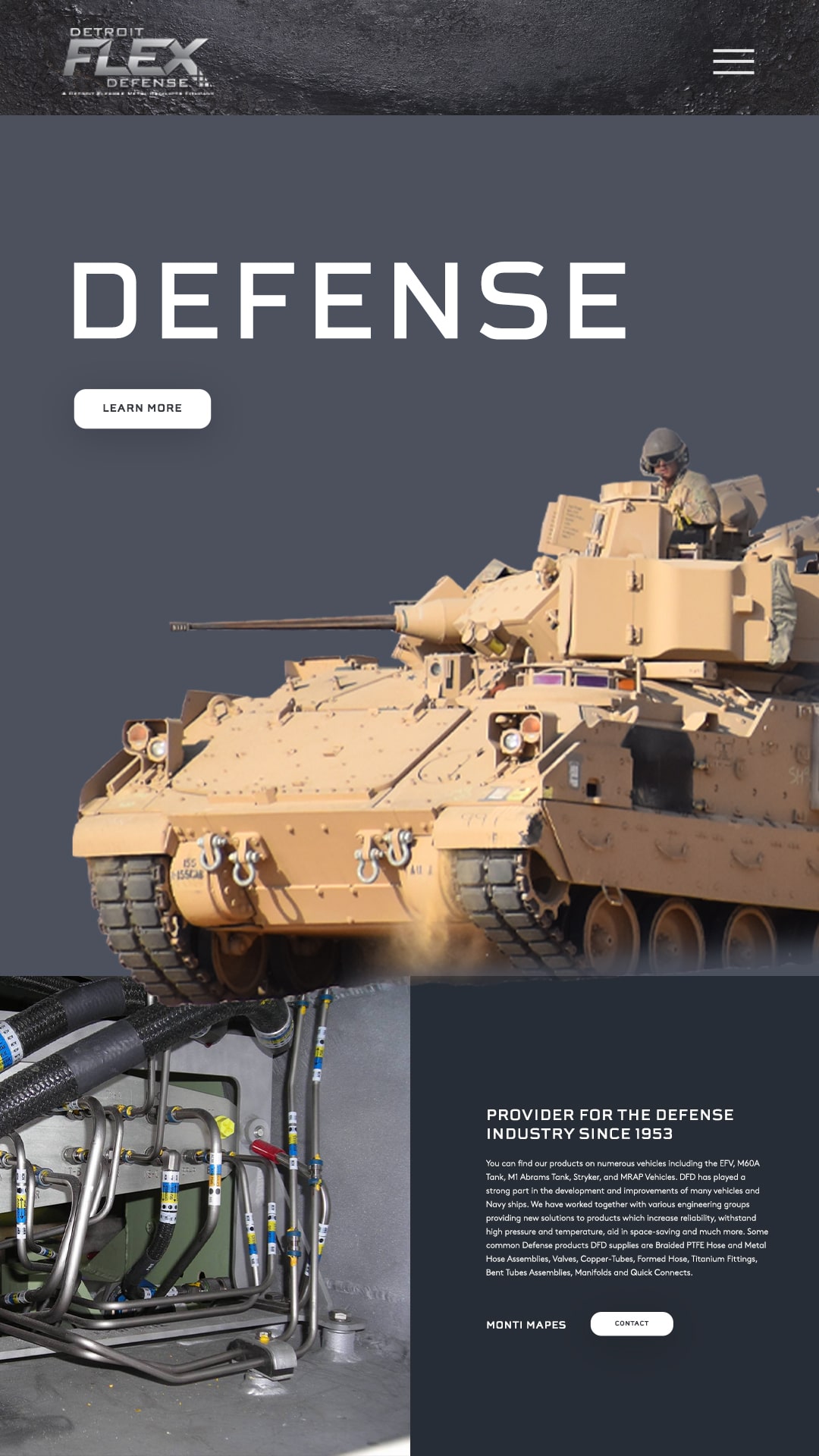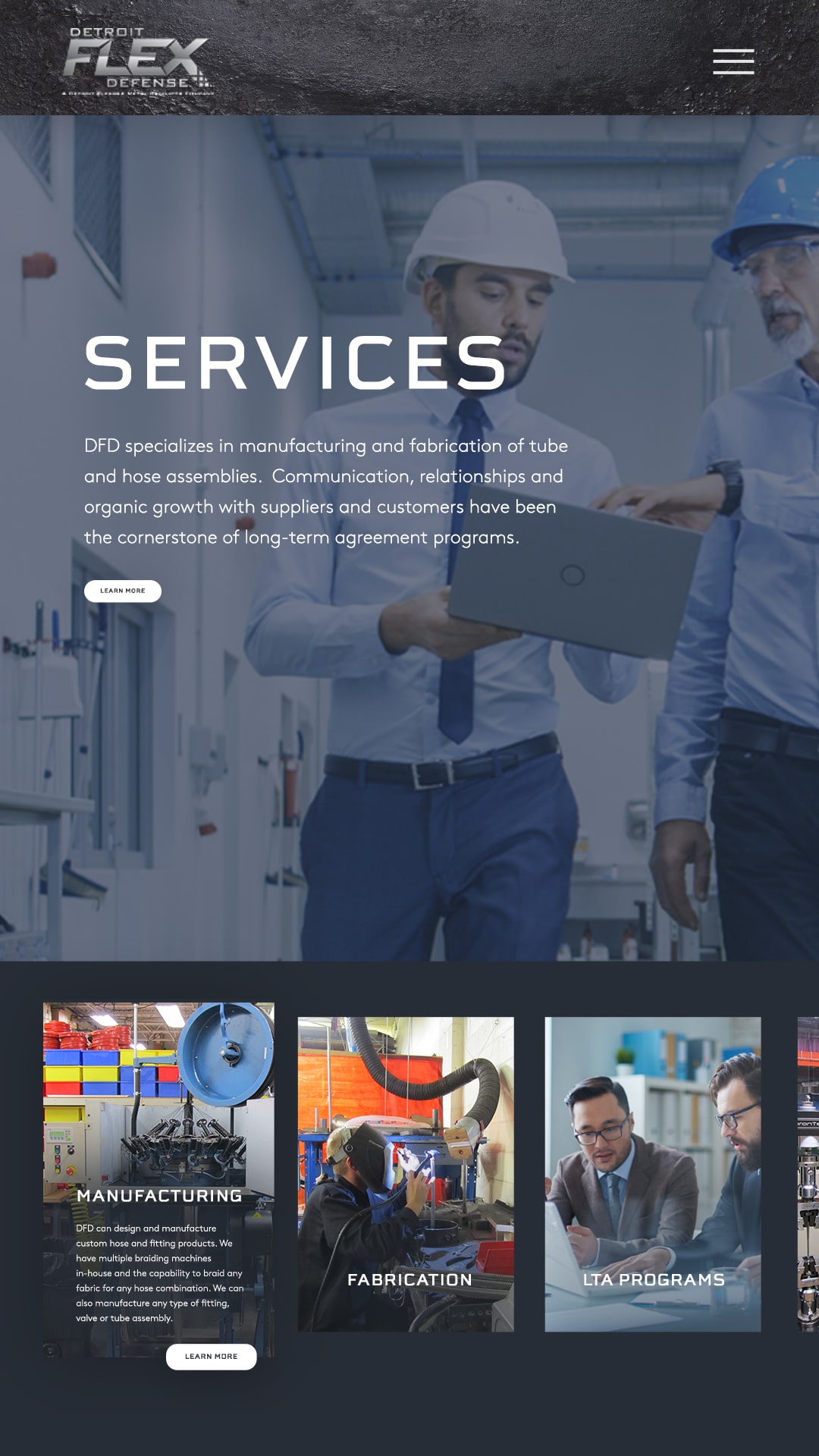 We then developed a custom design that effectively communicates Detroit Flex Defense's capabilities, products, and services in a visually engaging and intuitive layout. The website features a responsive design that adapts to different screen sizes, ensuring that clients can access the site on any device.
To provide clients with easy access to Detroit Flex Defense's products and services, we incorporated e-commerce functionality into the website. Clients can conveniently browse and purchase products from the online store, which features an easy-to-use interface and secure payment options.
In addition to the e-commerce functionality, we also created informative content and resources to educate clients about the benefits of flex hoses and the advantages of working with Detroit Flex Defense. The website also features engaging imagery and videos to showcase the company's past projects and expertise.
Overall, our team is proud to have created a custom website that effectively communicates Detroit Flex Defense's values, services, and expertise in the flex hose industry. We look forward to continuing our partnership with Detroit Flex Defense and helping them achieve their business objectives through a strong online presence.