DIJET USA
FAST LIKE A JET AIRPLANE
Dijet USA – Dynamic Website for High-Quality Precision Cutting Tools & Solutions
We're thrilled to showcase our latest project for Dijet USA – a custom website designed and built by our team using WordPress.
Our goal was to create a website that reflects Dijet's position as a leading-edge provider of indexable 3D geometries for finishing and high feed applications, while also being visually engaging and user-friendly. We started by conducting extensive research on the company and its target audience to understand their needs and preferences.
We then developed a custom design that effectively communicates Dijet's expertise, products, and services in a clean and modern layout. The website features a responsive design that adapts to different screen sizes, ensuring that users can easily access the site on any device.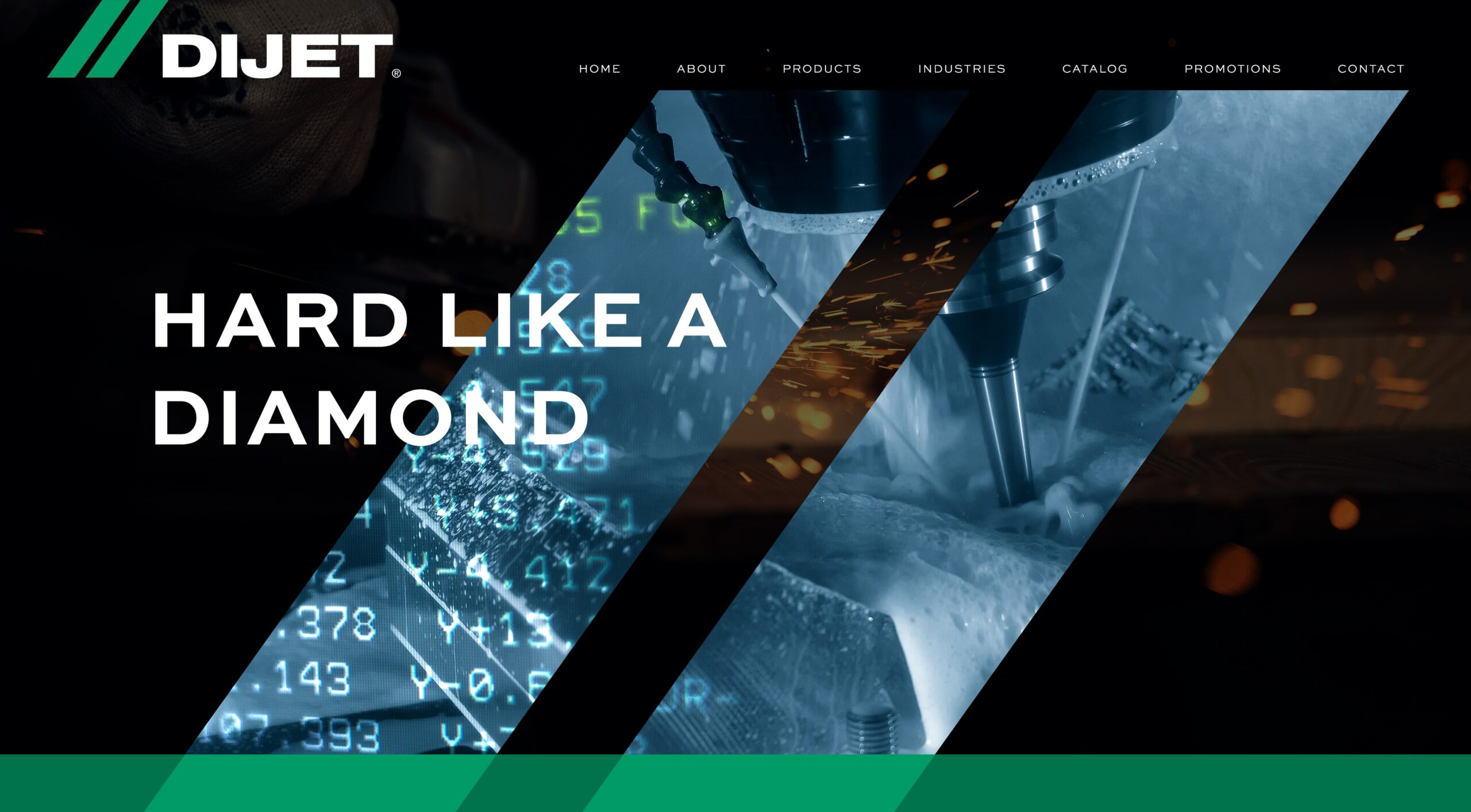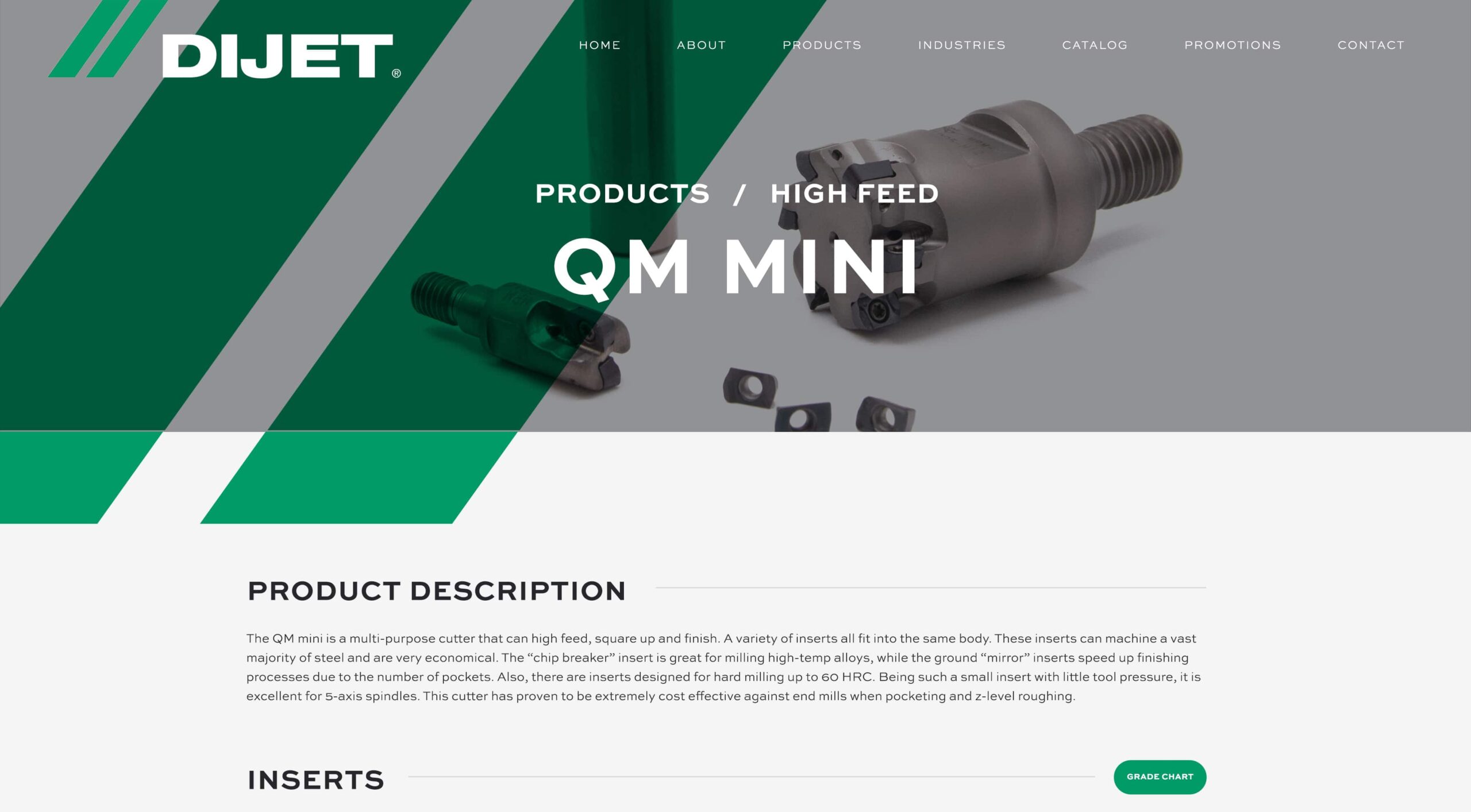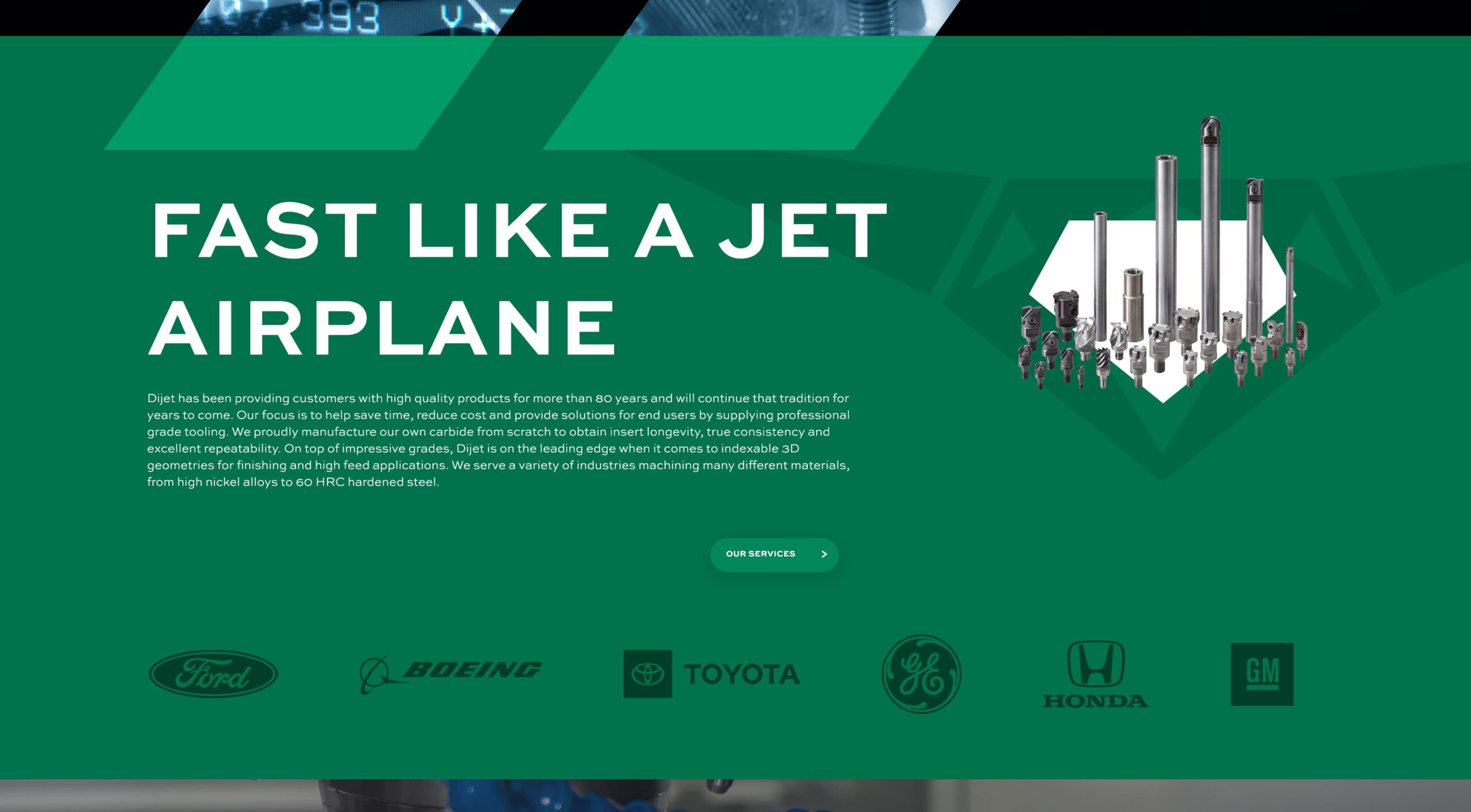 To provide clients with easy access to Dijet's products and services, we incorporated product functionality into the website. Clients can conveniently browse and purchase products from the online portal, which features an easy-to-use interface.
We also created informative content and resources to educate clients about the benefits of Dijet's products and services, as well as the advantages of working with Dijet. The website also features engaging imagery and videos to showcase Dijet's past projects and expertise.
Overall, our team is proud to have created a custom website for Dijet USA that effectively communicates the brand's values, services, and expertise in the manufacturing industry. We look forward to continuing our partnership with Dijet USA and helping them achieve their business objectives through a strong online presence.