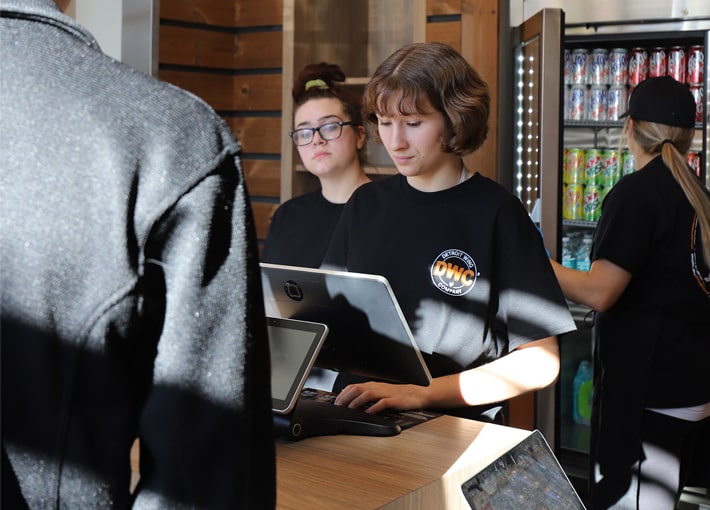 DETROIT WING CO
A menu completely free of preservatives and artificial flavorings.
Crafting the Ultimate Online Experience for Detroit Wing Co. with BMG Media Co.
At BMG Media Co., we pride ourselves on creating exceptional online experiences for our clients. We recently had the pleasure of working with Detroit Wing Co., an award-winning, fast-growing wing restaurant franchise. Our mission was to design and develop a custom website that would showcase their mouthwatering menu and highlight the incredible opportunities they offer to potential franchisees. Check out the stunning results at https://franchise.detroitwingco.com/
First and foremost, we wanted to ensure that the website truly reflected the unique personality and atmosphere of Detroit Wing Co. Our team created a visually captivating design that immerses visitors in the Detroit Wing Co. experience. The use of bold colors, high-quality images, and engaging typography captures the essence of the brand while emphasizing their commitment to quality and taste.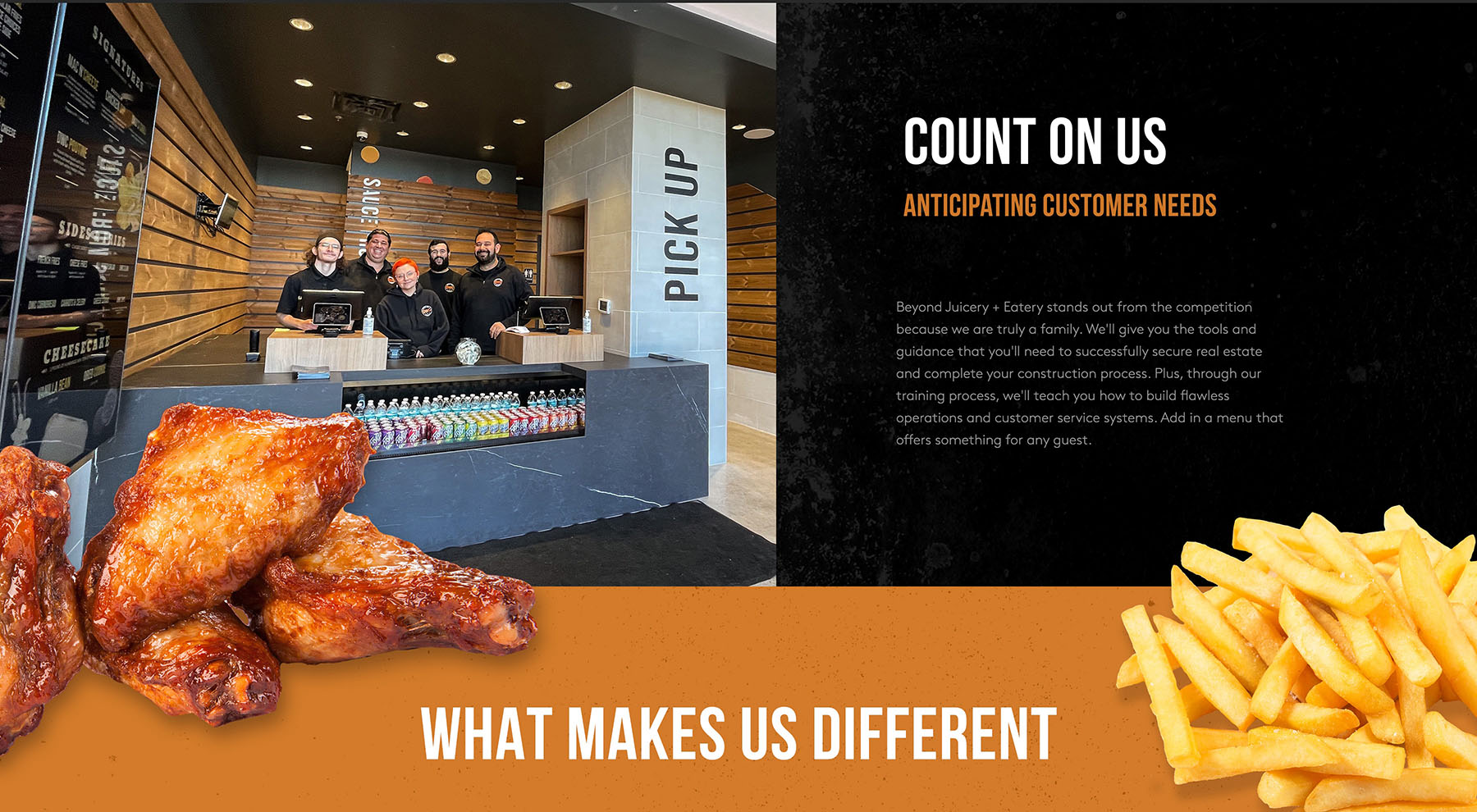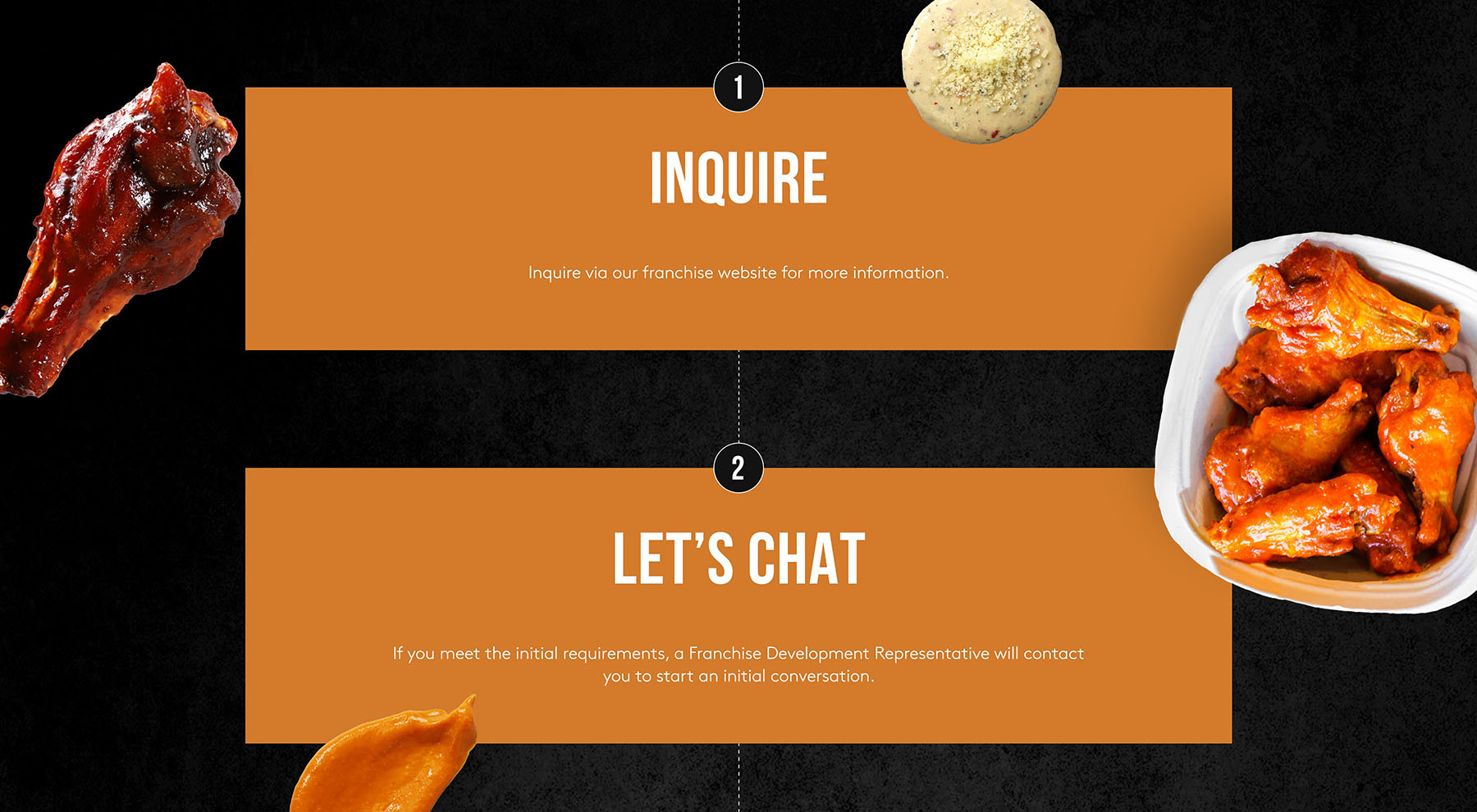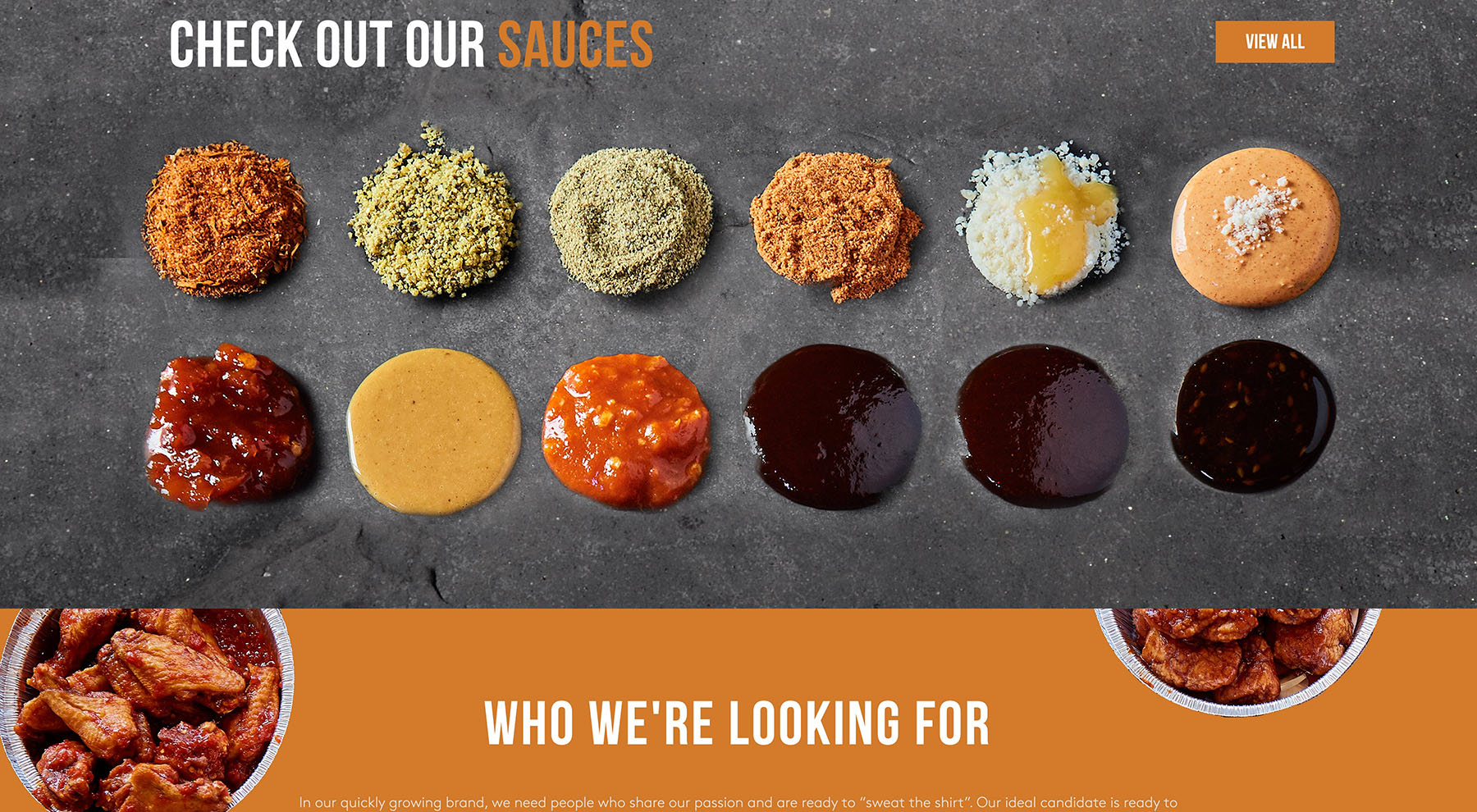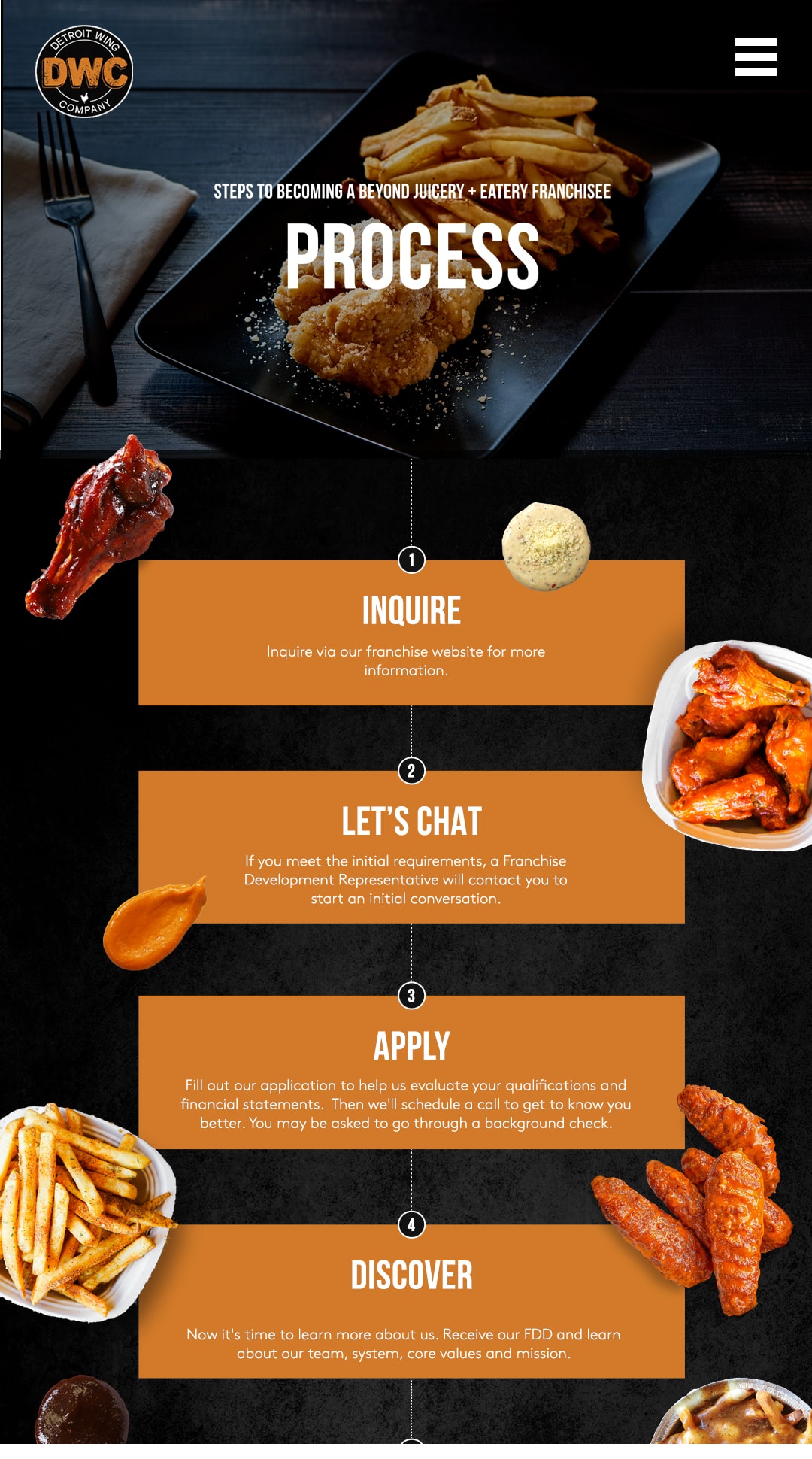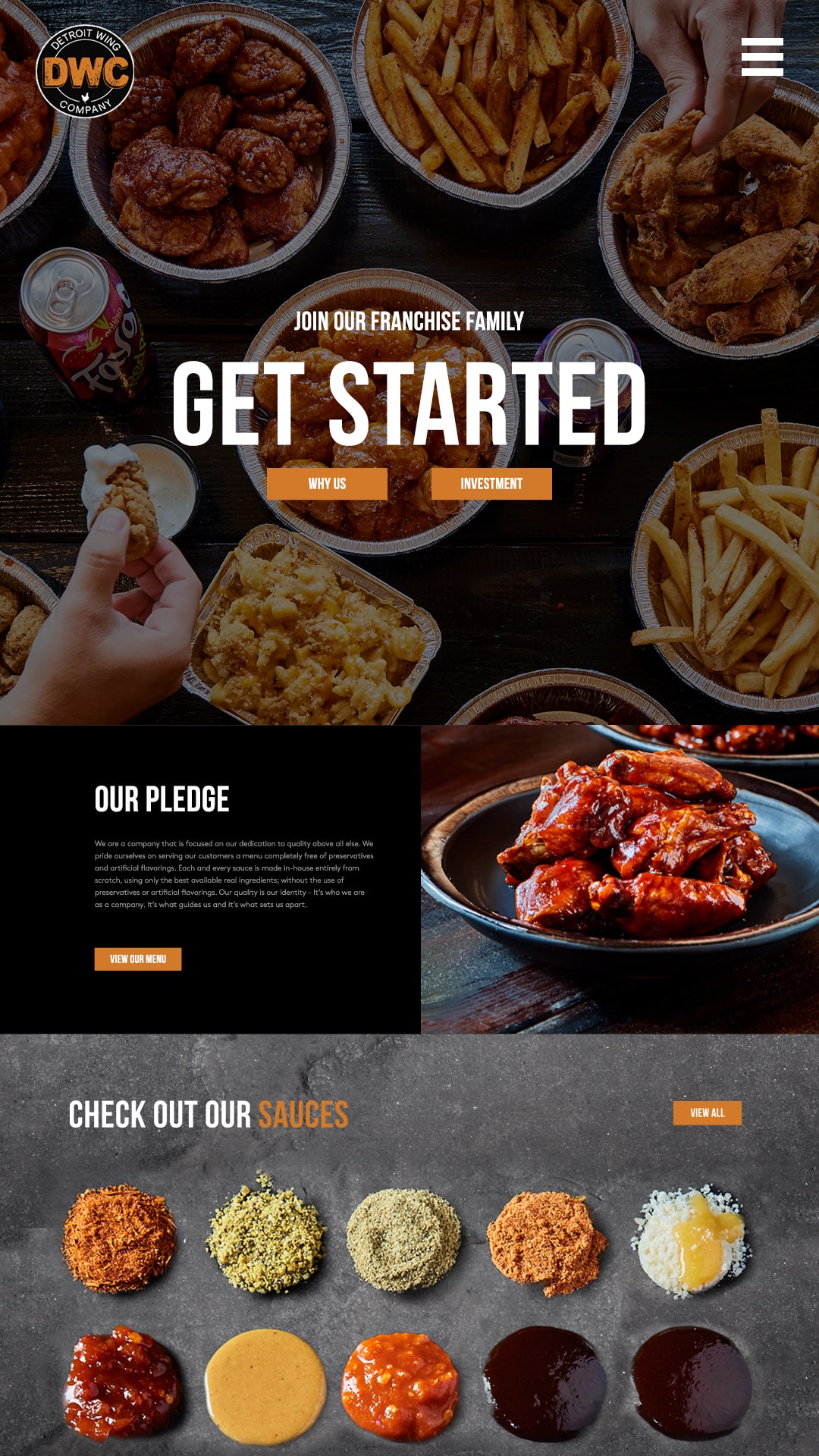 Custom Built WordPress Site for Restaurants
To provide an exceptional user experience, we focused on creating a seamless and intuitive navigation system. We incorporated a dynamic main menu that allows visitors to effortlessly explore the website, quickly accessing information on the delicious menu, franchise opportunities, and Detroit Wing Co.'s story. Additionally, we implemented a responsive design to ensure that the website looks and performs flawlessly on all devices, including smartphones, tablets, and desktop computers.
Understanding the importance of showcasing the mouthwatering dishes that Detroit Wing Co. has to offer, we built a visually appealing menu section that not only highlights their signature wings but also showcases their array of sauces and other menu items. This interactive feature allows customers to easily browse the menu, discover new flavors, and place an order with ease.
Knowing that potential franchisees are a significant target audience for Detroit Wing Co., we dedicated a section of the website specifically to franchise opportunities. Prospective franchisees can find all the information they need to make an informed decision about joining the Detroit Wing Co. family, including the benefits of partnering with the brand, the investment process, and the available support and resources.
We also understand the importance of keeping visitors engaged and informed about the latest news and events. To help Detroit Wing Co. maintain a strong connection with its customers and franchisees, we integrated a blog section that allows them to share updates, announcements, and other exciting news.
By combining our expertise in web design and development with Detroit Wing Co.'s passion for serving the best wings in town, we were able to create a powerful online presence that showcases the brand's unique offerings and appeals to both customers and potential franchisees. Visit the Detroit Wing Co. website at https://franchise.detroitwingco.com/ and experience it for yourself!