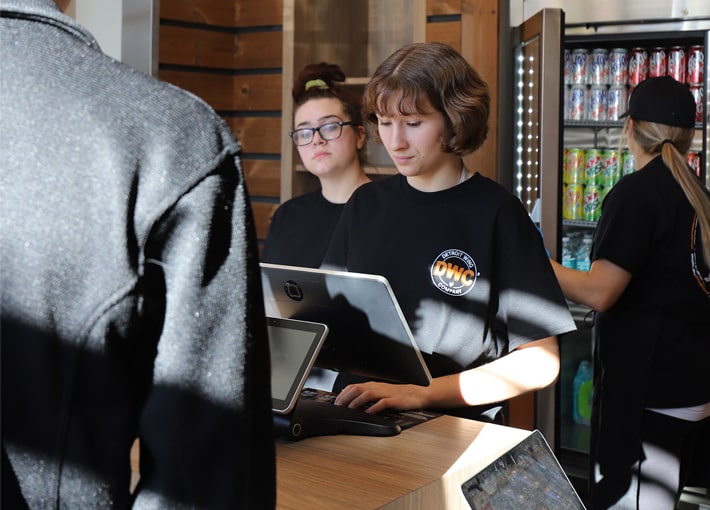 DETROIT WING CO
A menu completely free of preservatives and artificial flavorings.
Detroit Wing Company is all about making great food and providing their customers with the highest-quality wings possible. They take pride in only using the finest ingredients for their customer's meals by prepping them fresh from scratch every day. Keeping high-quality in mind, BMG built and designed a colorful website for Detroit Wing Company that helps showcase their food and their values.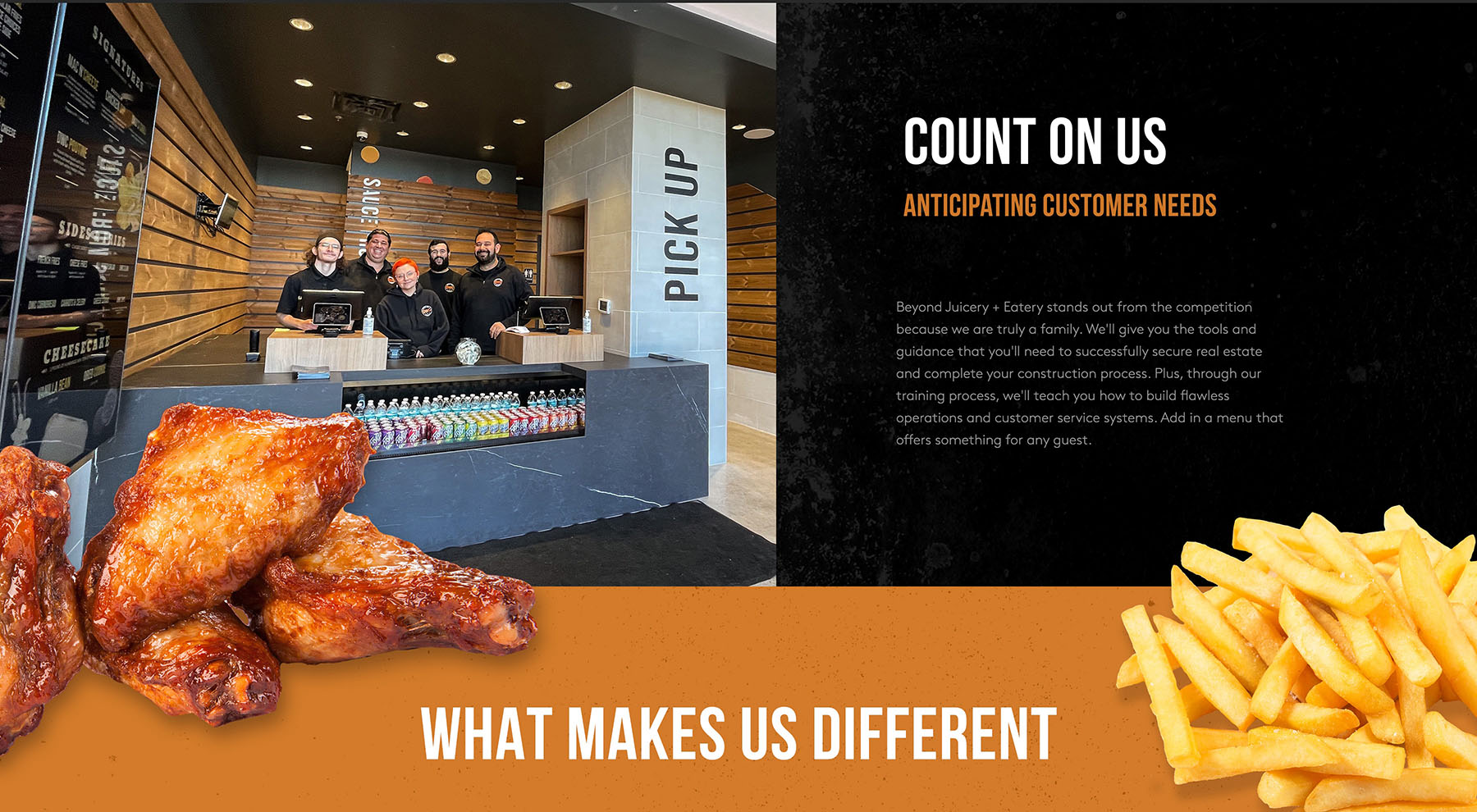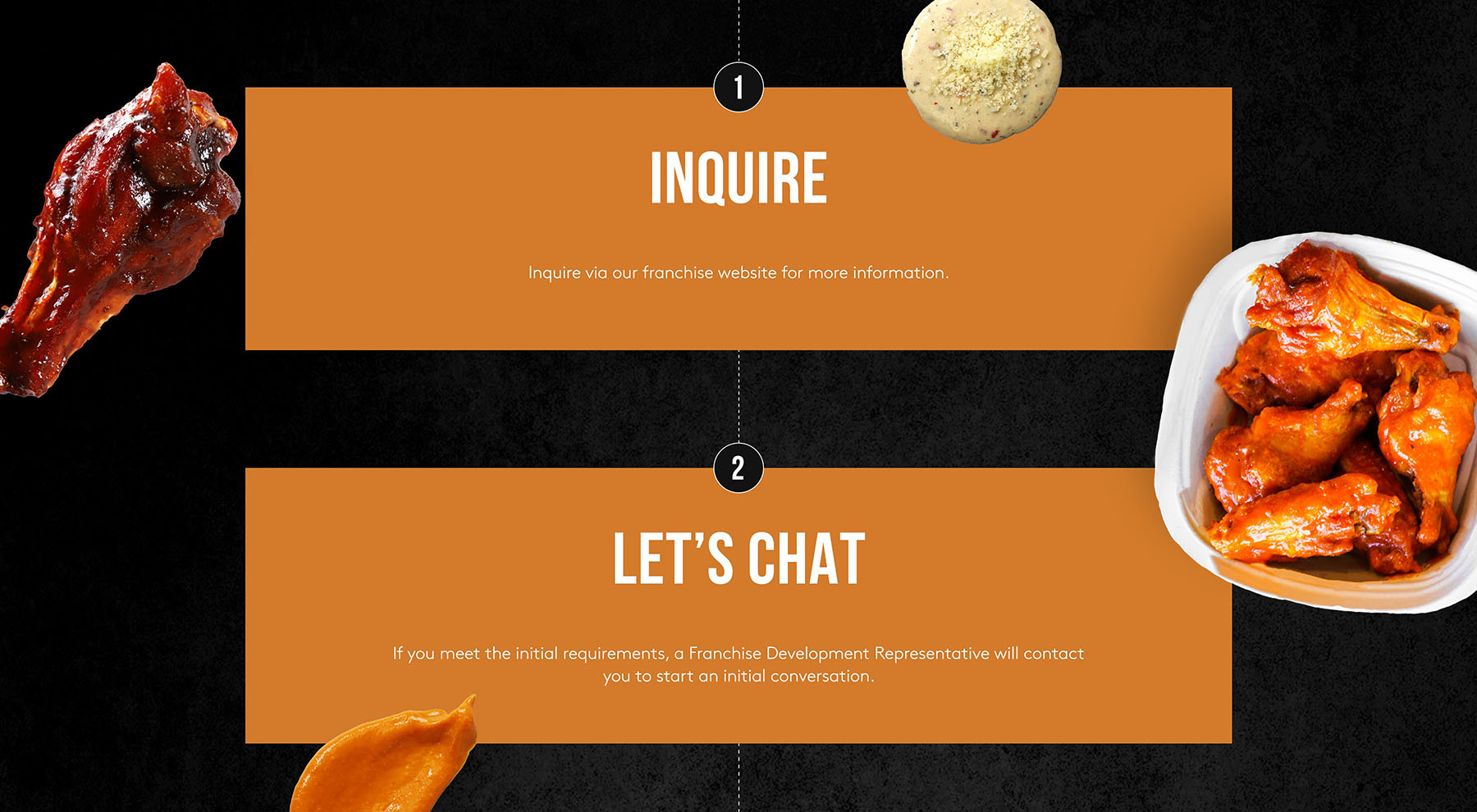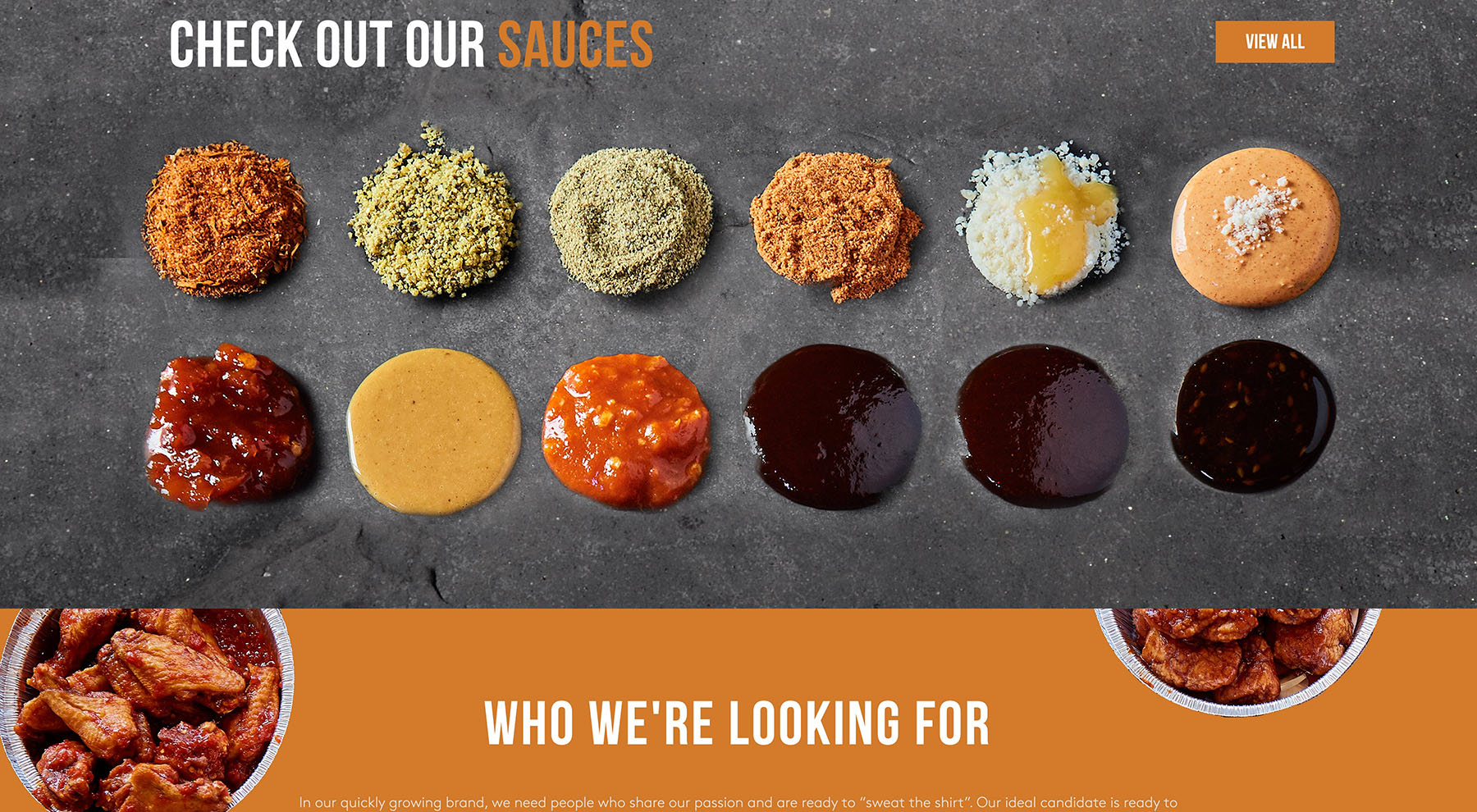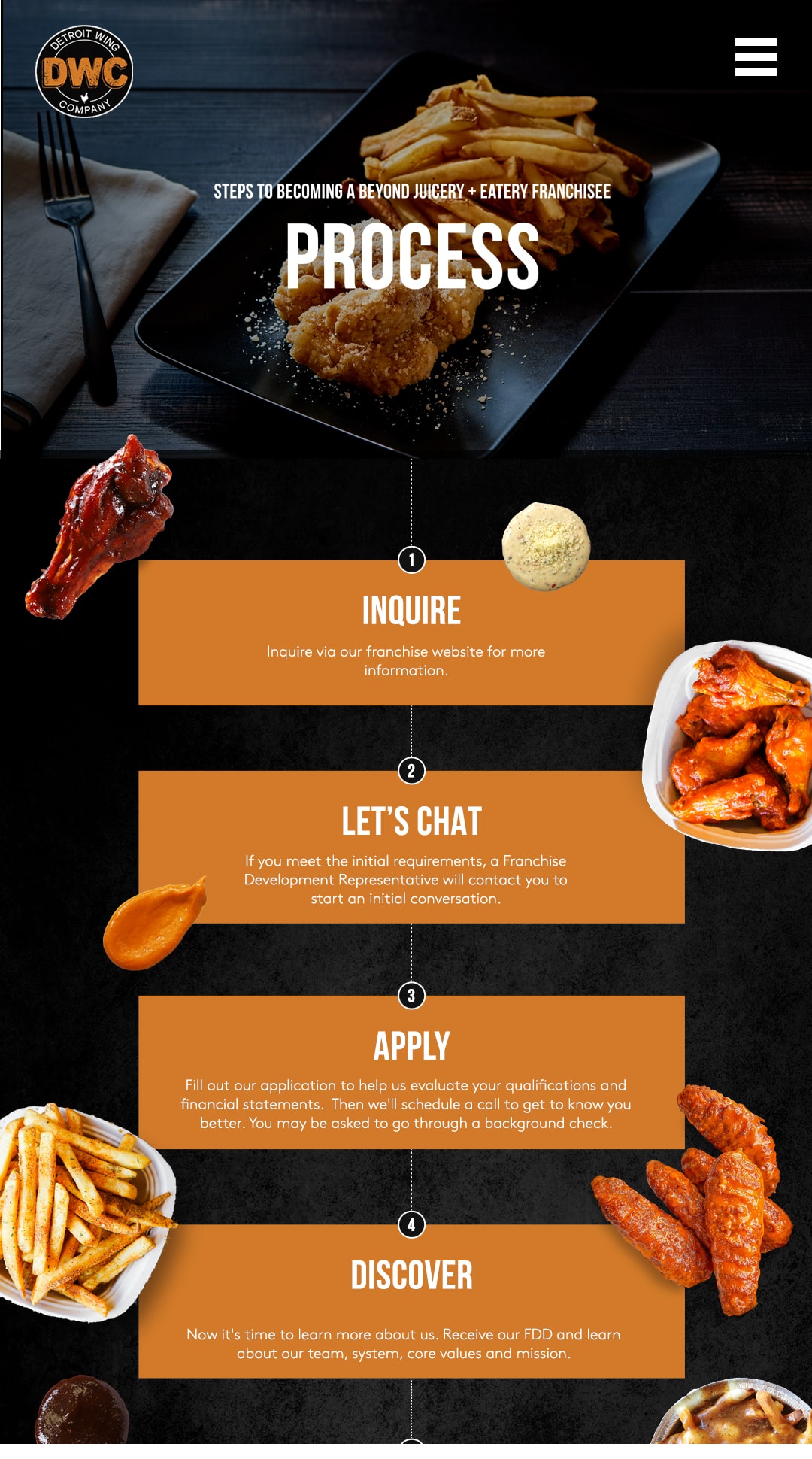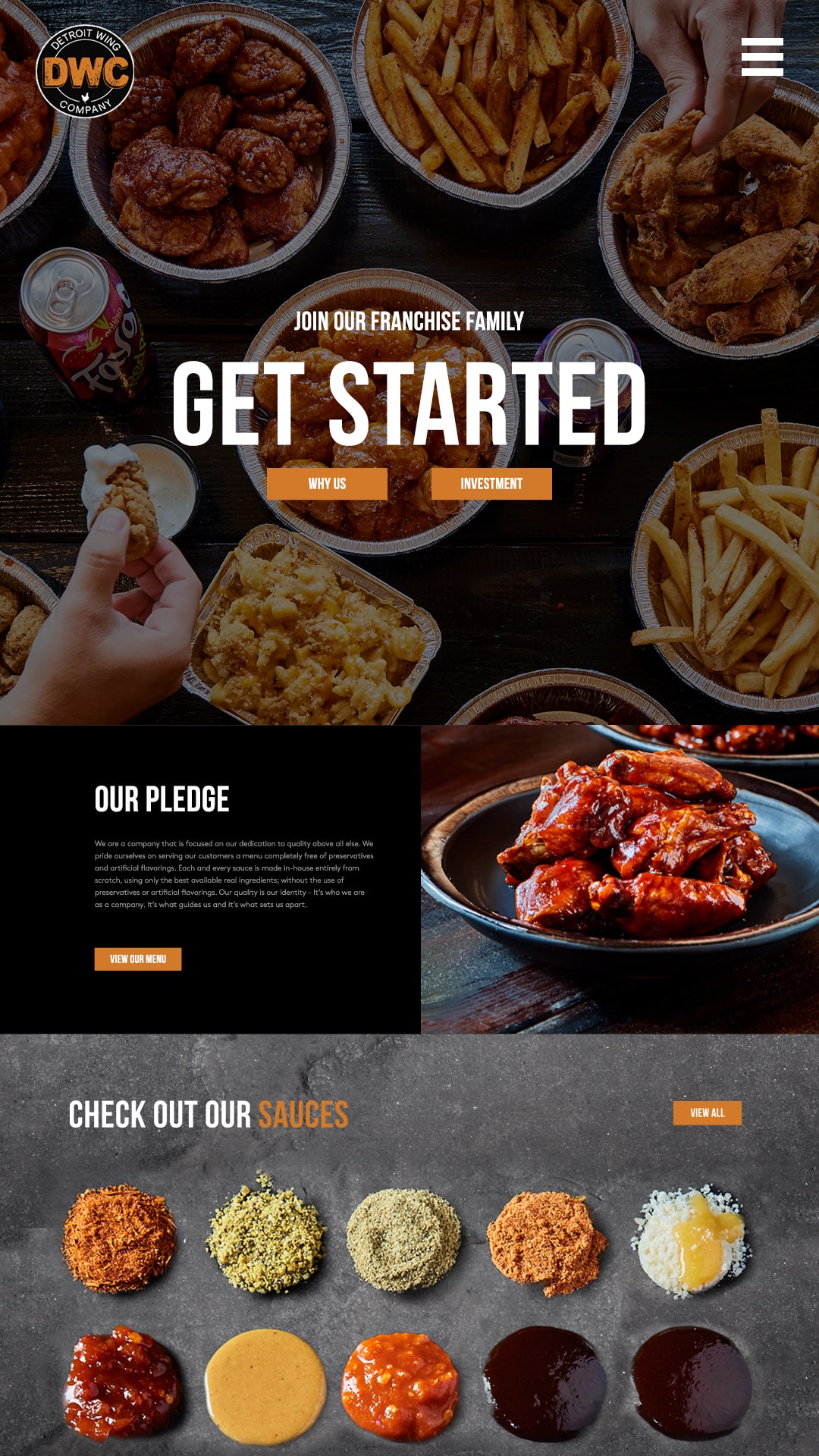 Custom Built WordPress Site
With our creative design, DWC can easily update their menus and store locations as their operations expand and scale.