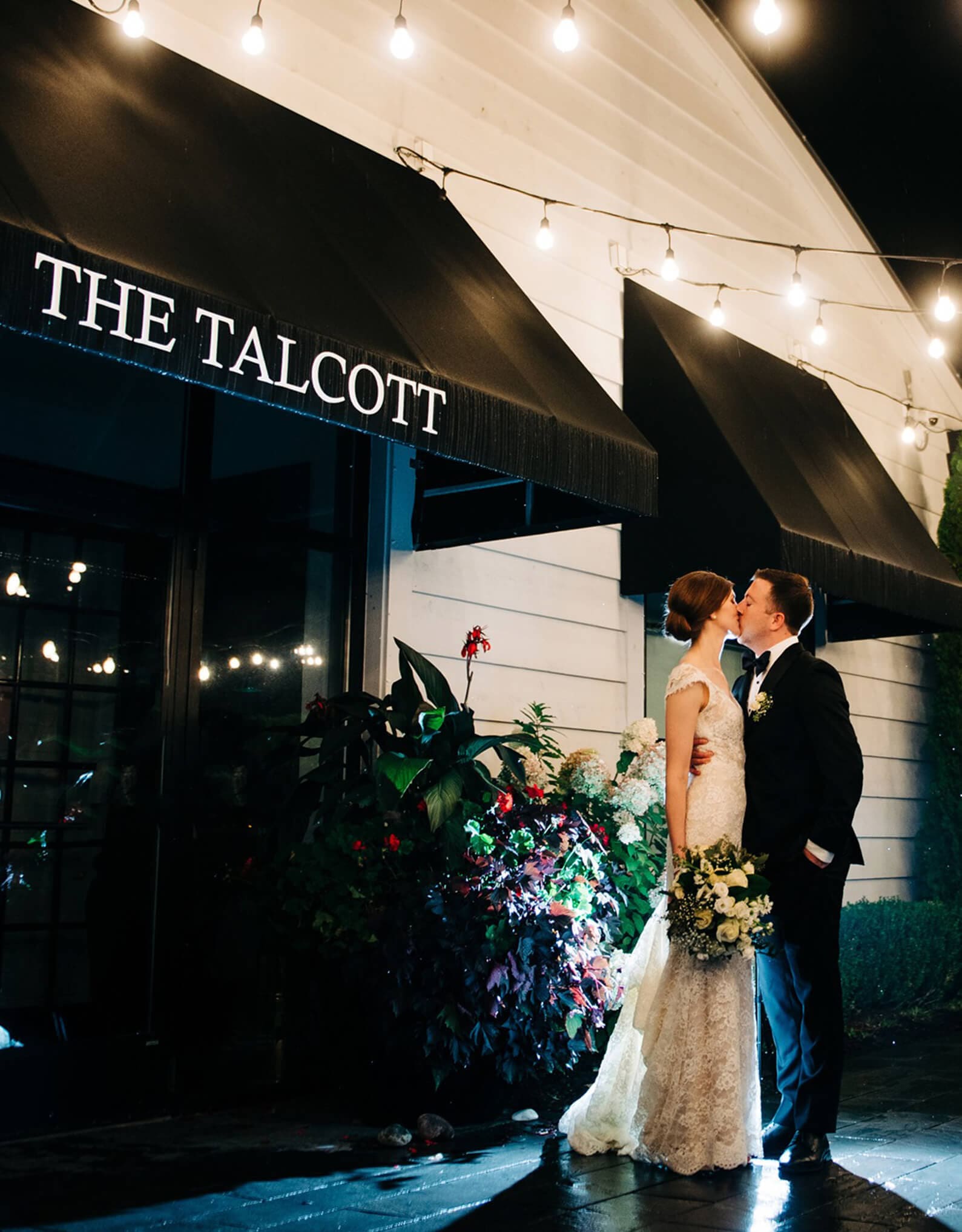 Hotel Walloon
VINTAGE ELEGANCE | NORTHERN ATMOSPHERE | UNLIMITED ADVENTURE
Hotel Walloon Custom Design
To help give visitors a glimpse of what a summer getaway looks like at Hotel Walloon, BMG Media built a sleek, yet interactive, website giving a complete view of all the charming activities that Hotel Walloon offers. With our customizable website design, Hotel Walloon can easily drop and drag different photos of the property and updated rooms as changes are made to the hotel.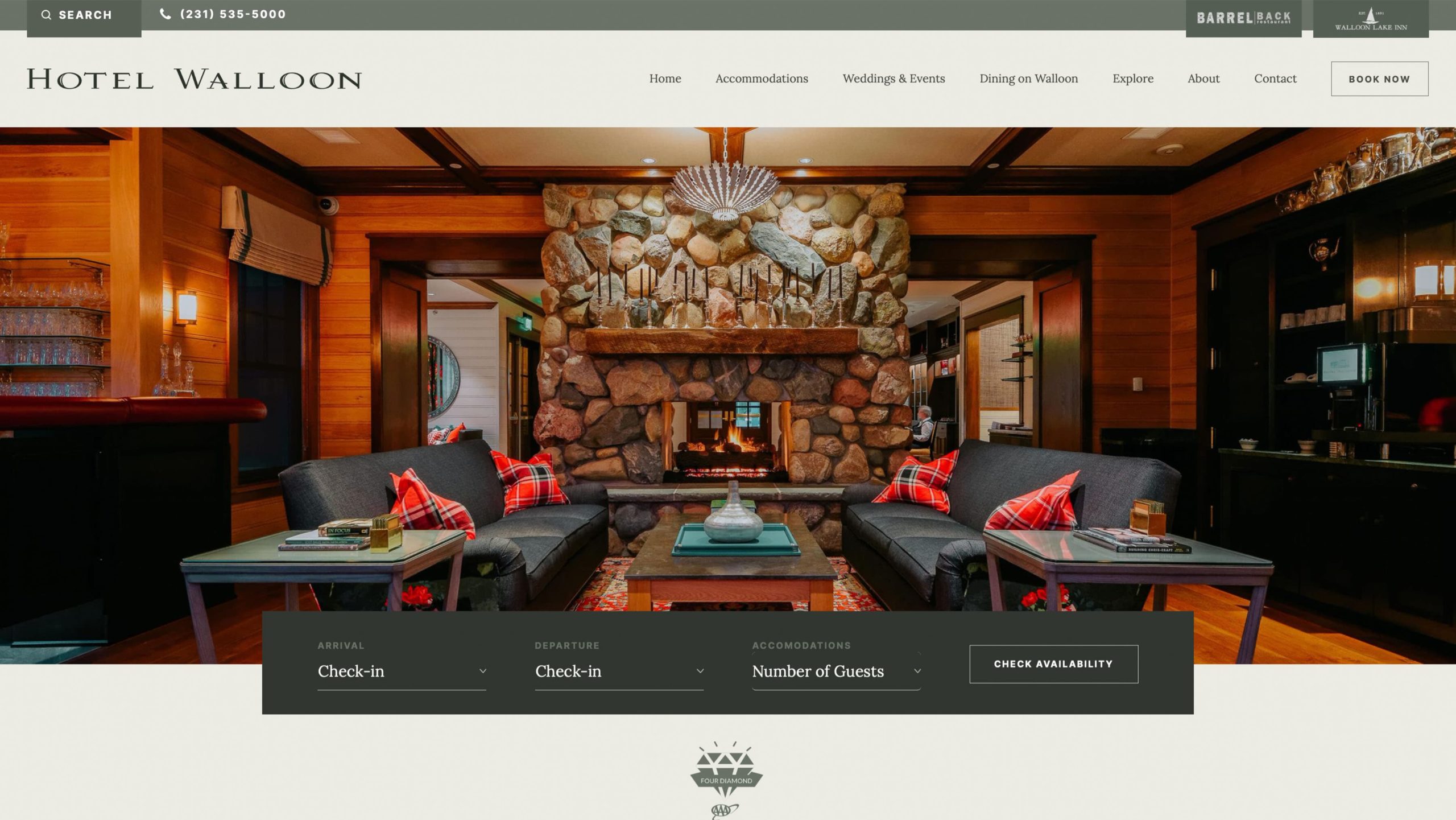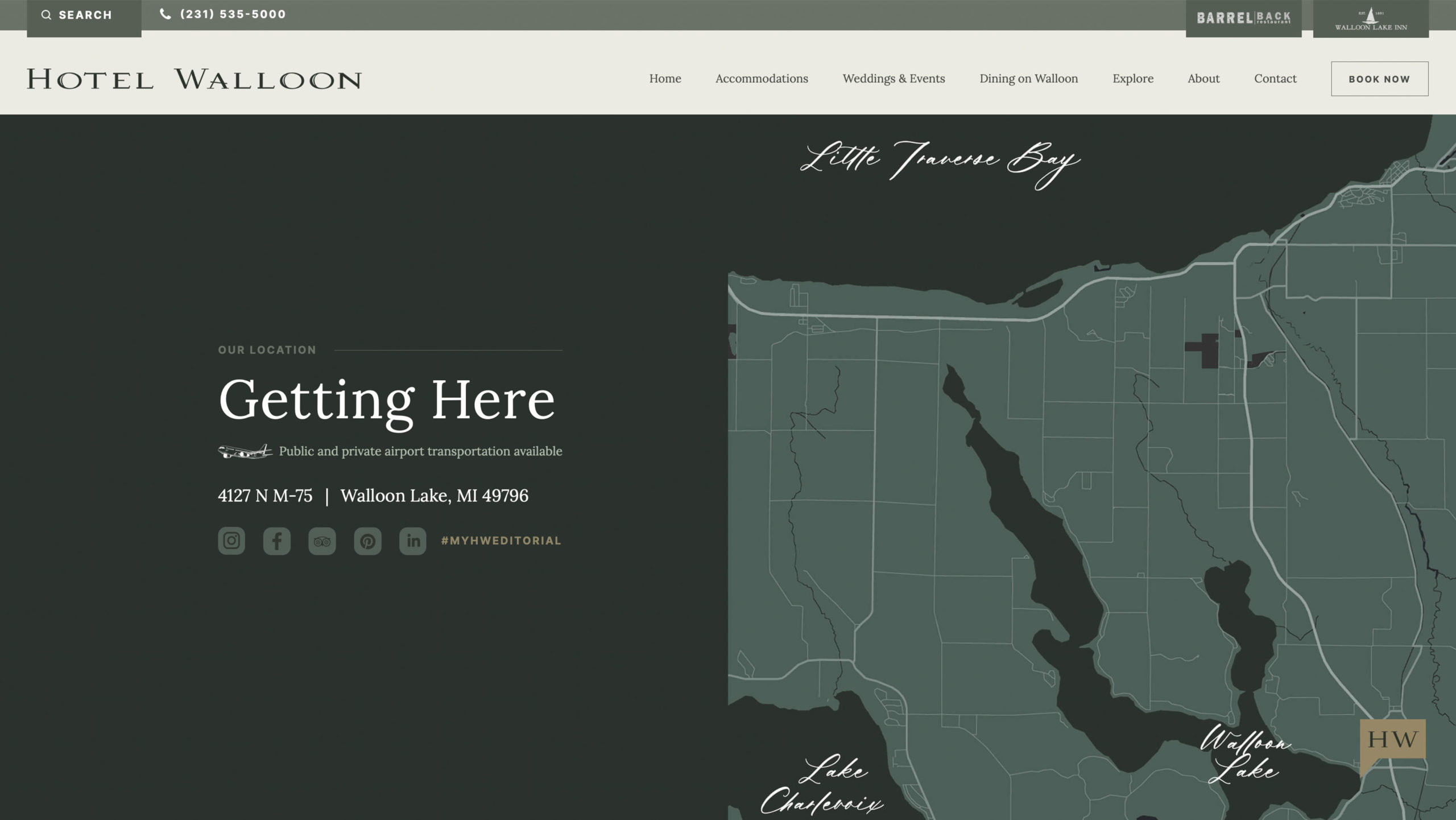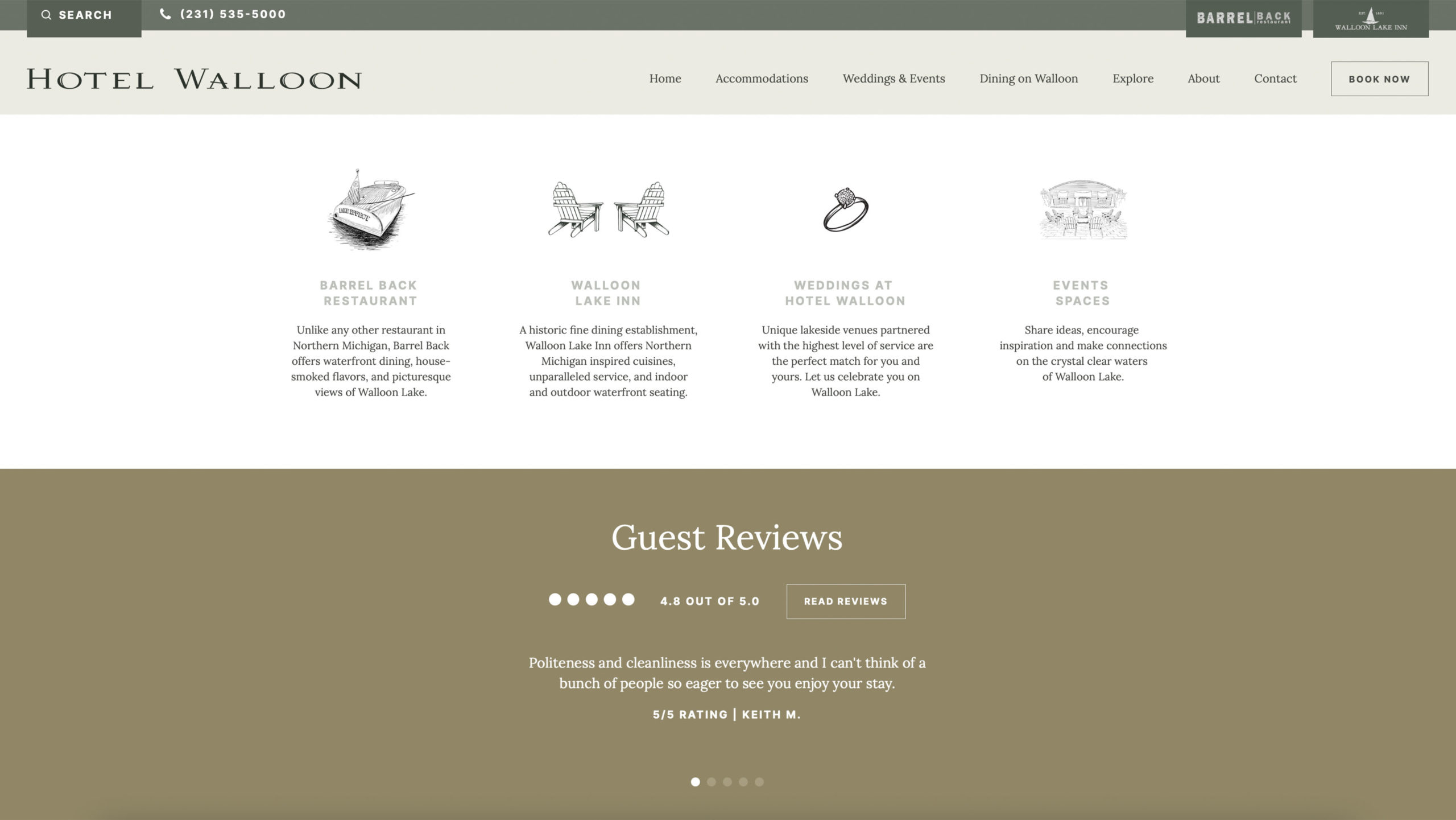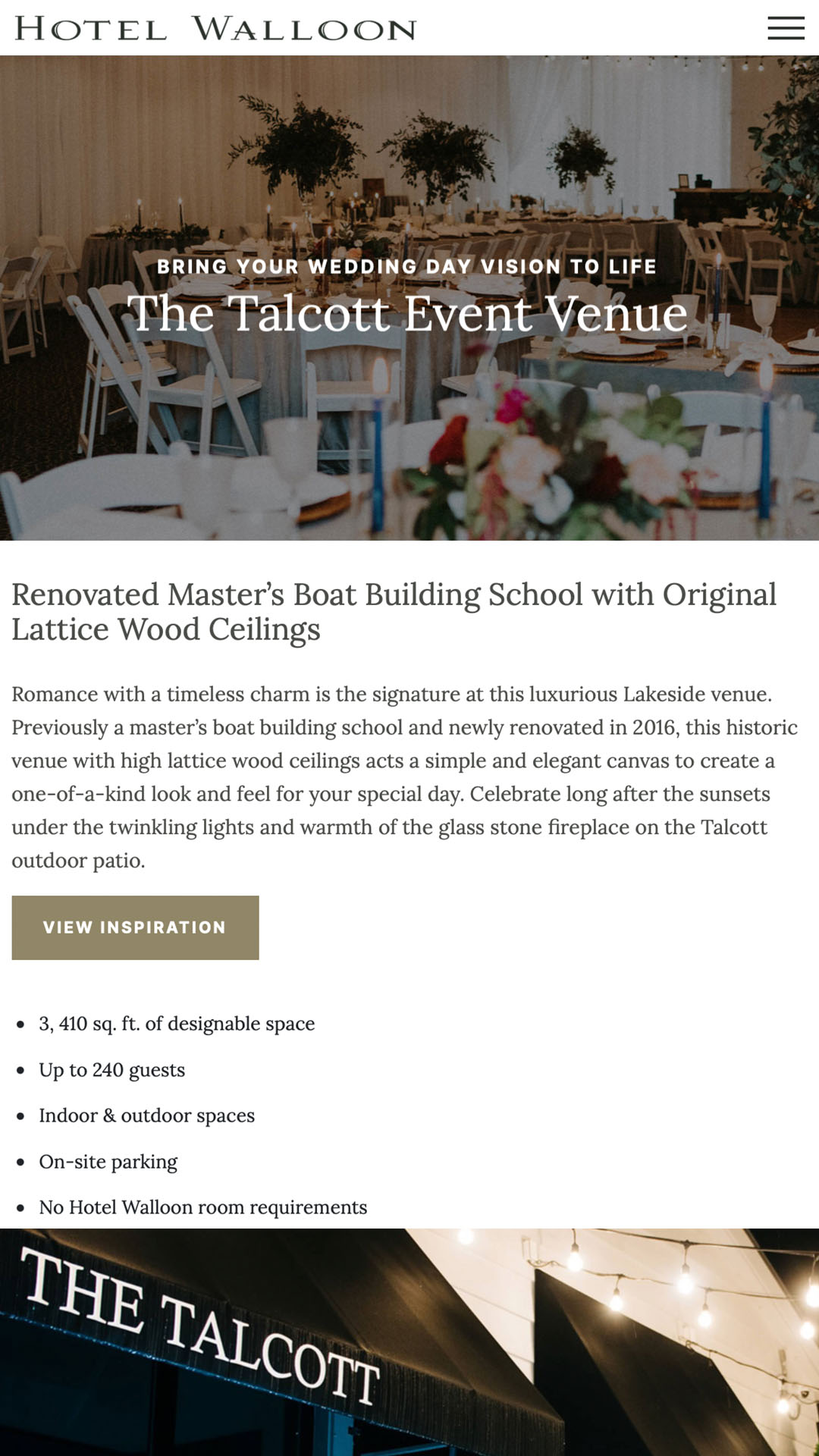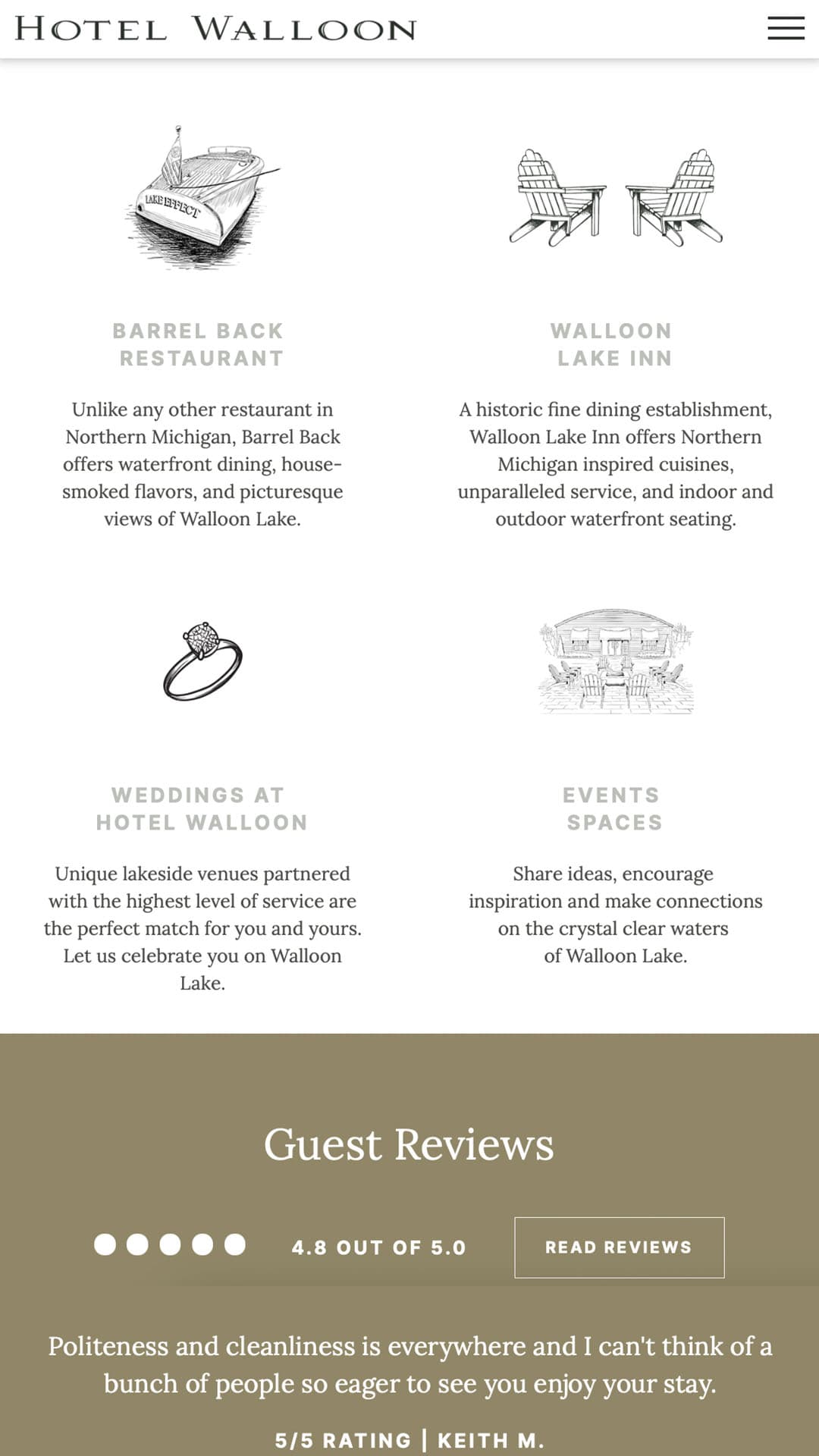 Custom WordPress Development
Located in Northern Michigan, Hotel Walloon is settled against the breathtaking backdrop of Walloon Lake. Our custom website built for Hotel Walloon allows guests from all over the globe to explore the beauty of Michigan.