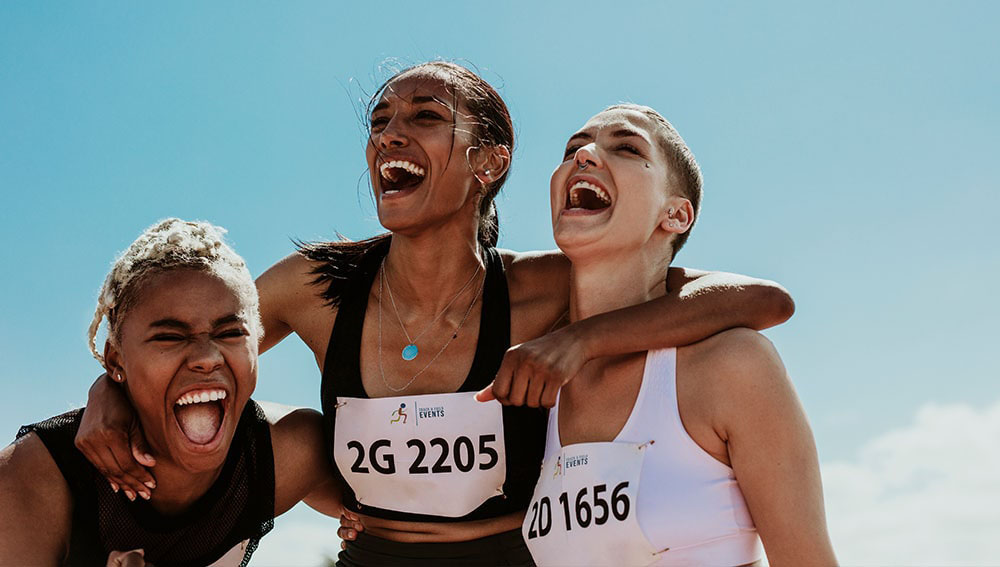 Motor City Orthopedics
Bringing world-class orthopedic care to Michigan
Motor City Orthopedics – Exceptional Patient Care Complemented by BMG Media Co.'s Custom Website Design
Experience the perfect blend of professional medical services and an accessible online presence with Motor City Orthopedics, a testament to BMG Media Co.'s expertise in creating custom websites for healthcare providers. Motor City Orthopedics, a reputable orthopedic practice, collaborated with us to design and develop a visually appealing, user-friendly, and feature-rich website that enhances patient experience and showcases their commitment to providing exceptional care.
Explore the Motor City Orthopedics website: https://motorcityorthopedics.com/
The Motor City Orthopedics website embodies the practice's professional image and patient-centered approach through a clean, modern design. The website's layout features easy-to-read typography, high-quality imagery, and a soothing color palette, creating an inviting atmosphere that aligns with the practice's compassionate and personalized care philosophy.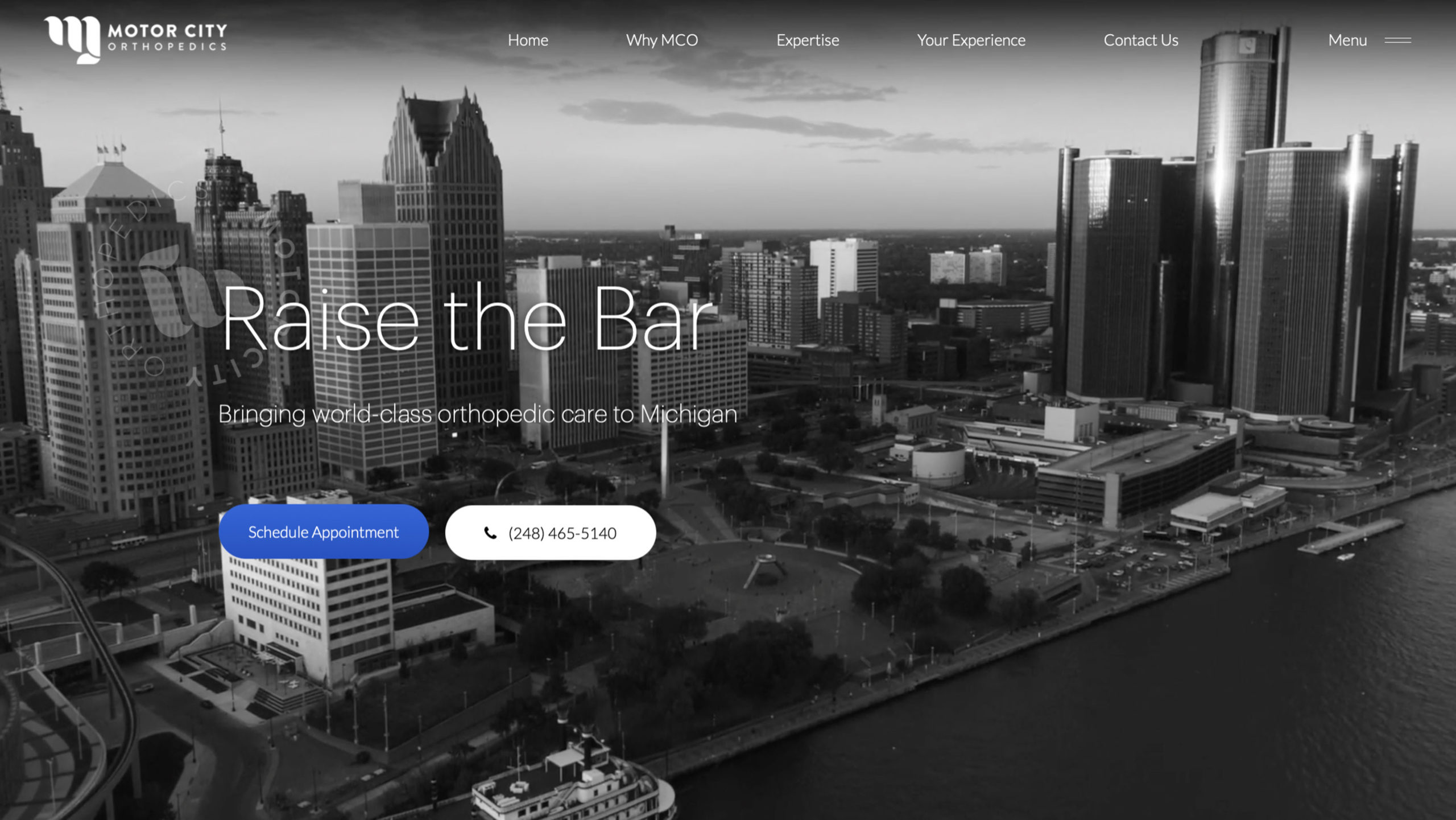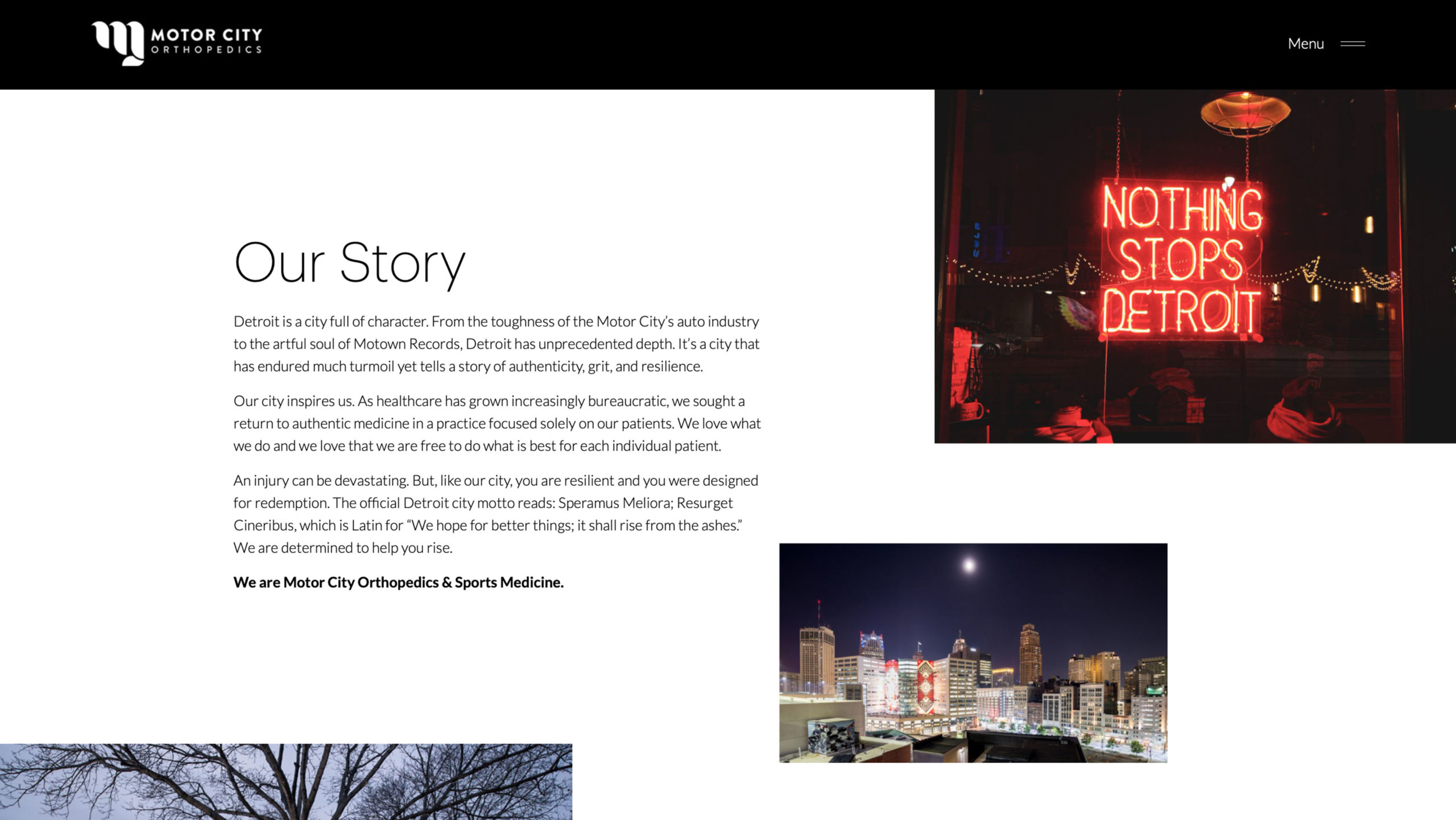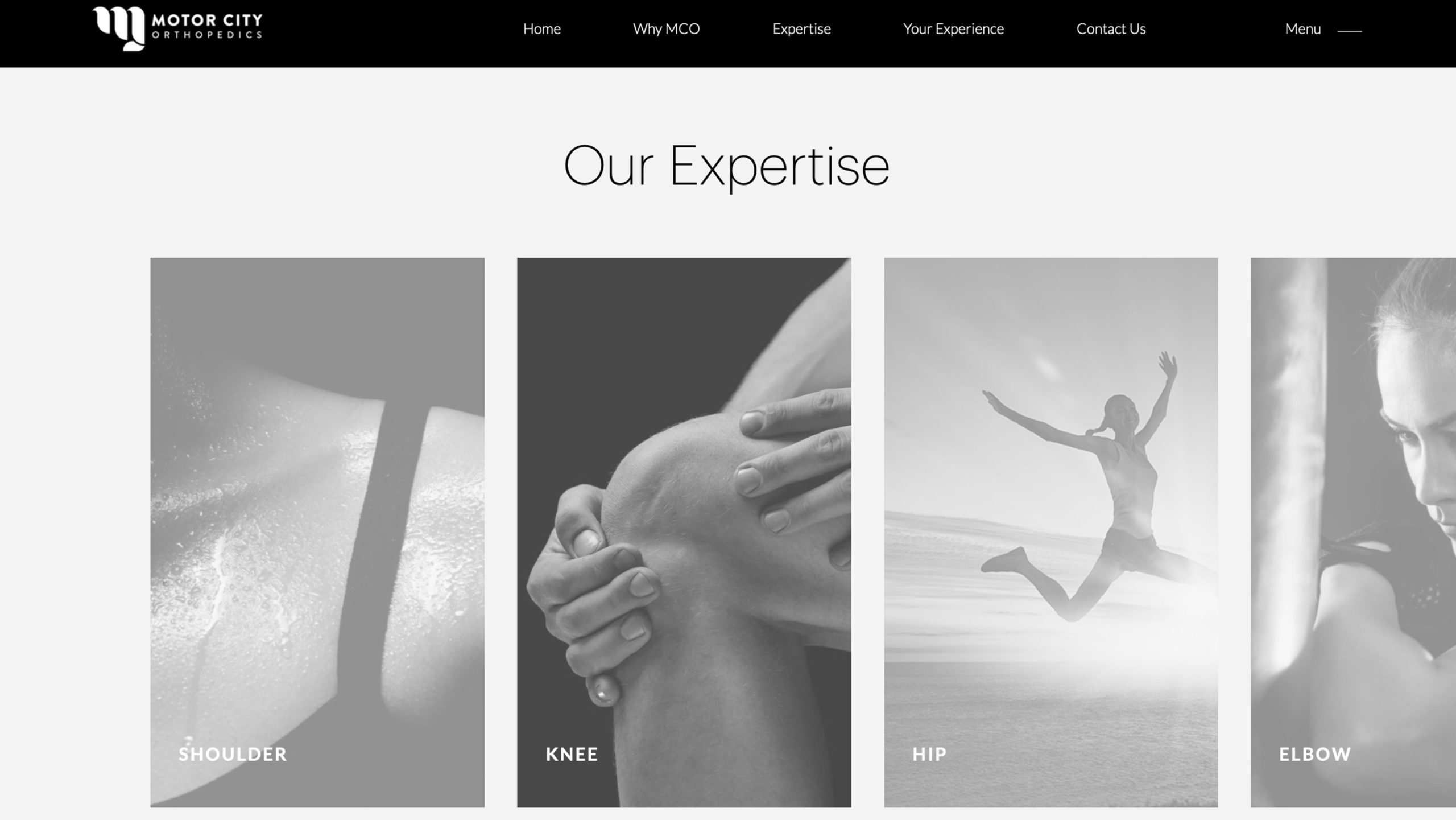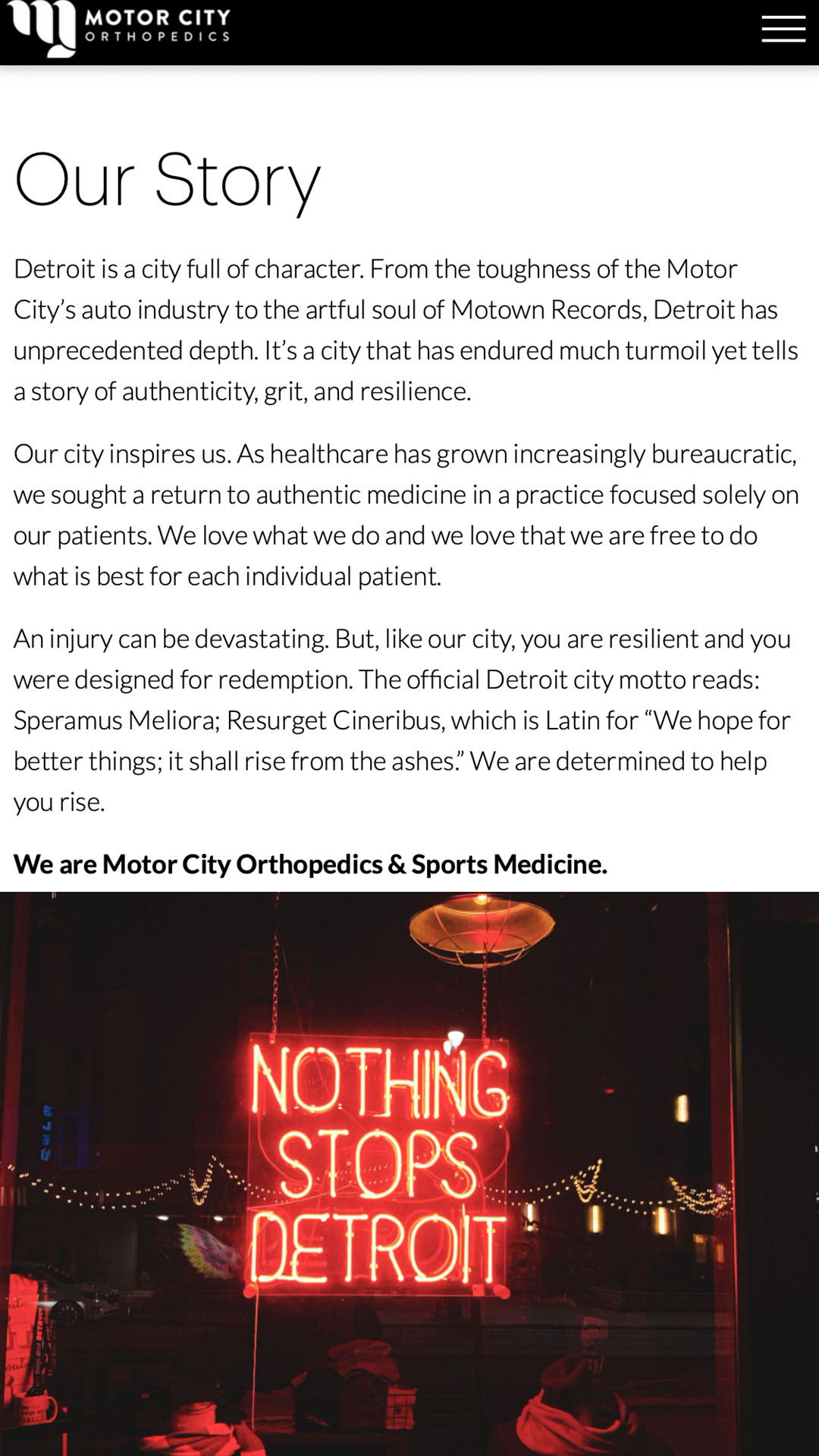 Custom WordPress Development
User experience took center stage in the development of Motor City Orthopedics' website. We designed an intuitive navigation system that allows patients to effortlessly access essential information, such as available services, physicians' profiles, and appointment scheduling options. By prioritizing user experience, we've ensured that patients can easily find the information they need and feel supported throughout their online journey.
A key feature of the Motor City Orthopedics website is the streamlined online appointment request system. This user-friendly functionality enables patients to conveniently submit appointment requests, which the practice's staff can efficiently manage and confirm. This seamless integration not only improves patient satisfaction but also optimizes the practice's workflow.
Recognizing the growing importance of mobile browsing, we developed the website with a responsive design that adapts flawlessly to various devices, including desktops, tablets, and smartphones. This mobile-friendly approach ensures that patients can access the Motor City Orthopedics website and its features anytime, anywhere, enhancing the overall user experience.
In addition to its engaging design and practical features, the Motor City Orthopedics website is optimized for search engines. This optimization ensures that the practice ranks highly in search results, driving organic traffic and increasing brand visibility. By implementing best practices in search engine optimization, we've helped Motor City Orthopedics attract new patients and strengthen their online presence.
In conclusion, the Motor City Orthopedics website showcases BMG Media Co.'s commitment to creating custom websites that cater to the unique needs of businesses in various industries, including healthcare. Our collaboration with Motor City Orthopedics has resulted in a visually appealing, user-friendly, and high-performing website that perfectly complements the practice's exceptional patient care and services.