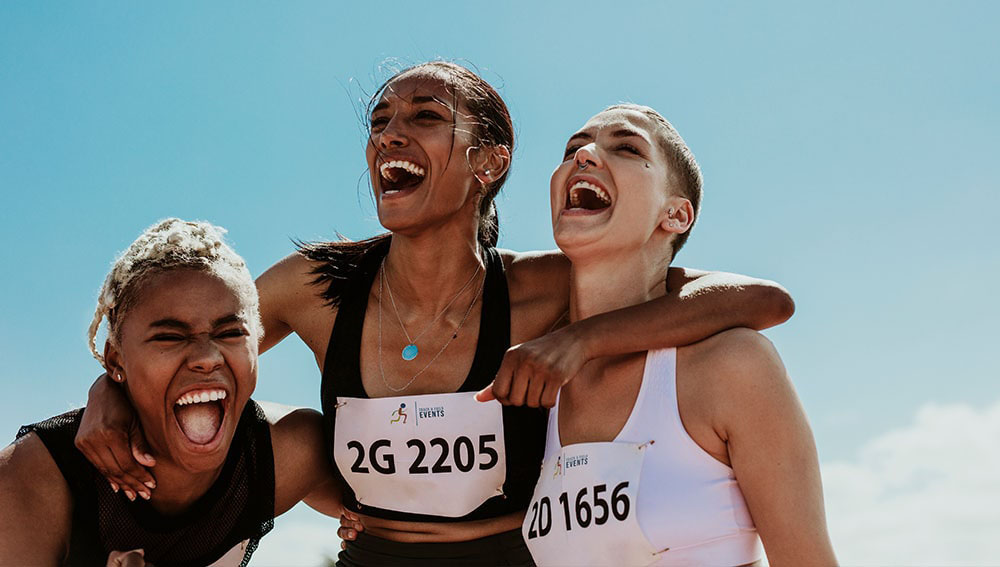 Motor City Orthopedics
Bringing world-class orthopedic care to Michigan
Motor City Orthopedics Custom Website Design
Motor City Orthopedics helps Michiganders get back up off the ground with stellar orthopedic care. To match the grit and determination that Motor City Orthopedics shares with its fellow Detroit-area families, BMG Media was tasked to built a custom website that is strong and easy to navigate for customers to feel a sense of care and belonging, all while being able to quickly schedule an appointment to solve their orthopedic needs.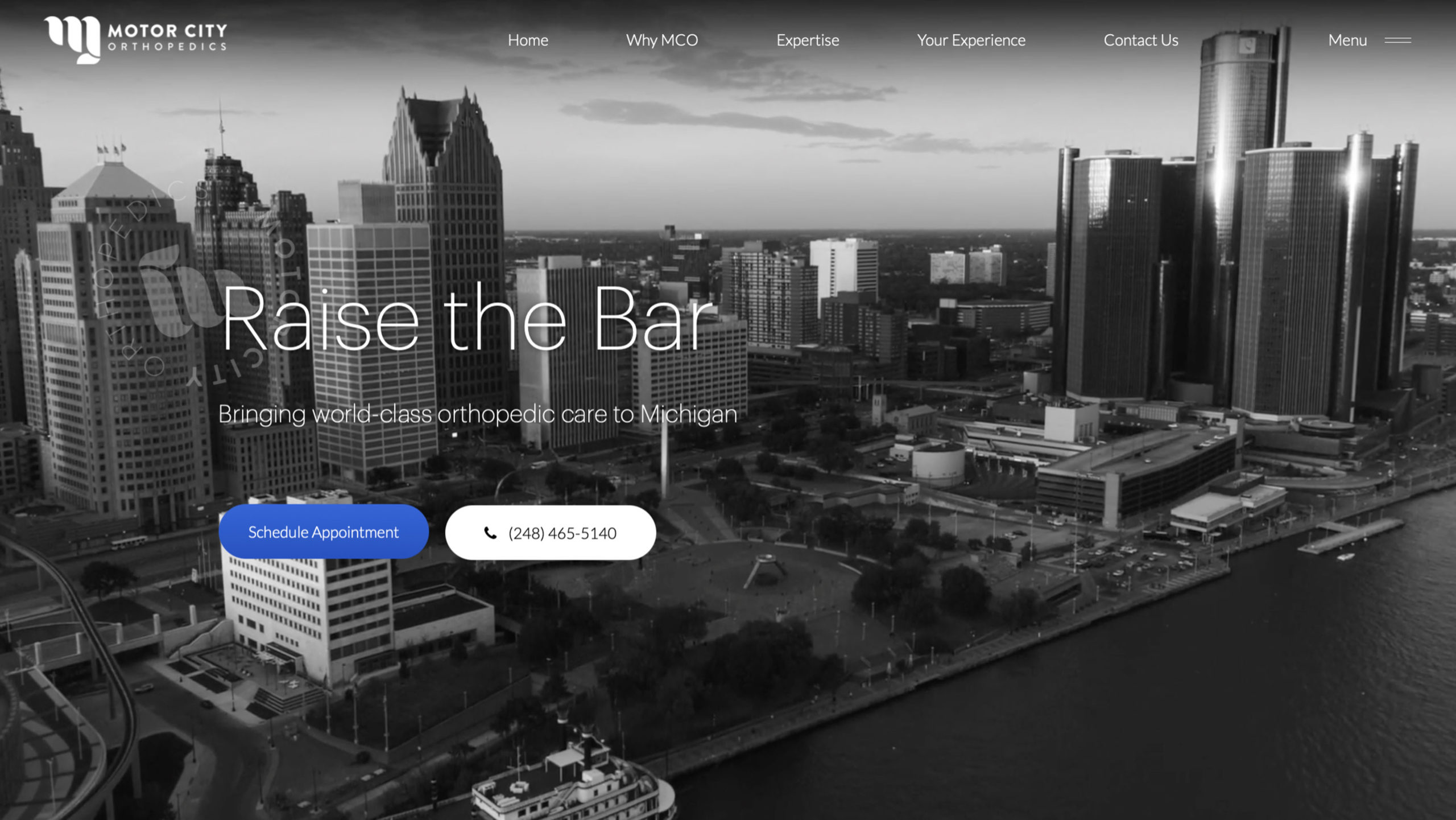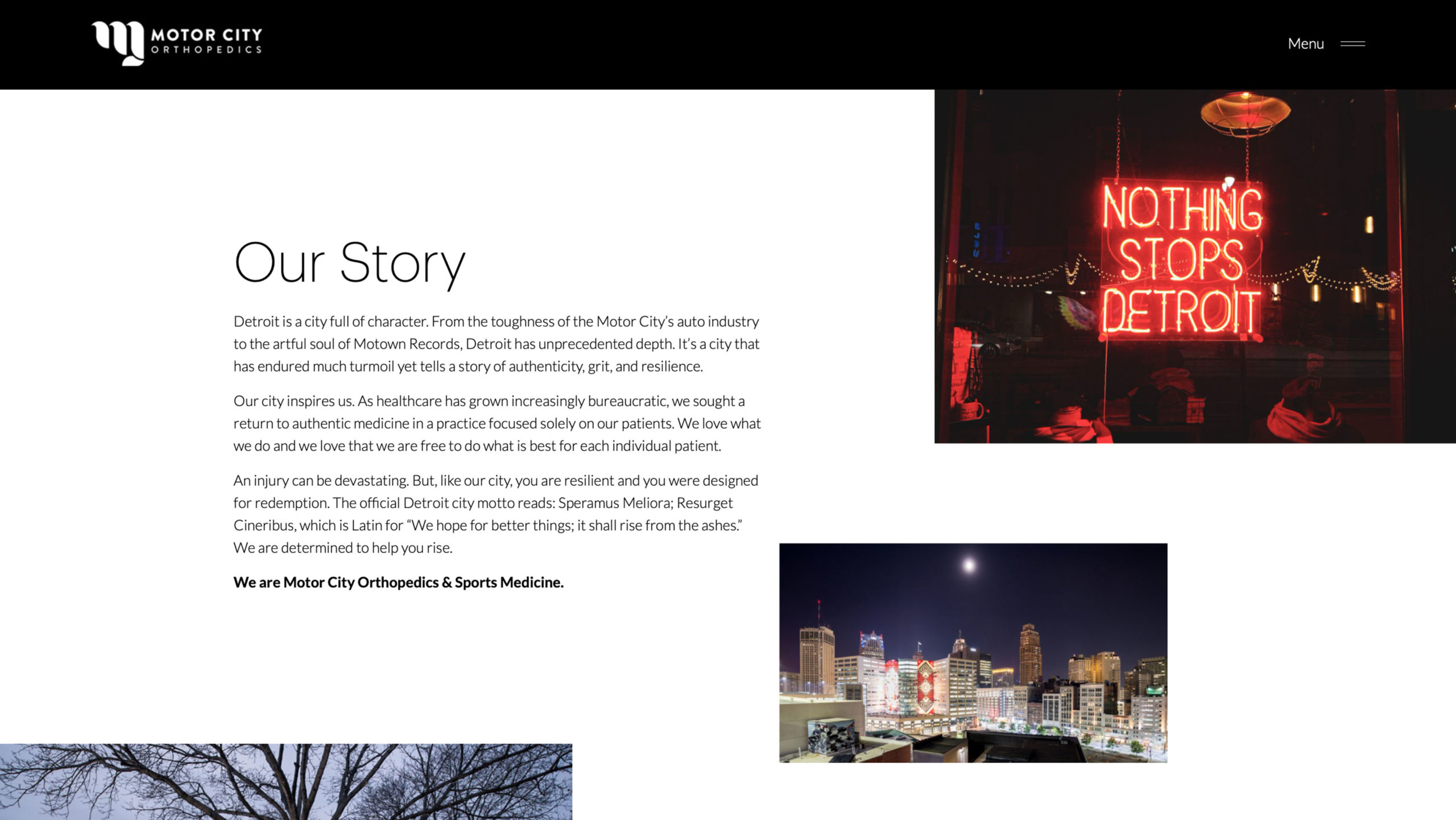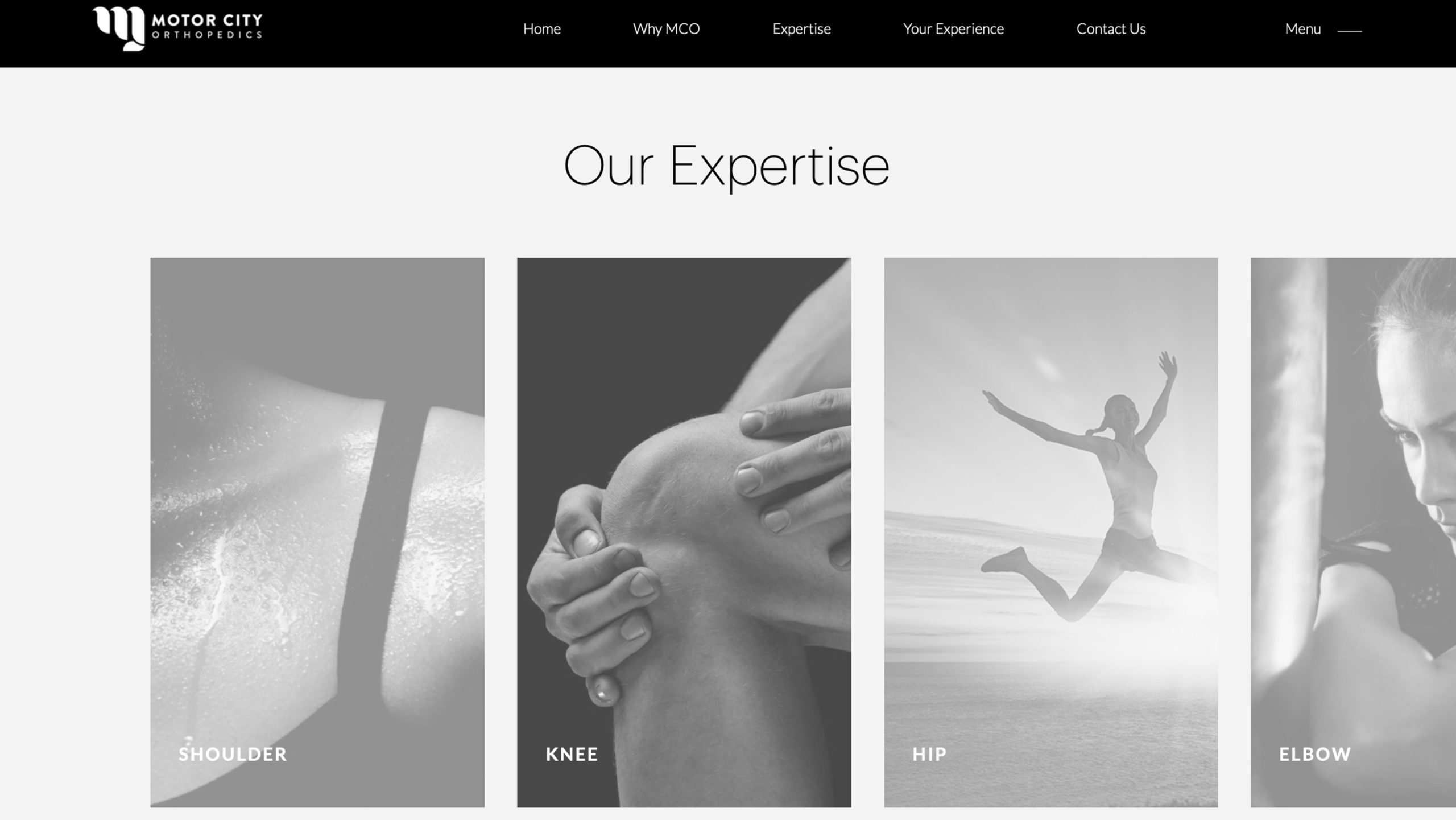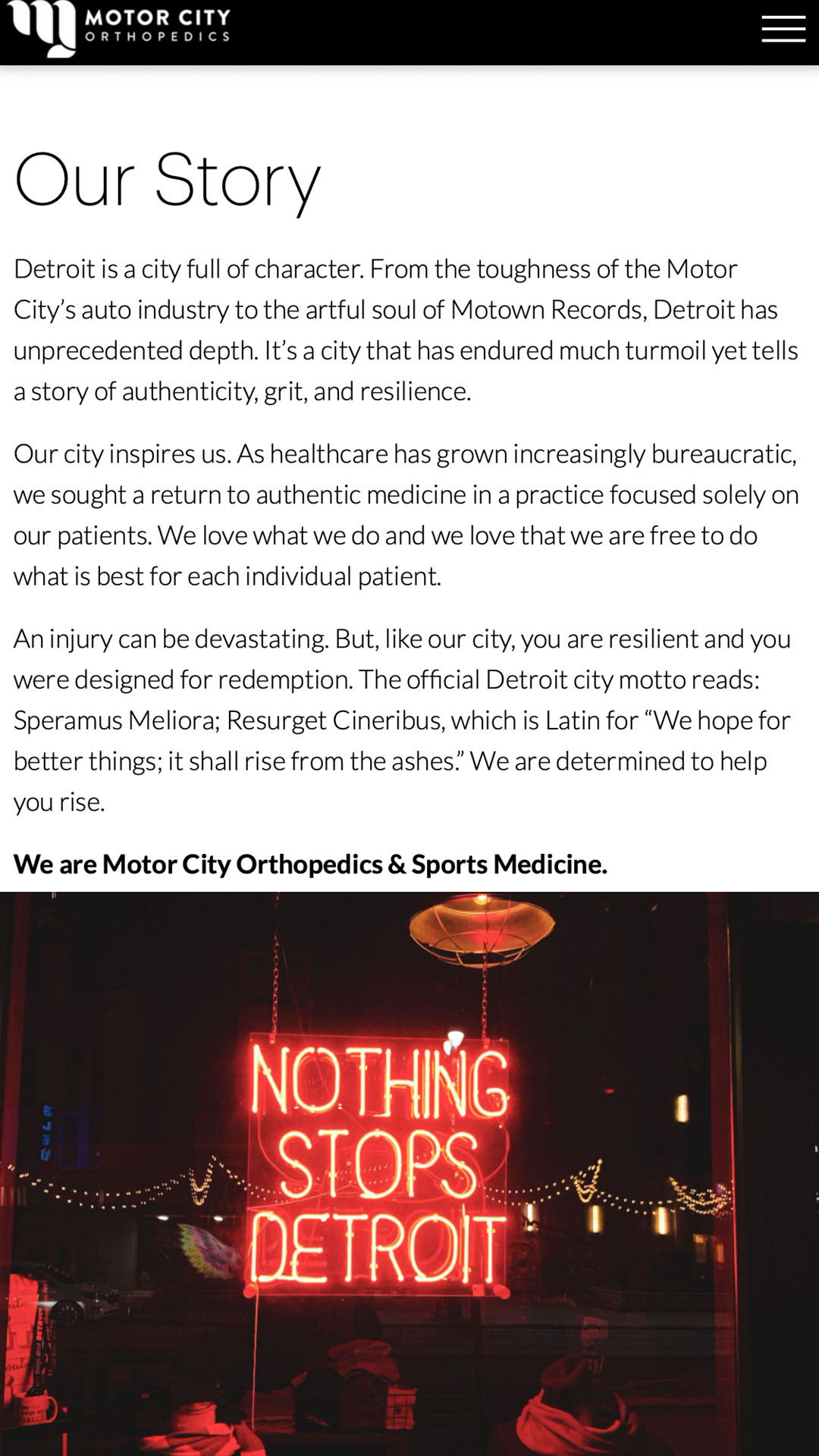 Custom WordPress Development
The Doctors at Motor City Orthopedics leaned on our expertise at BMG MEDIA to build a cutting-edge website that allows them to stand apart from their competition. With an integrated video header, and custom animations the site exceeded their expectations.