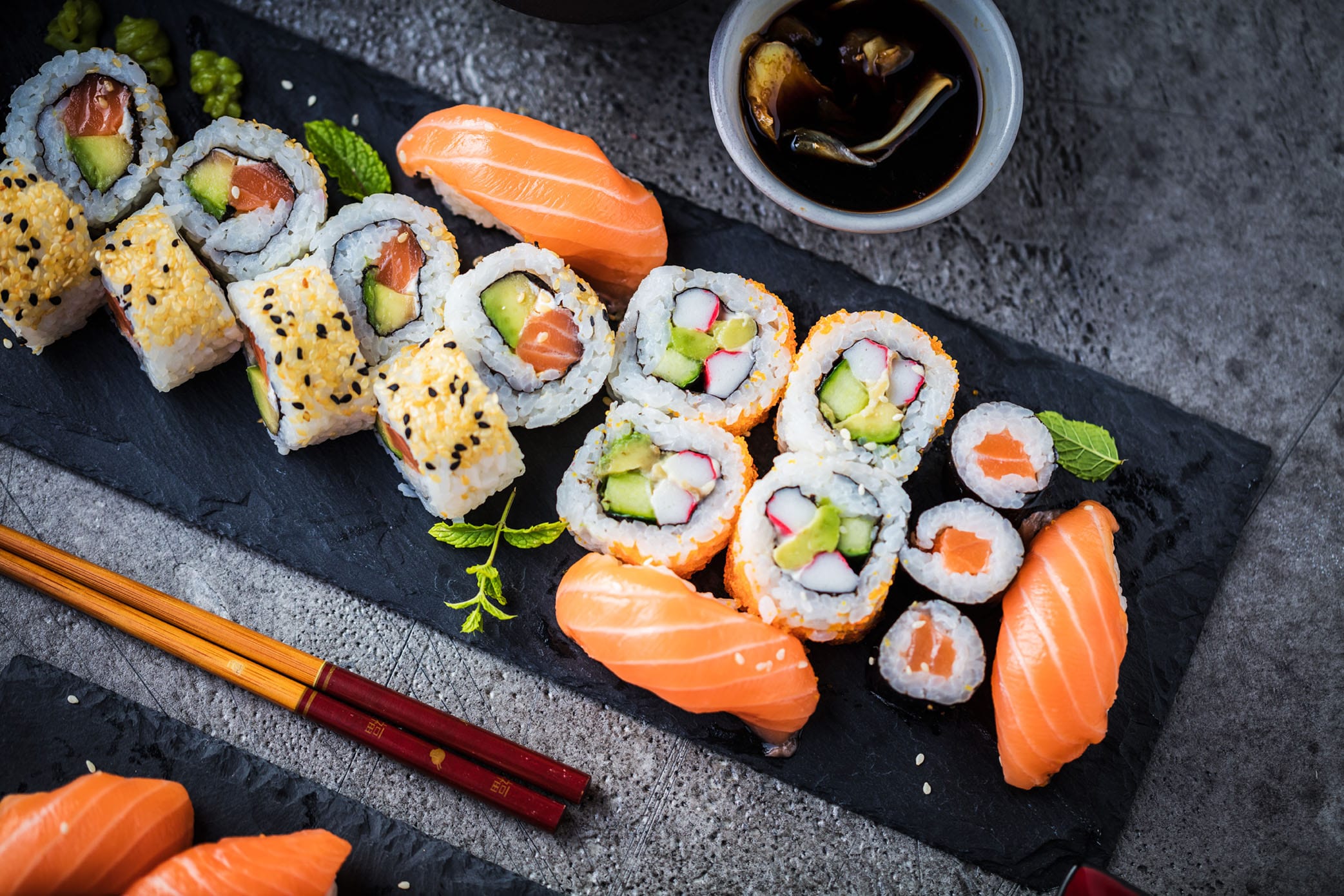 MON JIN LAU
NU-ASIAN RESTAURANT AND SUSHI LOUNGE
Mon Jin Lau – A Culinary Experience Enhanced by BMG Media Co.'s Custom Website Design
Dive into the world of exquisite dining with Mon Jin Lau, a shining example of BMG Media Co.'s expertise in creating bespoke websites that perfectly capture the essence of a brand. Mon Jin Lau, an upscale Asian fusion restaurant, partnered with us to design and develop a visually stunning, user-friendly, and feature-rich website that elevates their online presence and entices customers to embark on a culinary adventure.
Explore the Mon Jin Lau website: https://monjinlau.com/
The Mon Jin Lau website reflects the restaurant's sophisticated ambiance and culinary excellence through a sleek, modern design. High-quality images of their mouthwatering dishes and stylish interior are prominently displayed, enticing visitors to explore further and immerse themselves in the unique dining experience Mon Jin Lau offers.
User experience was a crucial consideration in the development of Mon Jin Lau's website. We designed an intuitive navigation system that allows visitors to quickly find essential information, such as menus, operating hours, and reservation options. This seamless browsing experience ensures that customers can effortlessly plan their next dining experience at Mon Jin Lau.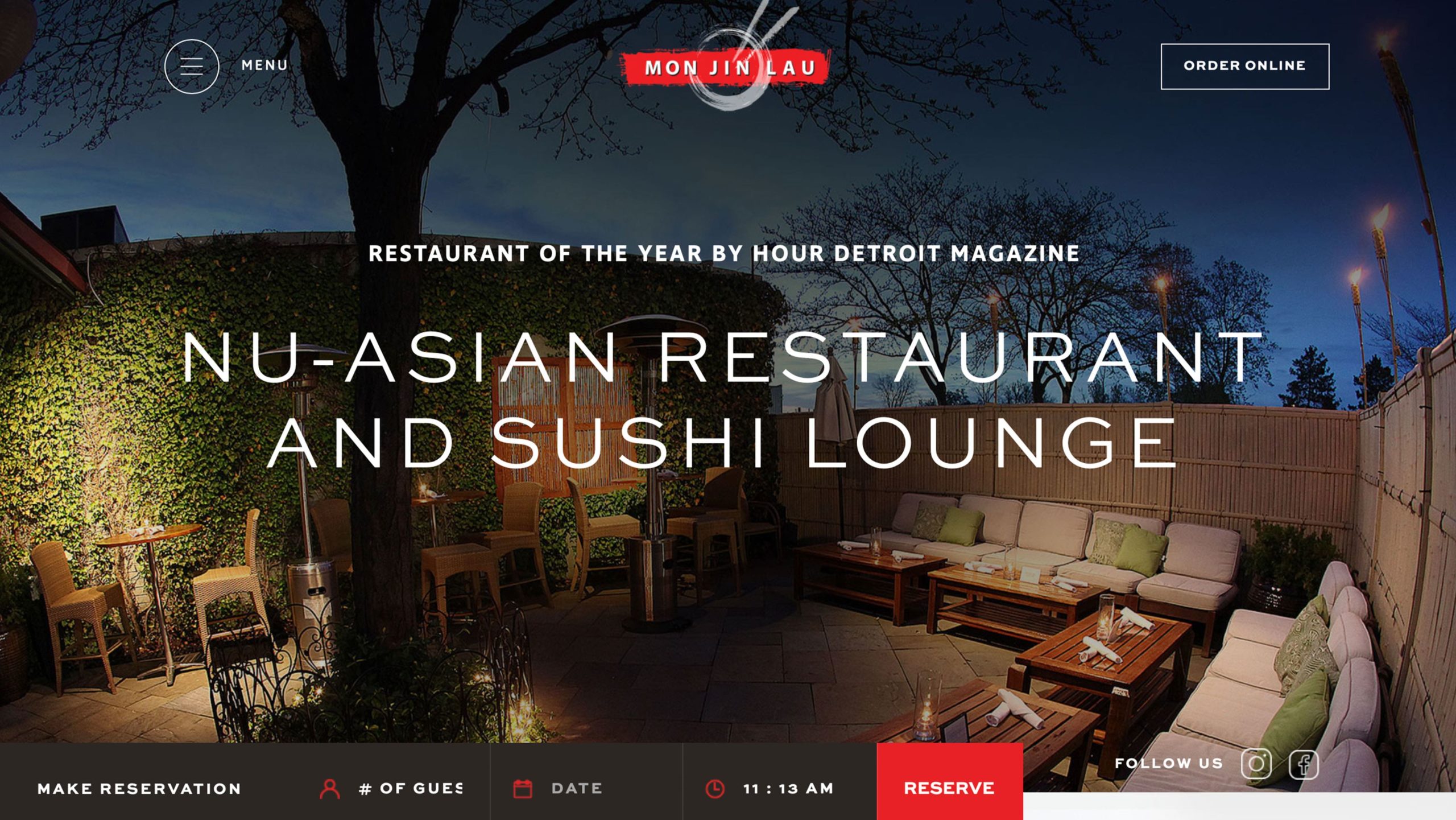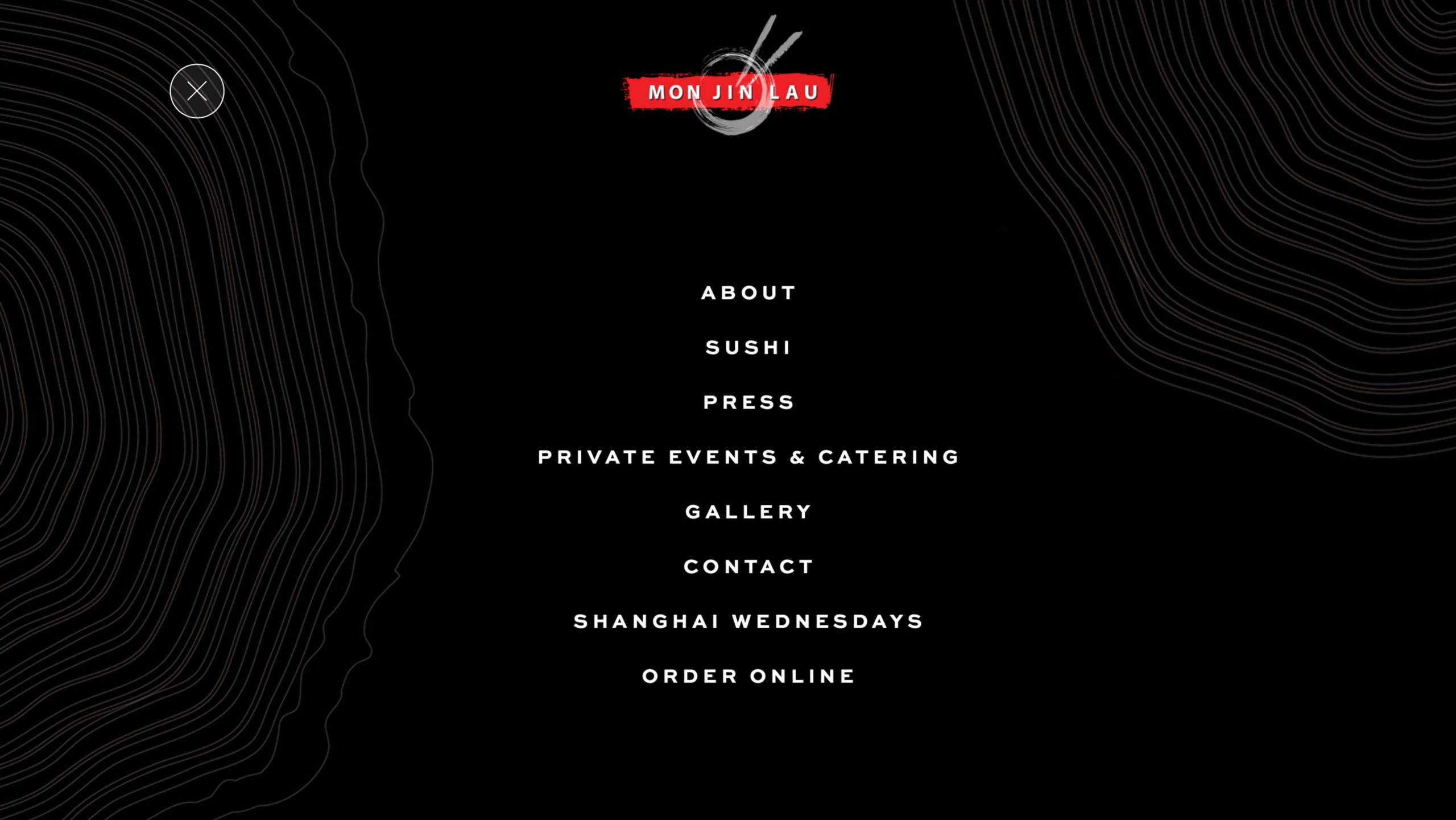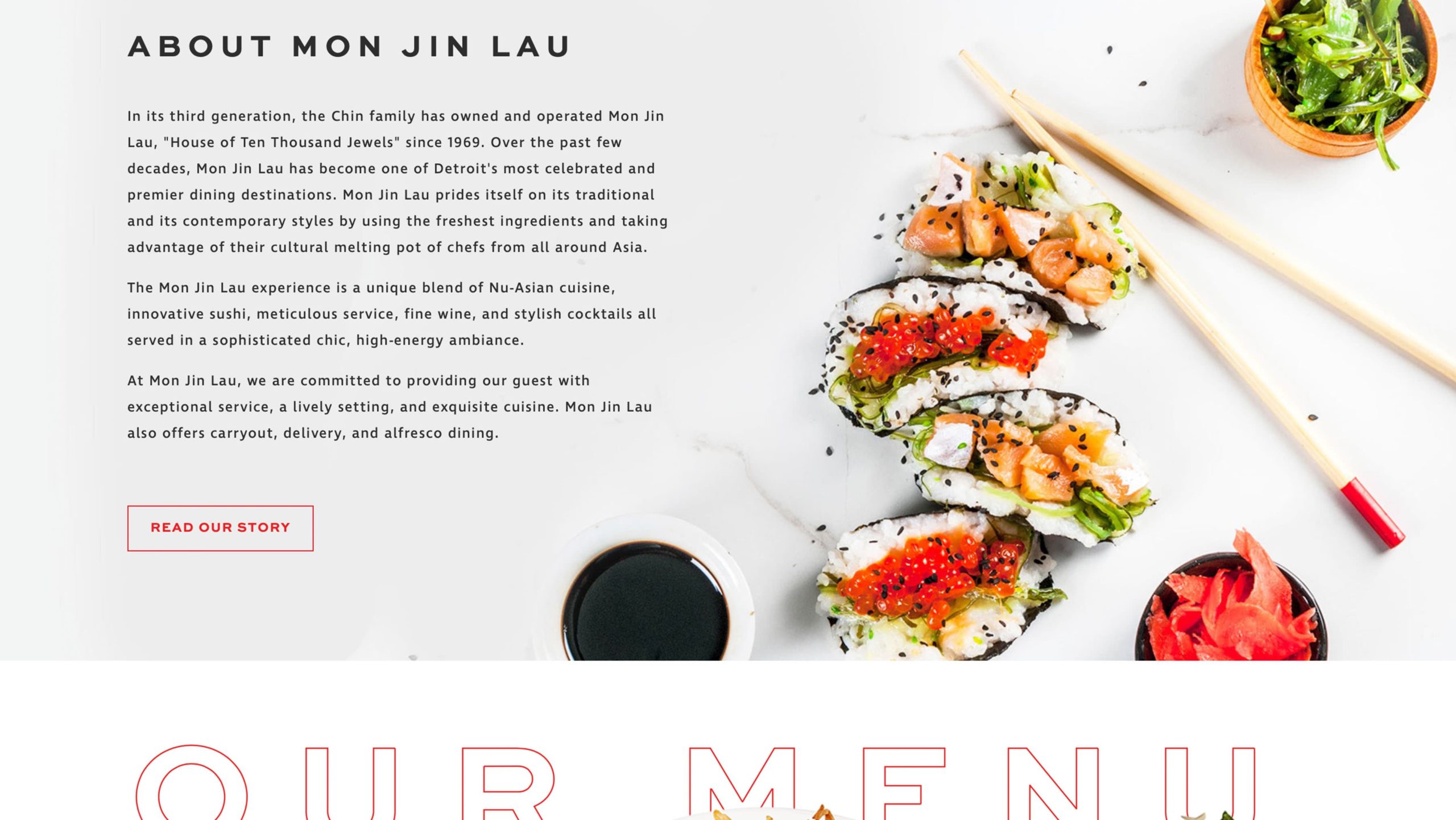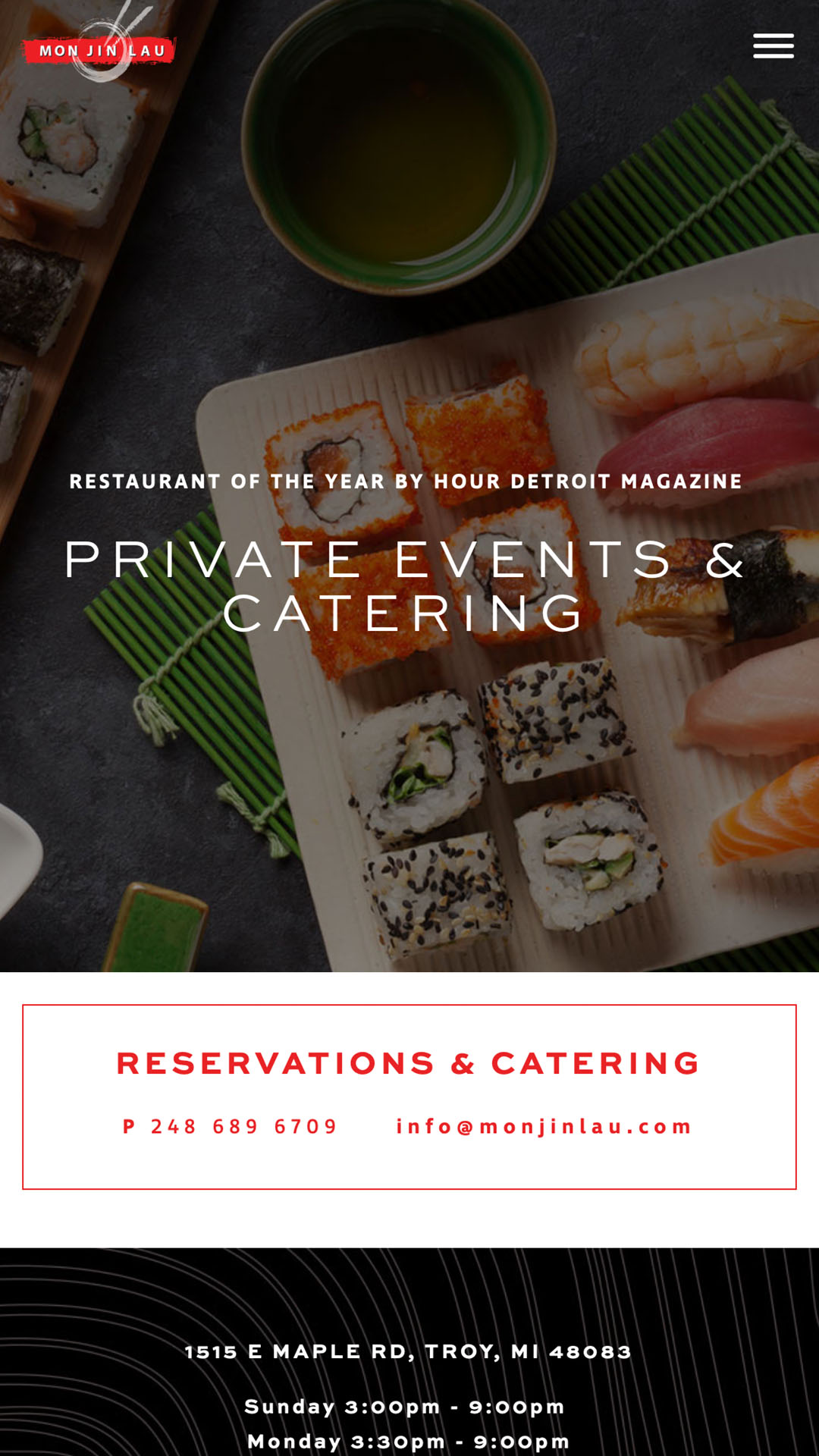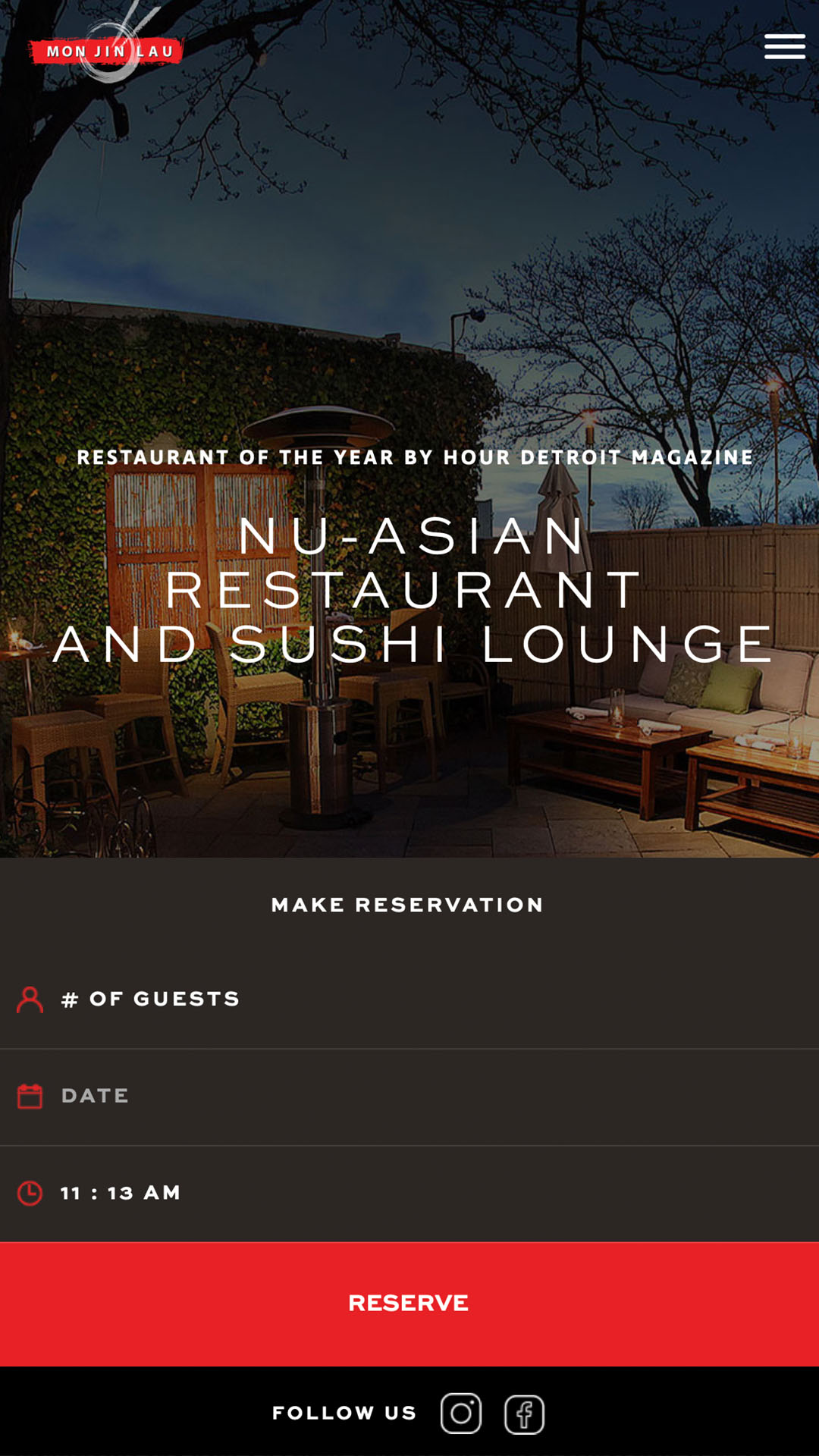 Custom WordPress Development
One standout feature of the Mon Jin Lau website is the seamless online reservation system. This user-friendly feature enables customers to conveniently book a table at the restaurant, ensuring a hassle-free experience from the moment they land on the website. This integration not only improves customer satisfaction but also streamlines the reservation process for the restaurant's staff.
The website's responsive design ensures optimal viewing on various devices, including desktops, tablets, and smartphones. This mobile-friendly approach caters to the increasing number of users who browse and make reservations on the go, allowing Mon Jin Lau to reach a broader audience and accommodate their customers' preferences.
In addition to its visually appealing design and user-friendly features, the Mon Jin Lau website is optimized for search engines. This optimization ensures that the restaurant ranks highly in search results, driving organic traffic and increasing brand visibility. By implementing best practices in search engine optimization, we've helped Mon Jin Lau attract new customers and maintain a strong online presence.
In conclusion, the Mon Jin Lau website showcases BMG Media Co.'s dedication to crafting custom websites that not only look stunning but also deliver functionality and value to businesses. Our collaboration with Mon Jin Lau has resulted in a captivating, user-friendly, and high-performing website that perfectly embodies the restaurant's brand and enhances their customers' dining experience.