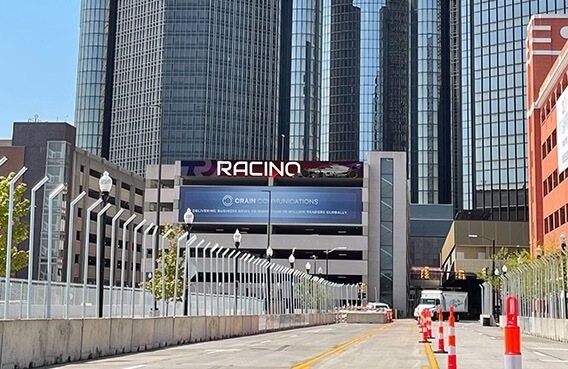 BMG Media's stunning banner ad design drives sales, builds brand awareness and generates clicks.
Our designers offer banner advertisement options that:
"Wow" viewers the moment they set eyes on the banner
Offer animated and static banners
Improve your ad campaigns
Whether you want to print a major sale on your banner or use cutting-edge graphics, our team has the creative experience to help you reach your goals.
Custom Banner Design Services Benefits
Web banner design is one additional element that can make your website look professional, generate more leads and help your advertising campaign. Benefits of banner design include:
Stand Out from the Competition
Design banner ads that "pop." Website traffic has become blind to generic banner ads. Ad blindness decreases click-through rates and revenue. Our team's designs are visually appealing, increase clicks and differentiate your ad from the competition.
Communicate Your Brand Message Effectively
Web banner design communicates brand messages effectively, allowing you to take full control over the information conveyed. In ads and on your own website, these banners can help you spread messages you want the world to view.
Save Time and Money
Ad banner design can save you time and money when running marketing campaigns. You can generate sales faster, increase your revenue and do it in less time thanks to ads performing well from the start. Less A/B testing and tweaking are necessary when you use professional banners.
Build Brand Awareness and Loyalty
Banner ad design is often the first thing website visitors will see. If you spread your core message and share the right information on your banner, it's possible to build both awareness and loyalty at the same time.
Our Custom Banner Ad Design Process
At BMG Media, we know that time is of the essence when it comes to marketing. That's why we simplify the banner ad design process so that you can start promoting your brand as quickly as possible.
Here's how our process works:

Define The Objectives
Before we get started on your web design banner, we need to first define the project's objectives. Knowing the purpose ensures that we create a design that's aligned with our vision and goals.

Develop A Creative Brief
The creative brief is an important step in the web banner design process. The creative brief is a crucial document that details the vision for the project, pertinent details and the client's expectations.

Design The Banner Ads
At this stage, our designers will work on your graphic banner design. We'll take all of the information from the brief to create an effective design for your brand.

Launch And Monitor
Once you approve our website banner design, we can launch the banner and monitor the results. Our process makes it as easy as possible to get a custom banner design that converts and helps build brand awareness.
Our Portfolio
Why Choose BMG Media for a Web Banner Design?
Clients from a variety of industries rely on BMG Media for their website banner design. Here's why they choose us:
Highly Awarded Agency
When you choose our banner ad design services, you know you're in good hands. After all, we're an award-winning agency with 5-star ratings across the web.
We've worked with more than 1,000 clients from around the world.
Creative & Experienced Team
At BMG Media, we are a talented and experienced team of creatives who are passionate about what we do. We create effective banner designs that look professional and help build brand awareness.
Since 2009, we have served more than 1,000 clients from all over the world. We know what it takes to create stunning, eye-catching ad banners.
Designers Who Understand Your Business
Looking for a custom professional web design banner? Our designers understand your business. We have experience working with brands in a number of industries, including:
We'll create a banner design that's on-brand and communicates your message in a creative, effective way.